Forecasting Gold, Silver, Cobalt & Lithium
MoneyShow Follow |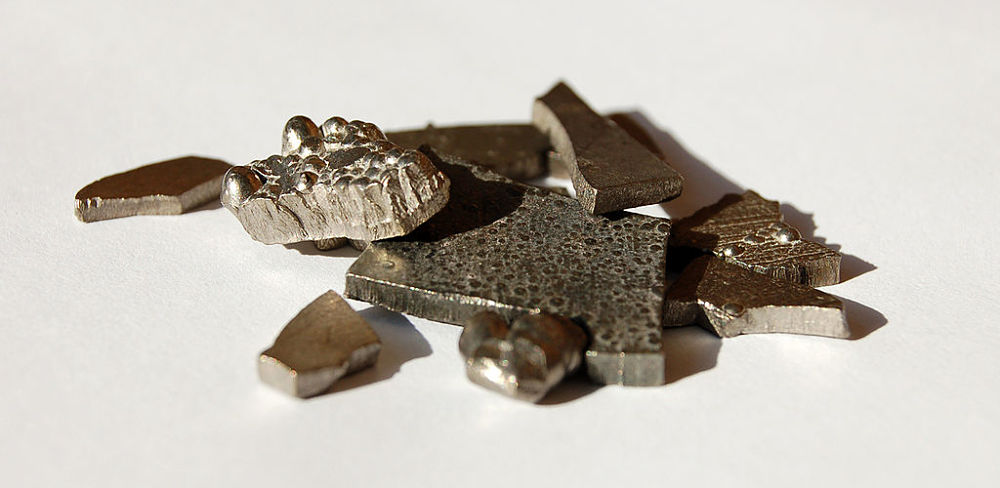 Gold's poised to head lower. But now is the time to buy more if you want to add to your position, during this temporary weakness because bullish signs continue to grow in the bigger picture, assert resource sector experts Mary Anne and Pamela Aden, editors of The Aden Forecast.
There's no doubt about it, gold has been forming a wide saucer bottom during the last almost five years. So for now, lets keep an eye on the downside stepping stones. The $1274 level is this mega moving average.
If it 's broken, a worst case decline could test the bull market uptrend at $1240. On the upside, the glaring resistance level is $1380. Once gold can surpass it, all the bear stains will be wiped away. The bull will clearly be in charge.
Gold shares are the most bombed out ever. In addition, silver is cheap, and it's a Buy and Hold. We want to be onboard before it takes off. Because silver tends to soar and not look back once a strong rise gets underway.
Among our recommendations are physical gold and silver as well as SPDR Gold Trust (GLD), VanEck Vectors Gold Miners Fund (GDX) and VanEck Vectors Junior Gold Miners ETF (GDXJ). Cobalt and lithium have a bright future in batteries, from Apple to electric cars, and we are on board for this upcoming (and already growing) boom. Companies in the resource sector are a good value to Buy and Hold.
They're relatively cheap, and we continue to recommend acquiring them during down times, like now. Apple (AAPL) is concerned about a possible shortage for cobalt and it's considering buying cobalt directly from miners, according to Bloomberg.
Apple is holding talks with the miners just as carmakers are also racing to lock up cobalt contracts as they prepare to make more electric vehicles.
Cobalt is mostly produced as a byproduct of nickel and copper mining. Freeport-McMoRan (FCX) has been the second largest company to produce it, but it's a smaller play on cobalt than is was just a few years ago. We bought FCX mainly for its copper production, and we still recommend it.
It's a Buy and Hold. We also continue to like the Market Vectors Rare Earth Strategic Metals ETF (REMX) because it has a variety of raw materials. Also, BHP Billiton (BHP) is a world leading resource company based out of Australia. These companies and the market are giving us a good buying time this month, and possibly next.
Mary Anne and Pamela Aden are editors of The Aden Foeecast.
Subscribe to The Aden Forecast here…
About MoneyShow.com: Founded in 1981, MoneyShow is a privately held financial media company headquartered in Sarasota, Florida. As a global network of investing and trading education, MoneyShow presents an extensive agenda of live and online events that attract over 75,000 investors, traders and financial advisors around the world.
Stock price data is provided by IEX Cloud on a 15-minute delayed basis. Chart price data is provided by TradingView on a 15-minute delayed basis.
DISCLOSURE: The views and opinions expressed in this article are those of the authors, and do not necessarily represent the views of equities.com. Readers should not consider statements made by the author as formal recommendations and should consult their financial advisor before making any investment decisions. To read our full disclosure, please go to: http://www.equities.com/disclaimer.
Trending Articles
Mixed Wireless Recovery at AT&T, Verizon, T-Mobile: Jeff Kagan
The Strong Dollar Is a Problem for Stocks
3 Ways Finance Teams Can Navigate Inflation Through Automation
Market Movers
Sponsored Financial Content