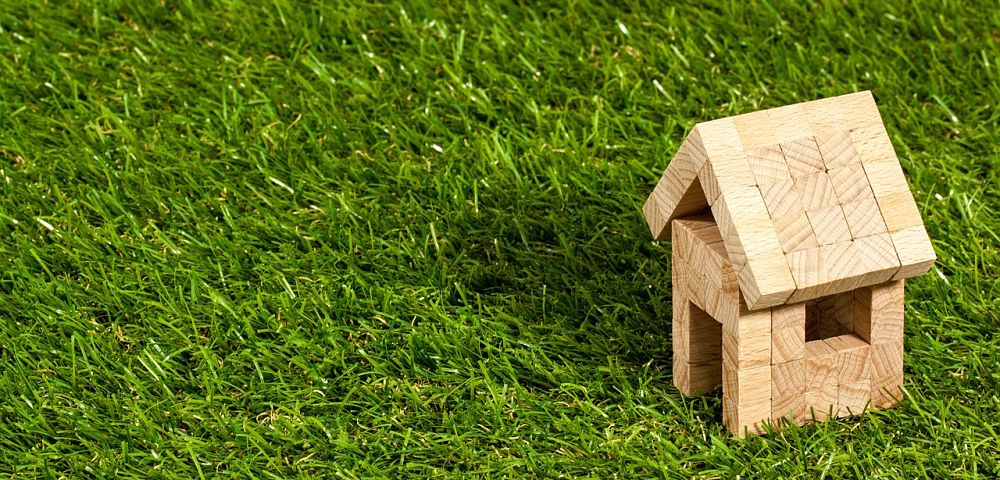 One of the best ways to determine if a REIT can weather potential storms is to evaluate the company's dividend history. REITs that have a long legacy of paying a dividend and increasing it, are indicative of healthy and strong profitable enterprises, asserts Brad Thomas, editor of Forbes Real Estate Investor.
In one of the worst economic downturns in history, The Great Recession, there were just a handful of REITs that managed to continue paying and increasing annual dividends. These REITs are considered some of the most dependable forms of income, and for many investors, the dividend is the primary reason that they own the stock.
Given the more recent selloff in the REIT sector, there are now a select number of high-quality dividend growers that are trading at a discount. While fundamentals remain strong, these REITs are considered beacons in the stormy rate-fearing environment.
Federal Realty (FRT) has a long history of paying and increasing dividends, the company has paid and increased annual dividends for 50 consecutive years in a row — the longest record in the REIT industry.
This REIT is a recognized leader in the ownership, operation and redevelopment of high-quality retail-based properties located primarily in major coastal markets from Washington, DC to Boston as well as San Francisco and Los Angeles.
Founded in 1962, Federal Realty's mission is to deliver long term, sustainable growth through investing in densely-populated, affluent communities where retail demand exceeds supply.
Federal Realty is one of just a handful of REITs with an A-rated balance sheet. In October 2016, Fitch Ratings affirmed FRT's ratings, including its A- long-term issuer default rating with a stable cash flow.
The ratings and outlook reflect the REIT's consistent and steady cash flow growth generated from its community shopping centers, as well as the prudent management of its balance sheet and its creative redevelopment and mixed-use development.
Federal shares have returned -13% year-to-date, with a P/FFO multiple of 19.2x (well below the 4-year average of 25x). The current dividend yield is 3.5% and I have maintained a buy Rating.
Monmouth Realty (MNR) also has an extraordinary record of dividend success, the company has now maintained or increased its common stock dividend for 26 consecutive years in a row.
Monmouth operates a property portfolio that consists of 109 industrial properties, representing approximately 19.9 million square feet. The geographically diversified portfolio is from coast to coast across 30 states.
The company began investing in properties leased to FedEx in 1992, and recent acquisitions include six properties consisting of an additional 1.8 million square feet leased to FedEx (FDX). Fourteen total expansion projects were recently completed, increasing the rent and lease terms of these FedEx facilities.
FedEx and its subsidiaries represent 57.7% of Monmouth's annual rent and 47.7% based on square footage. Monmouth leases from FedEx Ground, FedEx Express, and FedEx Supply Chain Services — all unique operating subsidiaries that enjoy the parent S&P rating of BBB.
Bloomberg recently published a report on Amazon (AMZN) reportedly asking shipping platforms to add it as an option alongside USPS, FedEx and UPS before the end of this year. The news that Amazon was considering a stronger move into parcel delivery caused shares in Monmouth to fall (shares have declined by over 14%).
Given the recent pullback, I opted to upgrade Monmouth from a buy to a strong buy. Shares are now trading at $14.01 with a P/FFO of 16.8x (3-year average P/FFO is 18.4x). Monmouth raised its common dividend in October by 6.25% to $0.17 per share, representing the second dividend increase in three years. These two dividend increases totaled 13%. The current dividend yield is 4.9%.
LTC Properties (LTC) is yet another strong dividend grower, the healthcare REIT has increased its dividend by an average of 5% over the last decade. Also, LTC has increased its dividend in every single year, except 2009 (the great recession).
LTC has been around for over 25 years, the company was incorporated on May 12, 1992, in the state of Maryland, and commenced operations on August 25, 1992. It invests primarily in senior housing and long-term healthcare property types, including skilled nursing properties (50.8%), assisted living properties (46.9%), independent living properties and combinations thereof. LTC owns a portfolio with 201 properties, 3 development projects and 4 land parcels (in 29 states).
LTC Has no major debt maturities over the next five years, and the company maintains significant liquidity not only to meet obligations, but to fund future growth. Currently, $530 million of availability remains under the line of credit, $52 million under the shelf agreement with Prudential and $185 million under the ATM program, giving total availability of $767 million (as of Q3-17).
LTC's dividend yield is now 6%, a level that the company has not seen since 2008 and this means that the stock is cheap. Shares now trade at $38.18 with a P/FFO multiple of 12.4x (3-year average is 15.5x).
Disclosure: I own shares in FRT, MNR, and LTC.
Brad Thomas is editor of Forbes Real Estate Investor.

Subscribe to Forbes Real Estate Investor here…

About MoneyShow.com: Founded in 1981, MoneyShow is a privately held financial media company headquartered in Sarasota, Florida. As a global network of investing and trading education, MoneyShow presents an extensive agenda of live and online events that attract over 75,000 investors, traders and financial advisors around the world.