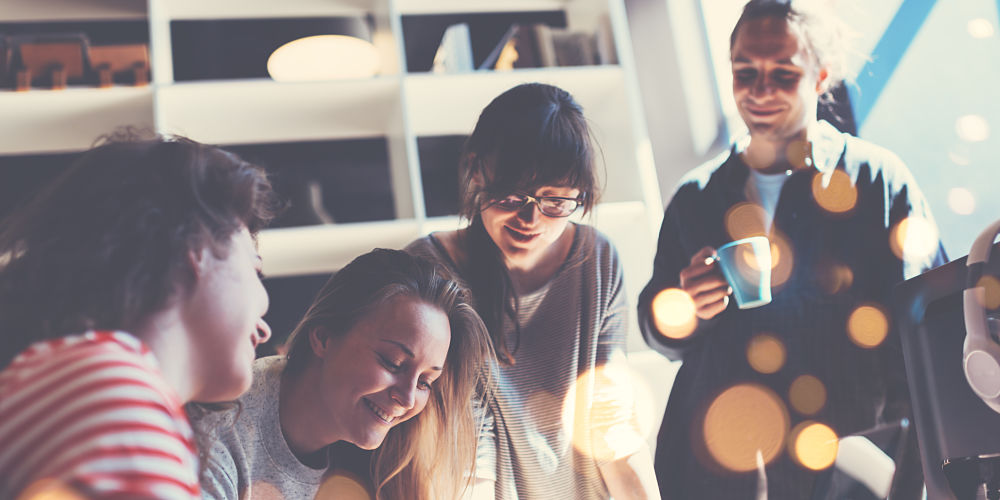 Millennials, those smartphone-toting, Netflix-watching, Uber-riding 20-and-30-somethings, have supplanted Baby Boomers as America's largest generation, asserts Chris Preston in Wall Street's Best Daily.
And while Millennials may not be the biggest investors (only one in three say they invest in stocks, their spending habits will shape the stock market in the coming years and decades. Soon enough, Millennial stocks will dominate the market. So What are Millennial stocks?
Companies that cater to Millennials' tendencies toward instant gratification—fast service, fast shopping, fast news delivery, etc. The term Millennial stocks will no doubt evolve in the coming years along with Millennials themselves. For now, there are a number of publicly traded companies that qualify as Millennial stocks.
As Millennials age, earn higher-paying jobs and thus have more money to spend, the following stocks are flourishing—and should continue to do so as America's largest generation grows up.
Activision Blizzard (ATVI)
Shares of this video-game developer have grown considerably since. ATVI stock is up 84% in the last year, spurred by four straight quarters of double-digit earnings growth. Activision's success is due to the extreme popularity of its myriad video games.
Activision's portfolio of top game franchises includes World of Warcraft, Call of Duty, Skylanders, StarCraft and Diablo. The company also has a long-term exclusive license for certain Marvel Enterprises comic book characters, including Spider-Man and X-Men.
Activision acquired King Digital in February 2016. King is best known for its super popular Candy Crush games and had nearly 500 million monthly active users for its mobile-focused games. Activision now has global scale, multiple strong franchises, and growing digital offerings.
Though sales took a step backward last quarter, it has done nothing to slow ATVI's momentum: the stock just broke to new highs above 71, up from 63 a month ago and 58 in early December.
Take-Two Interactive Software (TTWO)
In case you didn't know by now, Millennials love video games. So it makes sense that shares of two of the largest video-game publishers in the world have risen almost in tandem of late.
Take-Two is the maker of the popular Rockstar and 2K Games, and TTWO stock is up a whopping 122% in the last 12 months. Though its sales are less than a quarter of Activision Blizzard's, the company is growing much faster: it's coming off its most profitable quarter in years, with per-share earnings of $1.09.
Though analysts expect the company's sales and profits to slow a bit over the holiday quarter (results won't be announced until the first week of February), the consensus forecast for 18% EPS growth in 2018 sounds promising. And judging by the chart above, it's clear the modest estimates for the recently completed quarter isn't scaring investors away.
Domino's Pizza (DPZ)
Domino's wasn't exactly a no-name before Millennials started ordering pizzas by the truckload from one of the nation's fastest delivery chains.
But Millennials have undoubtedly had a profound impact on Domino's business: the company's sales have improved for four straight years, going from 1.6% in 2012 to 11.6% in 2016. Analysts anticipate 10.8% sales growth in 2017 and 10.6% in 2018.
National Beverage Company (FIZZ)
This one's a bit more obscure—I had never heard of National Beverage or most of its products until recently, and I'm 37 (technically three years above Millennial-aged, according to most definitions).
It's a maker of the flavored soft drinks and juices many Millennials crave. National Beverage's popular brands include Rip It energy drinks, Mega Sport sports drinks, and Everfresh fruit juices.
The company's sales have grown in nine of the last 10 years, with profit growth reaching a six-year high in 2016. And the stock is on a rampage: FIZZ shares have doubled in the last year despite a recent pullback.
Facebook (FB)
Millennials aren't solely responsible for the Social Network's ascension. But they are Facebook's biggest client base, as 30% of Facebook users are ages 25 to 34, the highest percentage by a wide margin. The percentage is even higher outside the U.S., where the same demographic accounts for just 13% of Facebook's user base.
Given that international expansion is what's fueling the company's user growth, that number should only rise in the coming years. So, while FB is a great growth stock (+46% in the last 12 months) for all ages, at its heart it is truly a Millennial stock.
Chris Preston writes for Wall Street's Best Daily.

Subscribe to Wall Street's Best Daily here…

About MoneyShow.com: Founded in 1981, MoneyShow is a privately held financial media company headquartered in Sarasota, Florida. As a global network of investing and trading education, MoneyShow presents an extensive agenda of live and online events that attract over 75,000 investors, traders and financial advisors around the world.