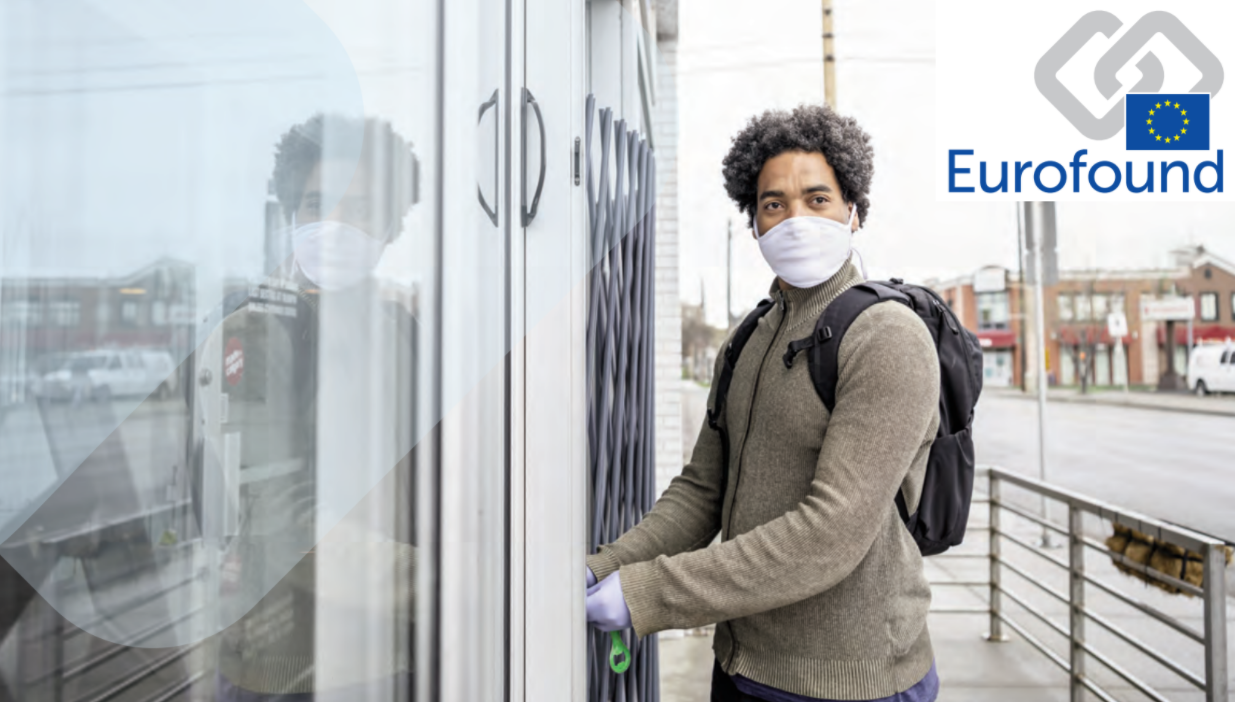 Image source: Eurofound
The first wave of the COVID-19 pandemic eliminated nearly six million jobs across the European Union, particularly impacting sectors dominated by temporary contractors, female workers and young people, according to a study released Thursday.
According to Eurofound, an EU agency that monitors living and working conditions in the 27-nation bloc, there were 5.7 million fewer people employed by spring 2020 than at the end of 2019 and 6.3 million fewer people compared with the trend growth, i.e., the number of people employed that could have been expected prior to the pandemic.
"Overall, in the 12 months leading up to spring 2020, EU employment declined by 2.4%, the weekly hours of those still in work dropped by nearly one hour and the share of workers employed but not working more than doubled to 17%. This job loss was not necessary reflected in unemployment statistics as, in the face of declining vacancies, transitions out of employment into inactivity outweighed shifts from employment into unemployment," Eurofound said.
In researching the impact that the public health crisis has had on employment rates, Eurofound said it determined that the ability to work from home, coupled with government-provided support, helped protect some jobs over the past year.
Faced with declining job prospects, however, many workers became inactive and left the job market – no longer to be reflected by unemployment statistics, the report found. Other workers, who were temporarily laid off or working part-time due to business closures, remain officially employed but have not worked much of the past year.
Young people were the most impacted by the reduced job prospects and among the most furloughed group. Sectors dominated by women, such as housing, travel and food, have also been more affected.
The number of temporary contracts also fell by 17% between spring 2019 and spring 2020, losses that account for over three-quarters of the decline in aggregate EU employment, the study said.
Overall, the pandemic wreaked more havoc on the job market than the 2007-2008 financial crisis, Eurofound said.
Between Q2 2019 and Q2 2020, EU employment levels declined by 4.9 million, a larger fall than the 4.3 million decrease recorded in two years following the global financial crisis, the report said.
Tina Weber, Eurofound's research manager, said, "This research shows the profound impacts COVID-19 on employment — behind these statistics are millions of jobs, livelihoods and businesses lost to the pandemic."
"But it also shows how, in some respects, interventions such as short-time working schemes have prevented this crisis from turning into a calamity, and details how measures can be reinforced to further protect the employment of the most economically vulnerable," added Weber.
_____
Source: Equities News