First Bitcoin Capital Corp (OTC: BITCF) and Simple Automated Money, Inc. (SAMCO) announced today that SAMCO will provide automated check-cashing kiosks through BITCF locations in Northern California. SAMCO's Web-enabled automated check-cashing kiosks merge unique and exclusive check cashing capabilities to provide unbanked consumers with a fast and confidential check-cashing experience.

In a pilot test program, BITCF has ordered S.A.M. Kiosks to integrate Bitcoin ATM into self-service check cashing kiosks nationwide. BITCF is conducting the pilot test and studying customer acceptance of the check cashing kiosks with 3 units in Northern California. Company anticipates beginning a national rollout later in 2017. During the pilot, BITCF will offer discounted check-cashing services and will promote the new service through online advertising, in-store signs and special events ... all aimed at consumers who use alternative check-cashing services.
Additionally, BITCF announced that development will begin to integrate Bitcoin buy/sell capabilities throughout a nationwide network of 85 SAMCO kiosks now in place and growing. Services the company plans to integrate will include BITCOIN ATM transactions, money orders and transfers as well as check cashing through touchscreen, bio-metric secure access.
BITCF is an exclusive distributor of SAMCO check-cashing kiosks in California for the medical cannabis dispensaries and is expanding to include other high traffic retail locations, such as C-Stores and supermarkets. It will offer competitive products and services allowing consumers to cash any type of check: government-issued, payroll, business and others. Studies have shown that offering check-cashing services on premises to be an effective method to increase store product sales.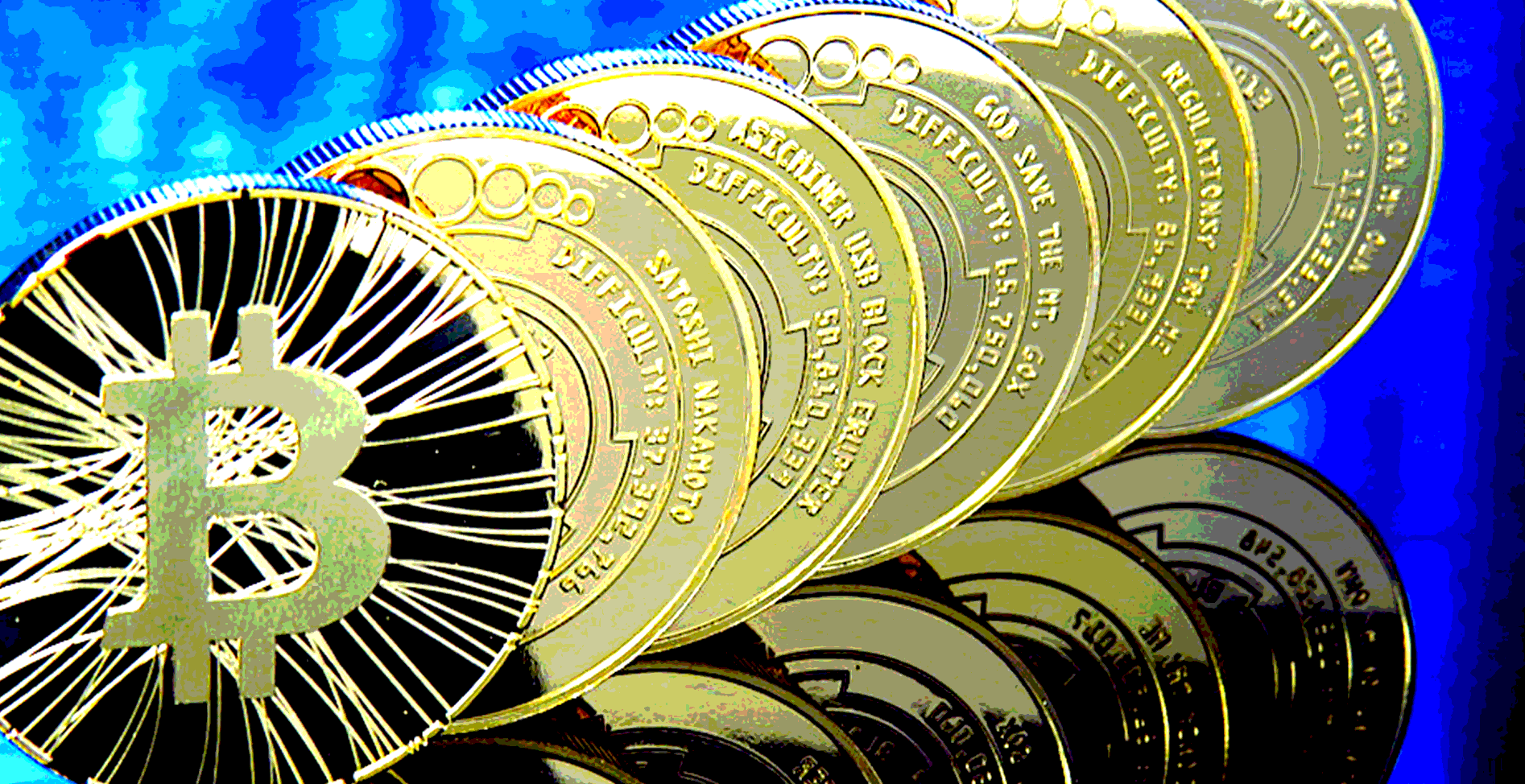 According to FDIC (Federal Deposit Insurance Corporation) recent 2015 National Survey of Unbanked and Underbanked Households, indicates that more than 7 percent of households in the United States were unbanked in 2015. This proportion represents approximately 9 million households. An additional 19.9 percent of U.S. households (24.5 million) were underbanked, meaning that the household had a checking or savings account but also obtained financial products and services outside of the banking system. By offering check cashing, BITCF's ATM Division expects that Kiosk location owners will increase their customer base significantly.
Kiosk use is simple and fast: customers insert an ID card and check, validate their identity through on-board fingerprint technology. The S.A.M. Kiosk validates the information, verifies customer identity, performs an online check authorization and issues an approval or decline back to the consumer before dispensing cash.
"Self-service check cashing kiosks with integrated Bitcoin ATM capability is another innovation in the company's history of defining convenience for customers," said, Bitcoin president.
According to CoinRadar.com, as of 2017 there are only a total of 571 bitcoin ATMs in the entire US. Due to the low number of bitcoin ATM locations nationwide there is a huge demand from customers seeking to buy or sell bitcoins for cash. People seeking to use a bitcoin ATM are willing to drive across entire cities just to use one, so combining a check cashing self-service kiosk with a bitcoin ATM and placing kiosks in strategic high traffic retail locations is win-win for the vendors and consumers.
About SAMCO:
---
---
Simple Automated Money, Inc. is the leading provider of automated check-cashing kiosks in the United States. Actively involved in check-cashing since 1995, SAMCO has merged related but independent transaction processing systems into a simplified kiosk allowing customers fast and convenience access to their cash.
About First Bitcoin Capital Corp.
First Bitcoin Capital Corp is engaged in developing digital currencies, proprietary Blockchain technologies, and the digital currency exchange- www.CoinQX.com. We see this step as a tremendous opportunity to create further shareholder value by leveraging management's experience in developing and managing complex Blockchain technologies, developing new types of digital assets. Being the first publicly-traded cryptocurrency and blockchain-centered company (with shares both traded in the US OTC Markets as [BITCF] and as [BIT] in crypto exchanges) we want to provide our shareholders with diversified exposure to digital cryptocurrencies and blockchain technologies. At the current time, the Company owns and operates more than the following digital assets:
http://coinqx.com/ cryptocurrency exchange, registered with FINCEN.
http://strain.id/ cannabis strains genetic information depository on decentralized Blockchain
http://www.icoinews.com/ real time cryptocurrency and bitcoin news site.
http://bitminer.cc/ providing mining pool management services.
http://www.2016coin.org/ online daily election coverage and home page for $PRES, $HILL, $GARY& $BURN -commemorative presidential election coins.
http://bitcannpay.com/ Open Loop merchant services for dispensaries.
List of most Omni protocol coins issued on the Bitcoin Blockchain and owned by the Company:
http://omnichest.info/lookupadd.aspx?address=1FwAD...
Second Omni wallet owned by CoinQX reflecting our airline mileage tokens issued:
http://omnichest.info/lookupadd.aspx?address=1VuF2...

---
OTC Markets Group has designated this security as Caveat Emptor to inform investors that there may be reason to exercise additional care and perform thorough due diligence before making an investment decision.
The Caveat Emptor designation is assigned when OTC Markets becomes aware of promotion or spam without adequate current information, investigation of fraud or other criminal activities, suspension or halt, undisclosed corporate actions, unsolicited quotes or other public interest concern even when adequate current information is available.
In the interest of full disclosure, we call the reader's attention to the fact that Equities.com, Inc. is compensated by the companies profiled in the Spotlight Companies section. The purpose of these profiles is to provide awareness of these companies to investors in the micro, small-cap and growth equity community and should not in any way be considered as a recommendation to buy, sell or hold these securities. Equities.com is not a registered broker dealer, investment advisor, financial analyst, investment banker or other investment professional. We are a publisher of original and third party news and information. All profiles are based on information that is available to the public. The information contained herein should not be considered to be complete and is not guaranteed by Equities.com to be free from misstatement or errors. The views expressed are our own and not intended to be the basis for any investment decision. Readers are reminded to do their own due diligence when researching any companies mentioned on this website. Always bear in mind that investing in early-stage companies is risky and you are encouraged to only invest an amount that you can afford to lose completely without any change in your lifestyle. Equities has been compensated with cash, common shares and/or warrants for market awareness services provided.
DISCLOSURE: The views and opinions expressed in this article are those of the authors, and do not represent the views of equities.com. Readers should not consider statements made by the author as formal recommendations and should consult their financial advisor before making any investment decisions. To read our full disclosure, please go to: http://www.equities.com/disclaimer