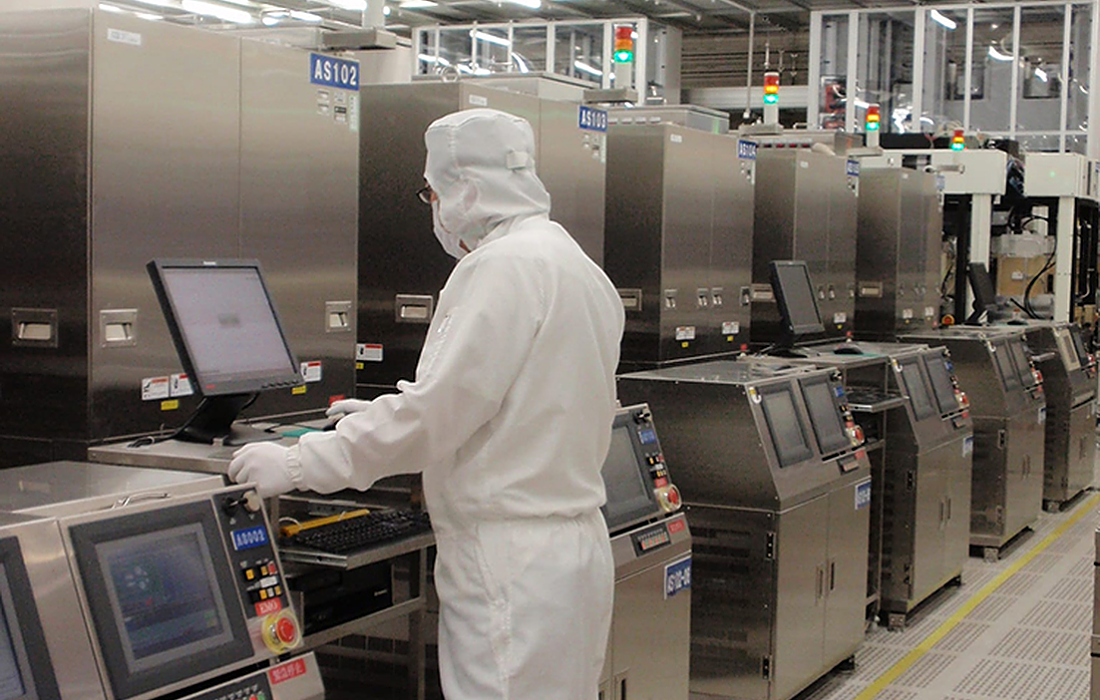 Image source: Renesas Electronics
Renesas Electronics Corporation (OTC US: Chart RNECY - $6.83 0.035 (0.51%) ), a key automotive semiconductor supplier, said it will take a least a month to get one of its plants in northeastern Japan back online following a fire last week.
According to Tokyo-based Renesas, the fire broke out around 2:47 a.m. on March 19 after some equipment overheated in one of the buildings at its Naka factory in Hitachinaka and destroyed 11 semiconductor manufacturing machines, about 2% of the plant's manufacturing equipment.
No fatalities were reported, and Renesas said "the cause of the overcurrent and the reason for the ignition" remains under investigation.
The company, which makes chips for Nissan Motor Company (OTC US: Chart NSANY - $7.11 0.08 (1.138%) ), Honda Motor Company (NYSE: Chart HMC - $25.25 0.32 (1.284%) ) and Toyota Motor Company (NYSE: Chart TM - $135.13 1.65 (1.236%) ), said it expects production to be halted for a month, though Reuters reported it may take longer than that to replace all the ruined equipment.
About two-thirds of production on the advanced 300mm wafer line affected by the blaze is automotive chips, Renesas chief executive officer Hidetoshi Shibata said during a briefing.
"It comes at a time when there isn't excess production capacity," he said.
For the past several months, the auto industry has faced a global chip shortage that was caused in part by increased demand for consumer electronics amid the COVID-19 pandemic. As a result, several major car companies, including Nissan, Honda and Ford (NYSE: Chart F - $11.18 0.12 (1.062%) ), have scaled back production because of supply chain issues.
Renesas said it is still examining how halting production at the damaged building will affect "work-in-process," but estimated the financial impact at around 17 billion yen ($156 million) per month.
The company may be able to rely on other plants to replace some of the lost production, but "due to the recent increase in demand for semiconductors, the situation does not allow for all products to be immediately produced alternatively."
Carmakers will likely begin to feel the pinch within four weeks, but Renesas said it is working with auto manufacturers and their key suppliers to find ways to minimize the impact.
Reuters noted that production was halted at the Naka plants for a few days last month after an earthquake cut power and backup generators failed to kick in. A decade ago, Renesas closed the facility for three months after a deadly earthquake devastated Japan's northeast coast.
_____
Source: Equities News