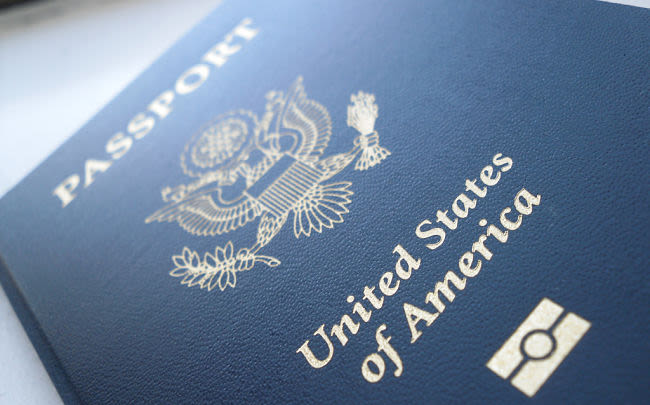 Travel and running a business often go hand-in-hand. It's important for business owners to take advantage of travel credit cards to maximize the value of these trips. There are plenty of travel credit card options for small business owners to choose from. The right card lets you buy big ticket items and reap the rewards of free hotel stays on business trips. Certain travel business cards also help you earn rewards without adjusting your professional spending habits.
Using Business Credit Cards Responsibly
Small business credit cards require self-discipline and the ability to budget funds appropriately. Make sure that you thoroughly understand all of your credit terms. This includes interest rates, due dates, rewards, and any benefits the card offers. Failure to understand how to use credit cards correctly often results in expensive debt and fees that negate any potential benefits.
What Makes Up Business Travel Credit Cards?
Business travel cards are a straightforward way to cut costs and earn money. If you're a responsible credit card user, and use business credit cards with discipline, these cards send positive card activity to the business credit reporting bureaus. This activity helps build your business credit, which leads to better loan opportunities. It even helps your business qualify for credit cards with better rewards and benefits.
To many small business owners discounts and rewards rank high when comparing cards. A great travel rewards card is usually broken down by:
Earning rewards: how many points or miles you'll get, and for what kinds of purchases
Redeeming rewards: how you can redeem points to pay for travel expenses, and how much value you get per point for different redemption methods
Depending on your business' situation, it may make sense to get more than one card. You're then able to maximize the reward value you earn back. For instance, some businesses may use one card that rewards travel purchases specifically, but rely on a cash back rewards card for their other purchases. By using two types of cards, the business can earn more value back and make the most of their spending.
Best Travel Business Card Categories
If you own a small business and want to earn rewards on your travel, using the right business credit card makes all the difference. There are cards designed for all types of businesses and offer various benefits. Some earn value back in the form of points, while others earn cash back. Make sure to research a card that aligns with your business' goals.
Here are some of the most popular categories:
Flat Cash Back Rate
Some people prefer to have straightforward rewards programs for their business credit cards. Cash back credit cards guarantee that cardholders earn cash back on most purchases.This option makes sense for businesses that would prefer earning a percentage back on their travel expenses rather than earning points.
Some cards reward you in cash back for every purchase. The Capital One Spark Cash for Business card earns 2 percent cash back every time it's used. Also, if you spend $4,500 on purchases within the first three months, you can earn a one time $500 bonus.
Business Travel
Business travel credit cards are focused specifically for those businesses who travel enough.
Most travel cards award bonus miles or points if you spend a certain amount within a few months of opening the card. You might get 50,000 extra points if you spend $3,000 in the first 3 months of opening a card, for example. Many times, however, these cards may have an annual fee. For those who travel enough to offset the $450 annual fee, the American Express Business Platinum card is a great travel business credit card.
Your business earns 5x the Membership Rewards points per dollar on flights and prepaid hotels through the American Express Travel website, as well as earning one point for every dollar spent on eligible purchases. You'll also get benefits like access to the Amex Global Lounge Collection and a fee credit for Global Entry or TSA Pre?. If used responsibly, the card's rewards and benefits will offset the annual fee.
Business Bonus Categories
Certain business credit cards earn more points for spending in specific categories. For example, with the Chase Ink Business Preferred card, you'll earn 3 points per $1 on the first $150,000 spent on combined purchases on:
Travel
Shipping
Internet, cable, and phone services
Advertising purchases made with social media sites and search engines
No Annual Fee
Typically cards with an annual fee will earn you more points and offer more benefits. Most of the time these fees range from $50 to upwards of $500. Before you apply for a card, consider the benefits and rewards value compared to the annual fee. Make sure you'll get more value in benefits and rewards than you'll pay in fees.
If you're in a position where you don't think your business offsets an annual fee, look to a business credit card that doesn't have an annual fee. The Chase Ink Business Cash card is likely to be the most rewarding for the most small businesses. You'll earn $500 bonus cash back on the first $3,000 spent in the first 3 months, with no annual fees.
Conclusion
When researching business credit cards, for travel or rewards programs, find the best fit for your small business. Some cards offer cash back rewards, while others provide membership points on purchases.
Learn to use any business credit cards with discipline by building the habit of paying off the balance on time and in full at the card's due date. These are great credit habits to learn and allow your business to earn the maximum value back in terms of rewards and benefits.