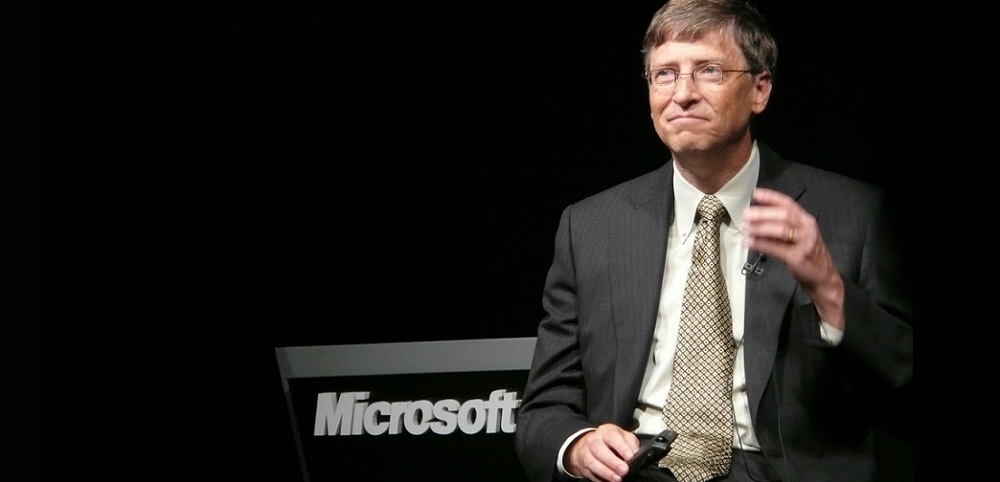 Image via Masaru Kamikura/Flickr CC
In the first entry of this series, we looked at the plight of Facebook FB. The furor has died down somewhat and their profits keep rolling, but the management issues discussed in May remain unresolved. The Myth Buster's view is that the technology giants stand at risk of being chopped up because they are monopolies, or because they are viewed as monopolies. The chopping up requires total dominance of some identifiable industry or recognizable part of an industry and a large swath of angry people who are being hurt by the company's actions. Facebook remains at the top of the high-tech heap.
Microsoft Dominates
The Myth Buster has long contended that Microsoft MSFT is the true technology monopoly in terms of dominance of a sizeable business area. Facebook is a newcomer following its Initial Public Offering (IPO) just six years ago. It has not yet built up the massive cash stockpile of Microsoft, nor is it clear that its service is so unique – an overused word with the tech giants – that it could not be knocked from its perch. The social media giant holds a mere $41 billion in cash and short-term securities, while Apple AAPL sits atop $74 billion. Microsoft's war chest comes in at $129 billion. Yes, three times the size of Facebook! Have you noticed that as Facebook swoons, Microsoft's market capitalization has edged up, placing it second among all tech giants. Apple stands at $858 billion (early May); Microsoft at $730 billion. Amazon (AMZN) comes in at $768 billion; Google or Alphabet (GOOG) holds $722 billion.
Microsoft's power is most easily seen in its wealth. Its technology is truly commanding. No competitor comes close to Office for ease of use and practicality of functions. Windows also leads. Although other operating systems are in use in important high technology areas, only a wild-eyed technology guru would argue that Linux rivals Windows. Torvalds' creation is too difficult for the average person to use and has never gained traction outside an inventor's garage. In personal computers and general office technology, Microsoft rules as the universal replacement for IBM IBM Selectric, Underwood, Royal and Imperial, which have turned into museum pieces.
The difference between Facebook and Microsoft should be clear. Microsoft's image rests on its indispensability and on not being seen as predatory. Despite the software and operating system king's issues in Europe, the anti-Microsoft crowd is neither large nor visible. They keep rolling out improvements for their products. The former world leader in market capitalization ($619 billion in 1999) has also laid low in the mobile arena, protecting its cash and avoiding the incumbent risks of high tech.
The Anti-Social Giant
Without getting into a protracted argument about algorithms, Facebook's services — video sharing, photos online, messages to and from friends — might be provided by a rival, perhaps Google or Snapchat SNAP. Certainly, Facebook has filled this space well (no pun intended for the old MySpace). But, if they fail to cut down on false news and personal data selling, they may spur a massive retreat and a painful dissolving.
Looking for other vulnerable anti-trust or monopoly targets in the high-tech field, many investors turn their attention to Amazon. In the Myth Buster's view, Amazon is a retail company masquerading as a tech giant. A recent piece in the Wall Street Journal exposes the paltry average salary at Amazon: $28,446. Facebook rings in at $240,430 ("In Pay, Amazon Isn't Tech Giant"). Amazon is battling Wal-Mart WMT for fast, inexpensive delivery of retail goods. The low salary derives from the wave of huge warehouses they have set up across the US. As a result, Amazon does not look like a suitable target for breakup.
Apple makes the list as a kissing cousin to Facebook, Microsoft and Amazon. Apple created the smart phone industry and reaped billions in quick profit. But they have ceded market share in number of phones while retaining massive profits. The smartphone industry itself is receding and is entangled with numerous entrants selling inexpensive ware. According to Statista, major smartphone brands include Samsung, Huawei, Xiaomi, OPPO, LG, Lenovo, ZTE, vivo, SONY, RIM, HTC, Nokia and the all encompassing "Others." The Others sell more phones than Samsung or Apple. These facts lay the foundation for Apple not appearing to be a monopoly. Appearances are important!
Amazon and Apple hold the attention of the public and investors, but they lack the singularity or the raw power of AT&T T of old or Standard Oil of New Jersey.
That leaves Google, which deserves a more critical look. More than 14 years ago, Google outpaced Yahoo. Since then, it has turned into an industry giant with the advertising revenue to stay on top of the pile. However, its peculiar nature as a search/advertising behemoth but an Artificial Intelligence, cloud, Youtube, self-driving car and fiber Internet neophyte make a good argument for Google as a friendly giant. Despite a few wrinkles, they have escaped the irritability caused by Facebook's weaknesses. Everybody uses Google and they do so without the Facebook trepidation.
Management Skill is Key
Note the importance of management as the high-tech world moves forward. Unlike Facebook, the Microsoft founders have moved cautiously to protect their market share and product quality along with their cash. Investors are pleased.
The first two installments of this series have uncovered significant dangers for some of the most favored companies in the market: Alphabet, Apple, Amazon, Facebook, Microsoft. These possible monopolies are true giants. It appears that the government and investors lack the will to repeat a Standard Oil breakup. The tech giants are the beneficiaries of tremendous goodwill. People love "high technology." Once the bloom is off the rose, and the algorithms and gadgets sink to the mundane level of oil and telephones, the giants will be in for bad times.
The next entry will examine other technology giant challenges.

Read the rest of this series:
*******************
Michael McTague, Ph.D. is Executive Vice President at Able Global Partners in New York, a private equity firm.