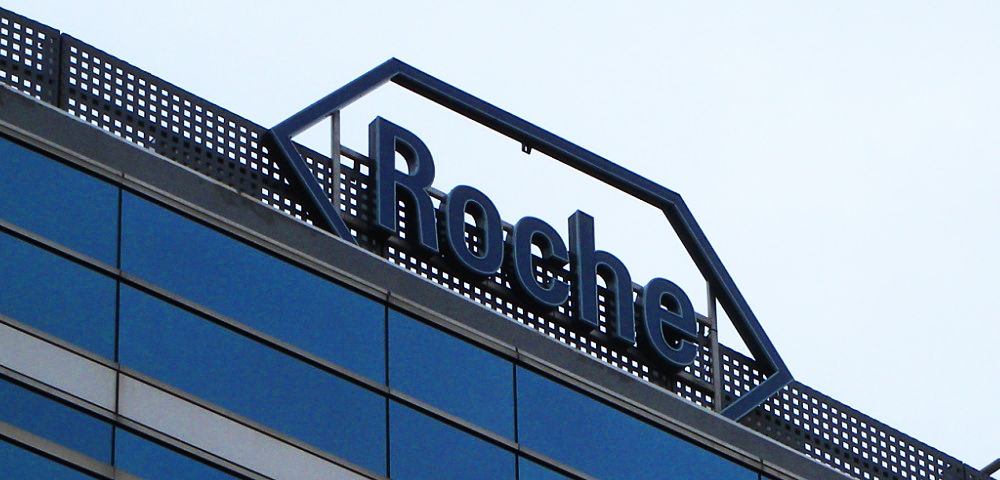 Image via Ricardo Ricote Rodríguez/Flickr CC
In last month's entry, we opened the Pandora's box of health care – a vast enterprise taking in millions of patients, thousands of care givers, hundreds of medical regimens and scores of successful businesses. Keeping the focus on business, this article looks at that long-standing medical separator: Disease Prevention or Disease Cure. A large, complex and creative health care system can look at potential problems and work to prevent them. All health care establishments need to be effective in treating medical problems after they arise.
Medical Miracles Topple Perpetual Killers
For example, the Agency for Healthcare Research and Quality (AHRQ) estimates that the direct medical costs (total of all health care costs) for cancer in the US in 2015 was $80.2 billion. The major categories are 52% for hospital outpatient or doctor office visits; 38% for inpatient hospital stays. About 610,000 people die of cancer each year, second only to heart disease. Keeping this in perspective, according to the CDC (Centers for Disease Control), the same causes of death in the US ranked first and second in 1941. But, in 1918 heart disease ranked second and cancer sixth. The leader was pneumonia; tuberculosis was third. The evidence shows that medicine has conquered several major killers of previous generations but now wages battle against more persistent threats to human well-being. Preventing cancer or heart disease will continue to absorb many resources for future generations. Tuberculosis, pneumonia and a host of diseases that have fallen to antibiotics barely count as worthy of prevention. Yellow fever, smallpox, diphtheria, malaria and typhoid are so rare, few doctors have ever encountered them.
Cancer and heart disease persist. The effort to defeat these ailments is paying off. The CDC reports that the cancer death rate dropped continuously from 1991 to 2015 by a total of 26%, translating to approximately 2,378,600 fewer cancer deaths than would have been expected if death rates had remained at their peak. While laymen seek a single pharmaceutical blockbuster, the details show that targeted treatment has improved significantly and may extend the lifespan of the sufferer considerably. Investors will note that these successes depend on extensive and expensive research. Of particular note are Roche's (RHHBY) Avastin, which racks up $6.7 billion in worldwide sales. Celgene's (CELG) Revlimid has generated $4.2 billion in global revenue. Roche's Rituxan lays claim to $7.5 billion. Roche's Herceptin comes in at $6.5 billion. Imbruvica from Johnson & Johnson (JNJ) rings up $5.3 billion. From this perspective, Roche has a near corner on the pharmaceutical blockbuster aspect of cancer treatment.
More Blockbusters Needed
Blockbuster drugs are notable from a business perspective. While surgery and radiation prove widely successful, they require considerable individual focus and are provided by a huge array of caregivers – hospitals, doctors, physicians assistants and nurses. A successful pharmaceutical can help huge numbers of sufferers quickly.
Not surprisingly, Roche Holding (ROG.VX) commands a market capitalization of $191 billion and retained earnings exceeding $33 billion. Celgene owns a more modest market cap of $71 billion and net income just under $3 billion on $13 billion of sales in 2017. A single miracle cure at Johnson and Johnson (JNJ) gets mixed into an array of leading products in this long-standing industry giant.
Heart disease has its own blockbusters. According to FiercePharma, the blockbusters of heart disease treatment include Crestor, Vytorin and Tracleer. Crestor comes from AstraZeneca (AZN), which generated more than $23 billion in sales in 2016. Vytorin is a Merck product. Merck (MRK) took in $5.3 billion net income in 2016 on nearly $40 billion in revenue. Tracleer from the Actelion Pharmaceuticals (ALIOF) stable has lost its patent protection. Its parent company is to be acquired by JNJ. Tracleer has a gloried history as a remarkable life saver.
The huge companies oversee a massive list of products and services from bandages to leading-edge machinery and drugs. But, the battle rages on. Obtaining new approvals is a huge measure of success. Now there is a Pharmaceutical Innovation Index (PII) that ranks success in the industry with a strong preference for new products.
Their most recent list of top companies places Biogen (BIIB), AbbVie (ABBV) and Gilead (GILD) ahead of the others followed by Johnson and Johnson. Bristol-Myers Squibb (BMY), Merck and Biogen also do very well on the list. A trend for investors to watch is the rapid progress of the smaller or specialty companies that are gaining expertise in particular areas of medical endeavor. They may be swallowed in a wave of acquisitions or remain independent in a cash bubble generated by a true blockbuster. The cost of R&D is enormous. Biogen spent over $2.2 billion in 2017 on $12.2 revenue. Bristol-Myers Squibb spent $6.4 billion on nearly $21 billion revenue, which exceeds 30% of gross income.
These miracle drugs show the value of aggressive research and development funding in an industry that continues to upend long-standing killers. Investors and researchers can affirm the line from Eliot's poem: "Do I dare / Disturb the universe?"
Next month, the Myth Buster will continue the discussion on this perplexing myth by looking at the strategic decisions of these industry leaders.

Read the rest of this Financial Myths series:
*******************
Michael McTague, Ph.D. is Executive Vice President at Able Global Partners in New York, a private equity firm.