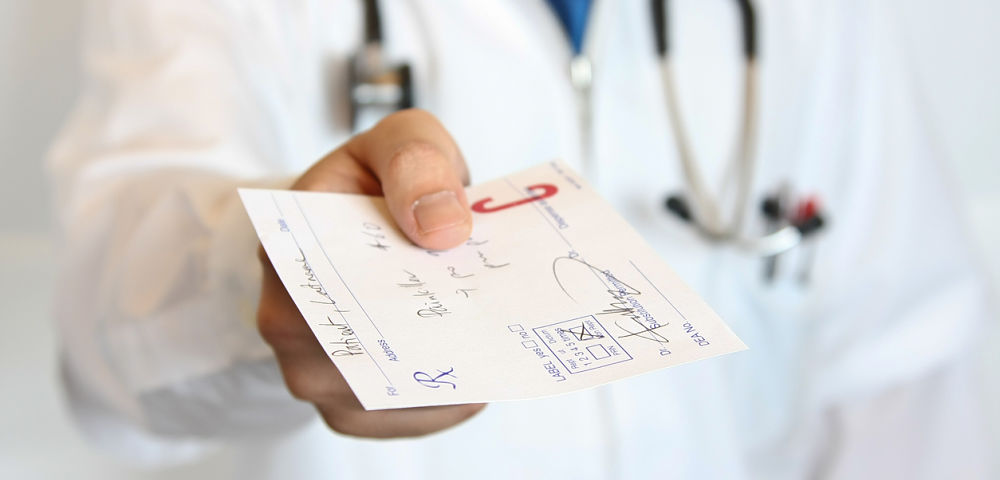 In previous entries, we looked at the massive size of the health care industry in the US and at the fantastic miracle cures that have virtually put an end to major diseases of previous decades and centuries. From a business perspective, the strategic decisions made by industry leaders prove quite fascinating. This entry will review some of the significant competitive moves in the industry.
Pharmaceutical companies are trying to maintain leadership in connected areas of medical treatment. For example, among ailments related to dementia, Alzheimer's Disease lends itself to the search for a treatment that may restore self sufficiency to its sufferers. According to Phrma, eighty-five medicines were under development at the end of 2017 for this disease.
Despite the feeling that this troubling disease might yield its grip if a better drug is developed, Pfizer (PFE) has decided to pull out of the search for new pharmaceutical treatment. Pfizer is also cutting back on its work in battling Parkinson's Disease. By contrast, Eli Lilly (LLY), maker of the hugely successful AstraZeneca (AZN), continues to work on this dementia disease. Both pharmaceutical giants have been put off by the cost of research and development and the difficulty of finding major breakthroughs. In both cases, the companies involved sought to gain strategic control over a particular area of medical care. If the company has a track record of past success and a substantial research and development (R&D) budget, the move would make sense.
Similarly, although not in the R&D arena, CVS Health (CVS) wants to acquire Aetna (AET) in order to add insurance to its huge medication distribution business. CVS did not want to shrink in comparison to Walgreens (WBA), which has been moving aggressively. Adding a huge health insurer to its array of services will expand CVS's clout and provide tremendous opportunities for revenue.
Waiting for the Patent to Expire
Generic drugs prevail as a huge industry. While the blockbuster idea holds sway – offering a breakthrough that defeats illness and reaps financial rewards — even miracle drugs retain limited lives. When patents run out, a free-for-all among manufacturers consumes the unprotected wonder drug.For example, Amoxicillin and Penicillin V are the biggest antibiotics as of 2017. Glaxosmithkline (GSK) is among an array of manufacturers of Amoxicillin. Penicillin V is made by many manufacturers.
The top two generic medications in terms of prescriptions, according to Dr. Sean Kane's ClinCalc DrugStats Database, are Lisinopril with more than 115 million prescriptions in 2014, followed by Levothyroxine, just short of 100 million. Lisinopril is used to treat high blood pressure. Levothyroxin is prescribed for Thyroid disease. Mylan (MYL) is the third largest generic drug manufacturer and a major Levothyroxine producer. Merck (MRK) is among the major manufacturers of Lisinopril.
Strategically, the new drug with great promise may be sold alongside the standby that has lost its patent protection. A pharmaceutical company that only makes generics is unlikely to hold sway next to the R&D leaders who create blockbusters. A study by the Tufts Center for the Study of Drug Development several years ago concluded that the cost to create a new pharmaceutical is $2.6 billion and the process takes thirteen years. Including the cost of the product launch raises the total to $3.0 billion. So, the generics sellers can generate significant revenue on a steady basis while companies that await the next breakthrough may forego profit for a long stretch.
The title of these three pieces on the health care industry relates to another major area of product development. The notion of "pain killer" ranging from the patient about to be cut open on an operating table to someone suffering joint and muscle pain holds great attraction to patients and to the health care industry. Oxycontin made by Purdue has gotten a good deal of blame because the manufacturer was promoting the product directly to the public. According to MedicinePlus, common narcotics prescribed in the US include, Codeine, Fentanyl, Hydrocodone, Hydromorphone, Meperidine, Morphine, Oxycodone and Tramadol. These powerful pain inhibitors should not be used for more than three or four months. In fact, the nation is in the grip of an opioid crisis. The Guardian reports that one hundred people die every day from overdoses. So, the etherized patient is a reality: patients can ask doctors to prescribe a medication they saw in a commercial! And the nation may prefer to be sedated rather than face the miseries of life. Mixed into the miracle cures and astounding medical advances lies a human desire to escape the pain and tribulations of ailments. Perhaps for every three steps we move forward, there is one step backwards.
This myth has proven its interesting qualities, allowing us to look at many dramatic examples of how companies invest time and money on false hopes. It also explains why the industry leaders succeed by focusing on clear strategy. Next month, the Myth Buster will address another challenging myth.
Read the rest of this Financial Myths series:
*******************
Michael McTague, Ph.D. is Executive Vice President at Able Global Partners in New York, a private equity firm.