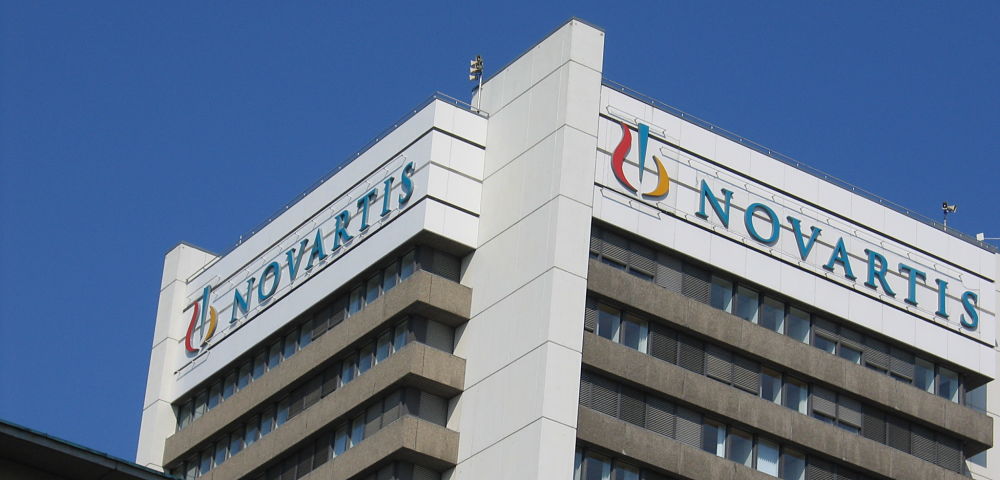 Image via –Andrew-/Wikimedia
It's about time the Myth Buster took a hard look at the state of the medical industry in the US. The bane of several presidents, the delirium of pharmaceutical companies, the angst of insurance executives, the delight of centenarians, health care in the US may define who we are. The title of this series is taken from TS Eliot's "The Love Song of J. Alfred Prufrock." So, 'Let us go and make our visit' (quoted from the same poem)!
Health care's massive size offers opportunities for investors. Expense makes an excellent starting point. Healthcare cost is clearly problematic and affects all constituents – patients and families, insurers, drug developers, doctors, hospitals and the government. For example, the cost of a single CAT scan, which varies across the country, may exceed $2,000. The most common reasons for CAT scans are pancreatitis, appendicitis and diverticulitis. One test is only the tip of the iceberg.
A Multi-Trillion Dollar Industry

Let's begin with a few big picture notes on the healthcare price tag. An estimate by the Centers for Medicaid and Medicare Services (CMS) puts the total, annual national health care cost at $3.5 trillion, which the government calls National Health Expenditure (NHE). (Yes, this exceeds the combined market capitalizations of Apple (AAPL), Microsoft (MSFT) and Alphabet (GOOG) by $1.3 trillion.) Medicaid and Medicare take up $1.2 trillion. Private health insurance spends over $1.1 trillion while hospitals account for more than $1 trillion. The other major components include physician and clinical services at more than$600 billion; prescription drug spending, $300 billion, and out of pocket spending, over $300 billion in 2016. (There is overlap in these figures.)
Looking to the future, a growing and aging population and the success of new, miracle cures and disease preventions strongly suggest that cost cutting is nearly impossible. For example, Novartis's (NVS) recent marvel Serelaxin slashes death in those suffering acute heart failure by 37% after six months. This single breakthrough might yield as much as $2.5 billion annual revenue, which adds to the current total cost of national health care. AstraZeneca's (AZN) Brilinta, a blood thinner that assists patients with stents, is on track to generate $1 billion in revenue. AstraZeneca owns a respectable market capitalization of $86 billion with $23 billion in revenue and $10 billion in retained earnings. While medical-breakthrough companies lack the visibility and panache of Apple and Google, their future potential is enormous.
The New Utilities

Investors will appreciate knowing that the health care field is replacing utilities as a source of steady profit in an industry that defies economic downturns. About 46 million Americans are 65 or over and the number and percent of elderly continues to rise. Along with the sheer size, the expectations and demands of older people show the famous hockey stick effect. Consider these additional factors:
The ubiquitous baby boomer generation holds very high expectations of health care, which includes extensive treatment for free or at low cost. Elderly people remember the modest cost of health care in their youth.
Once a person reaches 65, their need for prescriptions and medical tests rises. According to Merck Manual, ninety percent of those over 65 take one drug a week. Forty percent of the elderly take five drugs a week.
The average nursing home resident takes 7-8 pharmaceuticals weekly.
The elderly are more likely than younger people to take these medications for the rest of their lives.
The Giants of the Behemoth Industry

Not unexpectedly, the huge organizations in the healthcare field are truly enormous. Here are some of the leaders and their respective categories:
Largest Revenue, Pharmaceutical Company: Johnson and Johnson (JNJ) — Revenue: $70 billion
Most Profitable Pharmaceutical Company by Margin: Gilead Sciences (GILD) — Profit margin: 45%; $7 billion profit on $15.6 billion revenue
Largest "Health Care" Company: CVS Health (CVS) — Revenue: $139 billion
Largest Hospital Endowment: Kaiser Foundation Hospitals — Assets: $21 billion
Largest Market Capitalizations: Johnson and Johnson (JNJ) — Market Cap: $391 billion/Pfizer (PFE) — Market Cap: $211 billion
Largest Senior Living Company:Brookdale Senior Living (BKD) — 1,066 Facilities
These data indicate the accumulation of wealth across this industry. Cross-fertilization generates even more activity. For example, hospitals purchase drugs. Teaching hospitals are often linked to universities with giant endowments; the combined effort leads to leading-edge research.
Newer pharmaceuticals are more profitable, but older medications are more widely distributed. Despite the recent discoveries, Bayer aspirin (Bayer, BAY.TI) and Tylenol (Johnson and Johnson, JNJ) do very well.
According to the National Center for Health Statistics, the leading causes of death in the US in 2016 are,
1. Heart disease: 633,842
2. Cancer: 595,930
3. Chronic lower respiratory diseases: 155,041
4. Accidents (unintentional injuries): 146,571
5. Stroke (cerebrovascular diseases): 140,323
6. Alzheimer's disease: 110,561
Investors will recognize that five of these causes offer huge opportunities for medical research, pharmaceutical breakthroughs and significant improvement in long-term care. Of the six mega-causes, only accidents do not lend themselves to medical prevention. Two of the six spur intense activity. Alzheimer's gives the appearance of being less debilitating than many other ailments. As a result, it attracts intense interest with many companies seeking treatments that will stem the effects. Biogen (BIIB), Axovant (AXON) and Allergan (AGN) are looking for the next breakthrough.
Cardiology remains the second-biggest medical device area by sales, with just under $42 billion in sales in 2014. Heart disease has spawned such outstanding advances as stents. The top six cardio device companies include,
1. Medtronic (MDT)
2. St. Jude Medical (now part of Abbott)
3. Boston Scientific (BSX)
4. Edwards Lifesciences (EW)
5. Abbott Laboratories (ABT)
6. Johnson & Johnson (JNJ)
An interesting myth indeed revealing the enormous potential of this all-encompassing industry! Today's market capitalizations of the industry leaders are below Apple and Google, but as Dwight Eisenhower said, "Neither a wise man nor a brave man lies down on the tracks of history to wait for the train of the future to run over him." And let's give a word of thanks to TS Eliot whose poem was published in 1915. According to aegisanesthesiapartners.com, today's most common general anesthetic is Propofol. Somehow the line, "Like a patient Propofoled upon a table" just does not have the right ring. Next month, the Myth Buster will continue the discussion on this perplexing myth.

Read the rest of this Financial Myths series:
*******************

Michael McTague, Ph.D. is Executive Vice President at Able Global Partners in New York, a private equity firm.