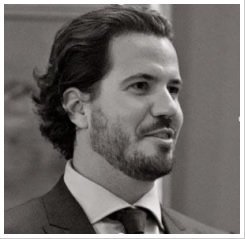 At equities.com, we've always been focused on building an active community among the leading voices within the world of finance. However, as with many other fields, in recent years we've noticed a significant shift away from traditional sources of news, tips and predictions and toward the growing number of financial bloggers.
In this series, we profile some of the most distinct and noteworthy voices in the world of financial blogging. Here you'll find our recent interview with Tobias Carlisle at Greenbackd. Carlisle is the founder and amanaging member of Eyquem Investment Management LLC, and portfolio manager of Eyquem Fund LP, where he pursues a deep value, contrarian, Grahamite investment strategy. Read below for Carlisle's thoughts on how financial blogging keeps you accountable to your positions, the real meaning of "contrarian investing," and the difference between a good business and a good investment.
EQ: What inspired you to start Greenbackd?
Carlisle: I started the blog because I wanted to write about Graham net current asset value stocks, which are rare creatures that only really come out in quantity when the market is as low as it was in late 2008. It was this nice window where there were hundreds of them around and I was finding the ones that actually had a worthwhile business and were making some money; the ones that had an activist there who was going to do something to turn the position around. That was close to the bottom for the market–that third quarter in 2008 and the first quarter in 2009. I bought them in abundance and I wrote about them on Greenbackd. Then when the markets turned around they all had a phenomenal run.
EQ: You've long been a proponent and practice of Grahamite investing. Could you explain the philosophy behind Grahamite investing?
Carlisle: Sure. It's the idea that you adhere fairly strictly to the rules that Benjamin Graham sets down in Security Analysis and The Intelligent Investor. Buffet, who is of course much better known than Graham, was his student, his employee, and his life-long friend. Buffet built on what Graham did to take his investment style beyond that.
Sometimes I think that we miss the fact that what Buffett's doing is incredibly difficult to do. The opportunities that he invests in are very few. Hewing closer to what Graham was talking about opens up more investment opportunities, and that's what I try to do. I try to hew a little bit closer to Graham's methods than to Buffett's.
EQ: Back when you began in 2008, what inspired you to start an investment blog?
Carlisle: Well, for a long time I had followed a blog called Cheap Stocks by Jon Heller. By that stage, it had been running for six or seven years. I'd been able to look back at the way Jon was thinking six or seven years previously and see how the positions that he'd taken had evolved, had gone up, and made a lot of money. I thought a blog would be a good way to publically holding myself accountable for the way that I was thinking about certain positions as I was entering them.
I think there's something useful about writing your ideas and making them publicly. Because often, if you don't do that, you look back subsequently on mistakes and successes and misremember what you were doing at the time, particularly the mistakes.
EQ: There are many more finance blogs today than when you started out. What would you say differentiates Greenbackd from other financial blogs out there?
Carlisle: It's always remained a fairly strict Graham-style investment blog. Although, it's evolved over time away from net-nets in an attempt to embrace that philosophy, but extend it over more investment positions. I'm a former corporate attorney with specialty in mergers, acquisitions and capital raising, so it makes more sense for me to be doing that analysis. That's very much capital structure analysis and legal analysis, and potential to be bought out, or the avenues for activism, things like that. It's always been focused on activism. It's always been focused on Grahamite investing. It's been probably one of the few that hewed more closely to that end than a Buffet-style of really focusing on the business and looking for growth opportunities.
EQ: You've said that there's a contrarian element to your investing style as well. How do you utilize contrarian investing strategies?
Carlisle: So, the word "contrarian" is used frequently in the sense that it's to go against whatever is occurring, but I use it in the academic sense. There's some research in 1994 by Lakonishok, Shleifer, and Vishny called Contrarian Investment, Risk and Extrapolation. In the research, they draw the distinction between what they described as "naïve extrapolation investors"—people who will see a trend in earnings, or sales or stock prices, any sort of trend, and then extrapolate that trend on.
Then there are these other investors, value investors, who invest contrarian to that naïve extrapolation. They get the bulk of the returns, and it's because most trends tend to mean revert eventually, rather than persist. I've written a couple of books, one of them is called Quantitative Value and the other one is called Deep Value. Deep Value really focuses on that mean reversion theme.
EQ: Do you have a specific long-term goal for Greenbackd?
Carlisle: Yes, Greenbackd is the center of what I do. I use it to promote books that are written and the money management firm that I run. I've got various other sites that flow from the site as well. I've got Singular Diligence that I've just launched, which is more focused on looking at Buffett-style, long-term compounding stocks. That's a site I work on with two other guys, Geoff Gannon and Quan Hoang, and I have another site called The Acquirers Multiple, which is still in the process of being built. That'll be a screening service that looks for more traditional Greenbackd-style stocks. The thesis for that is described in Deep Value.
EQ: Do you have any specific stocks or investments that you find particularly interesting at the moment?
Carlisle: I think that oil and gas as a sector is particularly interesting for value guys, and for deep value guys, in particular, it's catnip. It's cheap relative to where it was, and the fact that oil is being beaten up, it's very much a contrarian play. So, I think oil and gas. I think also that excluding the US, there are many, many international stocks that are undervalued stocks and are generally pretty interesting. I think the U.S. is very expensive, but if you look outside the U.S., there's actually quite a lot of value around.
EQ: What are your thoughts on Europe at the moment?
Carlisle: You'd have to pick your spots. I don't think it's all cheap, but I think there are some cheaper countries that offer great value.
EQ: Is there any single piece of investing advice that you would like to impart to your readers?
Carlisle: The single biggest mistake that investors make—including value investors—is to confuse a good business with a good investment. Really, what drives investment performance is discount from intrinsic value. The cheaper that you can buy relative to the underlying value of the stock, the better your performance will be.
For more on deep value, contrarian and Grahamite investing, follow Greenbackd here.
DISCLOSURE: The views and opinions expressed in this article are those of the authors, and do not represent the views of equities.com. Readers should not consider statements made by the author as formal recommendations and should consult their financial advisor before making any investment decisions. To read our full disclosure, please go to: http://www.equities.com/disclaimer