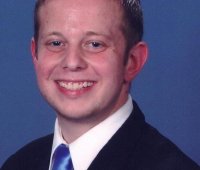 At equities.com, we've always been focused on building an active community among the leading voices within the world of finance. As with many other fields, in finance, we've noticed a significant shift away from traditional sources of financial news, tips and predictions, and toward a growing number of financial bloggers.
In this series, we profile some of the most distinct and noteworthy voices in the world of financial blogging. Here, you'll find our recent interview with Jacob Wolinsky, founder of the site ValueWalk. Read below to learn about Wolinsky's approach to value investing, and why it's never a good idea to put too much stock in investing advice – even from professionals.
EQ: When did you start Value Walk?
Wolinsky: I think I started it late 2009 or early 2010.
EQ: In that case, it's still relatively new. Yet, there's certainly been a surge in financial blogs since then. Have you noticed any real substantial changes in the financial blogging landscape since you started?
Wolinsky: One thing that I've noticed is that a lot of asset managers and people in the business are putting out their own content, which I think is a smart move. I'm guessing we'll see more of it. It's a good way to promote their own content and put out interesting work, and it probably doesn't cost them that much to build. Like, say, BlackRock Inc. ($BLK) – they have a blog now, and they could discuss interesting things that they put together, and they're able to promote their own products, also. I'm not saying they do it, but, in general, it doesn't look good when it's all promotional. A little bit is usually okay. That's one trend that I noticed, and I'd be surprised if it didn't take off. We've also partnered with some big firms also – they don't care if it's exclusive or whatever, they just want the content out there.
EQ: What inspired you to start Value Walk?
Wolinsky: I actually started it as a hobby. I never expected to be doing it full time. I never expected it to be this big. I was just writing on the side, working for small firms. I was writing and then one night, Alice Schroder, another blogger who has written for Seeking Alpha and Bloomberg, sent me an email, saying she enjoyed my work. I said "Hey, this is cool. I'm going to continue writing. I did Value Walk besides writing for some of the bigger guys like Seeking Alpha just to get my name out there. Then, around late-2011 I decided that I was already making money and I wasn't so happy with what I was doing at the time. I was kind of tired of being an analyst.
EQ: What was the work you did prior to Value Walk?
Wolinsky: I worked at a very small private equity shop but we only did publicly traded companies. We did micro and large placements, but we're long-term oriented. Then I worked at a very small research shop. There was no room for growth really, although now my boss expanded it and it's doing well – they should have done it years ago, but I'm glad he did it. Around late 2011, I started doing it full time and now we get about 40 times as much traffic. That's how it started.
EQ: It has grown quite a bit since then. What differentiates your blog from other financial blogs out there?
Wolinsky: There are a lot more people now and many of them are great. In terms of our core avenues, I never planned it this way. It just developed. People trust me, and I made a lot of contacts in the hedge fund world. I have a lot of interesting hedge fund stories. A lot of times I'll just tell a story for Bloomberg that they couldn't even get.
I don't want to sound conceited at all, but I try to find interesting material to write up and I'm always getting compliments from people who are much smarter and more experienced. I'm like "Why are you reading this? Why do you need it?" But, I think we bring together a nice mixture of articles. We break some stories. We do some interesting stories and then offer some things that I think are useful, like focusing on improving the investing process. I'm trying to do a little bit more of that. At the end of the day, I think that's the most important thing we can give our readers.
EQ: How do you define value investing or value investors?
Wolinsky: There are lot of different definitions, but I think that Buffet is not necessarily a classic value investor. I define him more as very cheap and scary. I think Buffet buys at scary times, but companies with much stronger moats than a pure value investor – this is partially because he has so much money, but Buffet buys high ends – it's not a heated company. He does buy at times when people are scared. Like, during the crisis, Coleman and some others. I find them to be really cheap and GARPish, but also scary and kind of grim. Now it's a bit harder to find in the US. But we cover all of that. We cover Buffet because I think there is something valuable to be learned from his methods, for sure. He's a lot smarter than me.
EQ: Do you have any specific long term goal for Value Walk? Do you have a specific goal in mind for the site, or a philosophy behind it?
Wolinsky: No one knows what the future will bring. I try to do a little bit of long term planning, but there are some things that I would like to do more of. This is my biggest handicap, just trying to find good tech help. I've gotten through a lot of candidates, and if you know anyone, feel free to recommend, but I want to build some more data on those types of things.
Hopefully we're partnering up with some people who already have that, which will help someone in that regard, but this model does work. As you know, there's a lot more competition in our audience. Not to sound elitist, but our advertising partners and audience are a pretty high demographic. Things are going well. We try to keep up a little if we can, but no earth shattering plans.
EQ: You guys have definitely been successful among many financial blogs out there. Was there any specific point where you saw a real big uptick, and finally felt comfortable that the blog would be sustainable?
Wolinsky: We've been very conservative in our approach. The end of 2014 was especially spectacular, and 2015 is already even better. It's been really good as late, and we're cash flow positive. So, even though there's so much more competition, and there's a lot of trends in the space that are difficult to deal with, 2014 was much better than 2013.
EQ: You were saying you're not really involved in stocks right now, or trading stocks?
Wolinsky: I'll asset allocate on the value basis, but I don't buy individual stocks. My main reason is that when I was an analyst, I had time to research stocks. When there was a stock that we were researching, and my boss wasn't interested in it, I could at least look into it a little bit more, but now I just don't have time, so I'm spending all my time on editing and dealing with all the things I have to deal with – which is a lot!
Also, I try as much as possible to avoid having positions in companies that we're covering. Sometimes we know information ahead of time, and even where it's legal, I'm just not interested in being in that situation. But it's mostly just due to a lack of time.
EQ: I'm sure it's very much a full time job working on the site. Are there any investments though that you are familiar with that you'd want to share or recommend to our readers?
Wolinsky: Your readers will think I'm crazy, but if you want. ETFs aren't the best way to access them, but I bought some of the countries trading at a really depressed level. Some of them have been low for a while, but it's mostly back up – I think eventually they'll make money. I had an interest in Greece, Russia, although I've also had ones that had done well – Ireland has done really well. Yes, your readers probably think I'm crazy.
I originally invested in Greece back in 2012, when the situation looked really bad. Although you could argue it looks worse than that now. At one point, the stock market was up 100% in a few months. Everything was so cheap, but it has gone back down, so that's just how things are. As for Russia, no one thought there was a prospect of any war in Eastern Europe at the time, but things happen. We'll hopefully see peace there soon.
EQ: It's a risky investment, but there's certainly potential for significant growth there in the long term.
Wolinsky: The risks have risen. That's the main thing, I did not foresee that from those investments that I really liked at the time.
EQ: Well, we've still yet to see how this all plays out…it may prove to be a very successful investment. When making your investment decisions, do you stick to any specific economic philosophy?
Wolinsky: Yes, my advice would be, don't take stock advice from anyone. Even if it's from the smartest person you know. Even if they're right, you don't know when they're going to sell. Whether this piece of advice is right or wrong, maybe they make money when they sell it, or they're wrong and they decide to sell out. In any case, you might not be aware of the specific moves they're making.
Also, you never want to put all of your money in one stock – even if you research it for 16 hours every day and that's all you do. If just too risky, no smart investors would do that. There's a lot of problems with taking advice from people. It's not a good idea. You could listen to it, for sure, and then look at it some more, but don't think that there's a home run from it, and be careful with the advice that you receive…even from me!
For more of Jacob's insights into value investing and various other financial matters, visit his blog Value Walk.
DISCLOSURE: The views and opinions expressed in this article are those of the authors, and do not represent the views of equities.com. Readers should not consider statements made by the author as formal recommendations and should consult their financial advisor before making any investment decisions. To read our full disclosure, please go to: http://www.equities.com/disclaimer