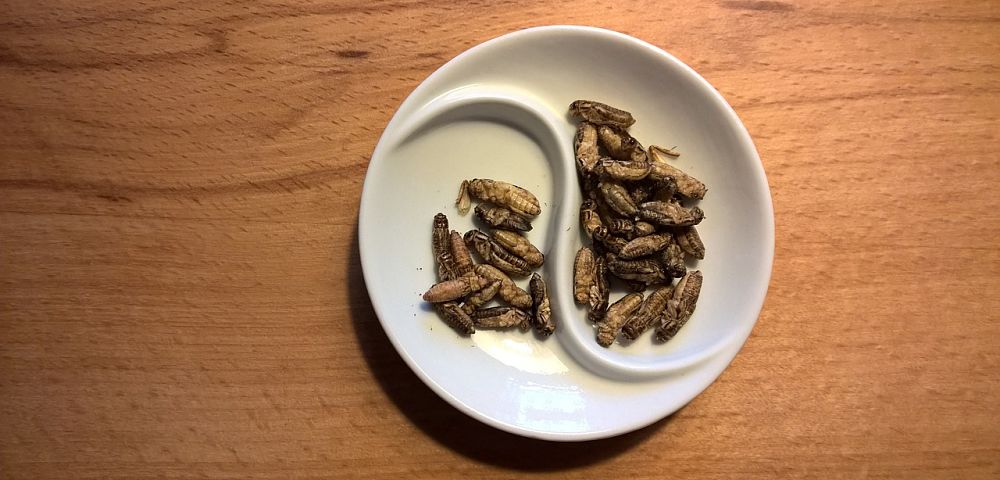 Mohammed Ashour, co-founder and CEO of Aspire Food Group, was a featured speaker at the Ritossa Family Office 5th Global Family Office Investment Summit organized by Anthony Ritossa and held in Dubai.
As our planet continues to shrink in resources, the world population continues to grow massively in appetite. Unfortunately, humans are depleting the world's freshwater supply as well as the land required for agriculture, thus resulting in food shortages.
Consider the statistics:
The world's population is projected to increase from 7.3 billion in 2015 to 11.2 billion by 2100.
Meat production will need to double over the next 20 years.
80% of all freshwater today is used in agriculture.
Livestock production contributes more greenhouse gas emissions than the entire transportation sector combined.
Clearly a solution is needed and Aspire Food Group Co-Founder and CEO Mohammed Ashour has the answer. In fact, former U.S. President William H. Clinton said, "This team has really thought outside the box. This is incredible," as the Clinton Global Initiative presented Aspire with its 2013 $1 million Hult Prize.
And just what is the solution to world hunger proposed by Aspire? Crickets. Yes, Aspire is addressing food security and sustainability with cost-effective insect farming technology. The company's high quality Aketta™ protein is a nutritious and sustainable food source raised in a controlled environment to high standards, processed to nutraceutical standard and fed USDA-organic traceable and all natural feed.
Aspire's business revolves around commercially producing crickets and palm weevils in the world's first fully automated farm located in Austin, Texas. Its proprietary technology is based on artificial intelligence that results in large-scale amounts of protein. Automation keeps costs under control, insures a safe and sustainable food source, and positions the company for future expansion.
Established demand already exists around the world as 2 billion people already eat insects and the global market size is projected to reach $1.5 billion by 2020. This is because they are considered delicious and nutritious in many cultures. Insects are eaten by people at all ranges of the socioeconomic spectrum and are considered delicacies in many countries.
From grasshoppers and ants in Mexico to fried locusts in Thailand, caterpillars in Africa and waterbugs in China, insects are a normal part of the food culture in many countries. Still, the "ick" factor exists in nations such as the United States where adoption is lower yet still projected to reach 10 billion by 2021. Clearly, we are now starting to see an increase of insect consumption in the western world. From cricket flour in consumer packaged goods to whole insects showing up on restaurant menus, people are rapidly embracing the idea of this ancient practice having a place at the modern table.
Aspire's commitment to education on quality, flavor and sustainability is admirable and we applaud its efforts. It's no wonder that the company has been featured in worldwide media outlets such as the Financial Times, Forbes, Wall Street Journal, CNN, Fast Company and more. Its future is certainly something to chirp about.
"Our world desperately needs protein sources that can scale responsibly, inexpensively, and with limited environmental impact," Ashour said. "Insect protein is positioned to address this need better than any other animal protein source in the world today."