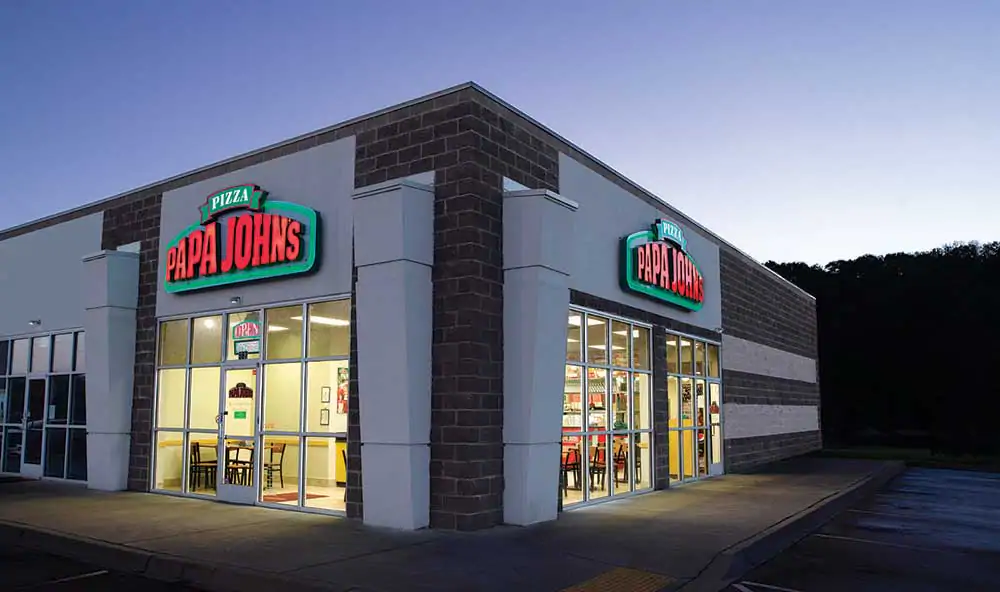 Image source: Papa John's International
A federal judge in New York dismissed a class action suit accusing Papa John's International Inc (Nasdaq: PZZA) of misleading investors about "a toxic workplace culture," according to reports.
On Wednesday, U.S. District Court Judge Kimba Wood of the Southern District of New York said the pizza chain was not required to disclose workplace issues, including sexual misconduct accusations against company founder John Schnatter, Reuters reported.
In her ruling, Judge Wood said she found no proof the alleged problems would harm Papa John's results and that the company's public statements on its culture were "immaterial puffery" and too general to support a securities fraud claim.
Investors accused the national chain of "misleadingly" touting company culture, despite executives enabling a "bro" atmosphere and sexually harassing employees. The rise of the #MeToo movement, investors alleged, made it "likely that their wrongdoing would come to light and harm the company's reputation."
The lawsuit claimed the Louisville-based company inflated its share price over a nearly five-year period by concealing problems. When accusations of workplace issues came to light in 2018, according to the lawsuit, the price fell and shareholders experienced losses.
On Wednesday, Wood dismissed the lawsuit with prejudice, which means it cannot be brought to court again. It had already been amended twice, Reuters reported.
Schnatter, who was named in the lawsuit along with two other Papa John's executives, is no stranger to controversy. He resigned as chairman and was stripped of his role as the brand's spokesman after admitting to using the N-word during a conference call in 2018, one year after he stepped down as chief executive officer in 2017 after saying the National Football League should have done more to stop its players from protesting police brutality and racism. Schnatter said the protests were hurting his business.
Steve Mintz, a lawyer for Schnatter and the accused executives, told Reuters they were "pleased with the court's decision" which "affirms that securities fraud pleadings require more than unconfirmed press reports about a company's culture."
_____
Source: Equities News