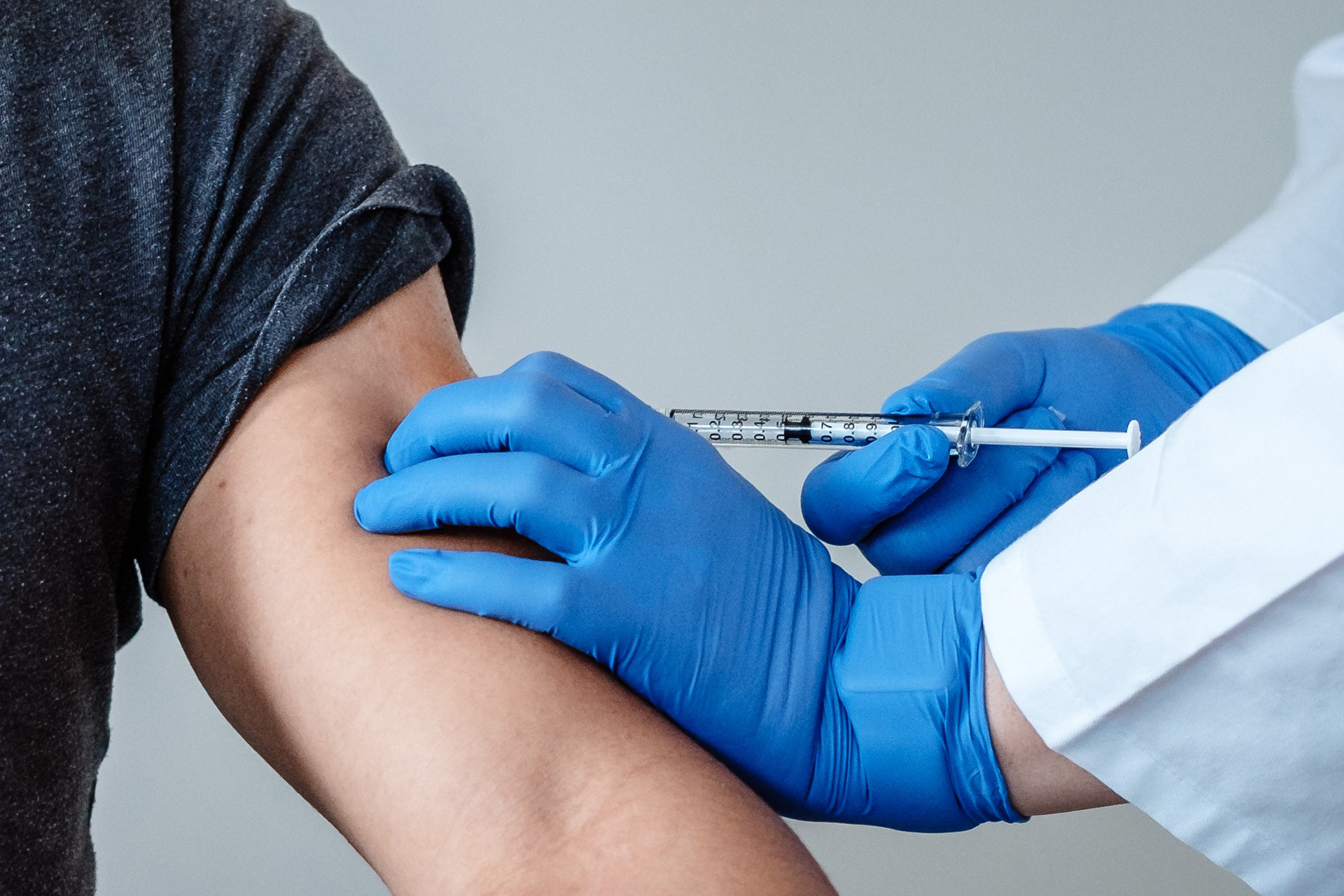 Image: First patient dosed in clinical trial with Pfizer-BioNTech vaccine, April 23, 2020. Source: BioNTech
The U.S. Food and Drug Administration is developing a quick review process of COVID-19 booster shots, tests and drugs in an effort to respond to new variants of the virus.
On Thursday, the agency's acting commissioner, Dr. Janet Woodcock, said the agency is creating guidelines to address tweaks to authorized treatments and vaccines as needed, as well as looking for areas of regulatory flexibility.
"If variants emerge that the vaccines have poor efficacy against, we will need to go through these quickly," Dr. Woodcock said to reporters on a call. "With current vaccines, we feel that, against any variants we have seen we have a fair amount of confidence they will provide good protection," she continued, but cautioned, "We must prepare for all eventualities. The situation could change, and it could change pretty rapidly."
Existing vaccines, tests and treatments still work well, Dr. Woodcock emphasized, but the FDA is "getting prepared" for a time when they may not. Should mutations emerge that require booster shots or changes to vaccines, she said the FDA will waive its clinical trial requirement needed for emergency use authorization or approval.
"We do not believe there will be the need to start at square one with any of these products—we recognize we are in a pandemic and we need to arm health care providers with the most appropriate tools to fight this pandemic on the frontlines. We do not want to create obstacles to getting these tools to the frontlines," Dr. Woodcock said.
The FDA aims to propose written guidelines in two to three weeks.
After new data showed vaccines currently on the market may not be as effective in guarding against strains found in the United Kingdom, Brazil and South Africa, vaccine makers such as Moderna Inc (Nasdaq: MRNA) and Pfizer Inc (NYSE: PFE) said they are either pursuing booster shots or a new vaccination.
Dr. Woodcock said the FDA is "working with drug developers to accelerate "the evaluation of new antibodies that could be effective against mutations."
According to the Centers for Disease Control and Prevention, as of Friday, there are at least 618 cases of the variants from the U.K., Brazil and South Africa across 33 states.
British Vaccine Deployment Minister Nadhim Zahawi put the global number of coronavirus variants at 4,000.
_____
Source: Equities News