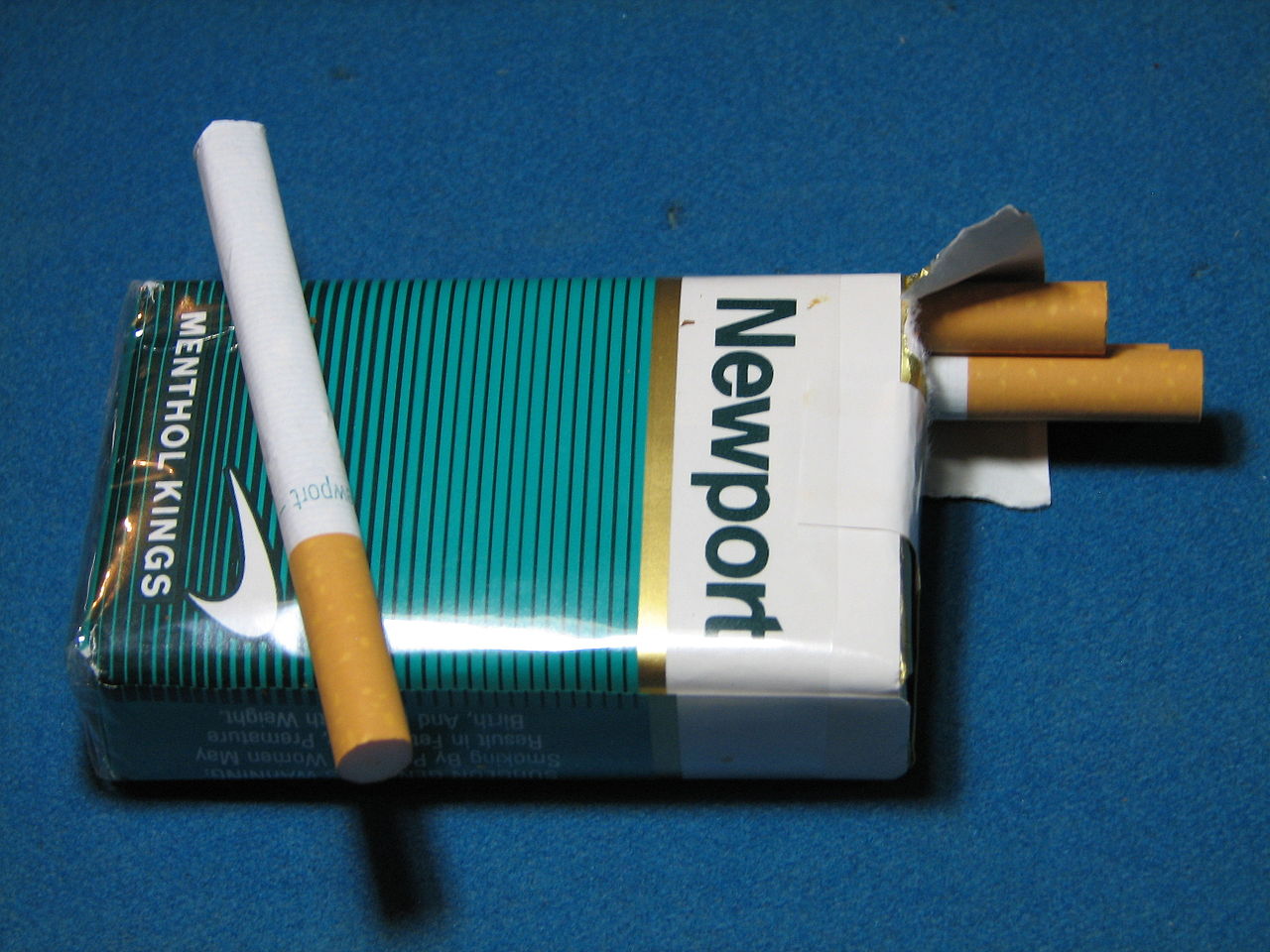 Image source: Officer, CC BY-SA 3.0, via Wikimedia Commons
In an effort to curb smoking rates, the US Food and Drug Administration (FDA) announced Thursday it plans to eventually institute a ban on menthol tobacco cigarettes and flavored cigars.
In a press release announcing its decision, the FDA said the move is "based on clear science and evidence establishing the addictiveness and harm of these products and builds on important, previous actions that banned other flavored cigarettes in 2009."
In a statement, acting FDA commissioner Dr. Janet Woodcock said, "With these actions, the FDA will help significantly reduce youth initiation, increase the chances of smoking cessation among current smokers and address health disparities experienced by communities of color, low-income populations and LGBTQ+ individuals, all of whom are far more likely to use these tobacco products."
According to the FDA, menthol cigarettes have been disproportionately used by youth, people of color and low-income communities. The vast majority of Black smokers favor menthol cigarette brands and Black men have the highest rates of lung cancer in the US.
The FDA said it has strong evidence that enacting a menthol ban will help people quit, as it masks unpleasant flavors and harshness of tobacco products which can make it easier to start and keep using.
The news release cited a study that suggests banning menthol cigarettes would lead to an additional 923,000 smokers quitting, including 230,000 Black Americans in the first 13 to 17 months after a ban goes into effect.
According to The Associated Press, the FDA hopes to issue a proposal within the next year banning menthol, though it may be years before a ban takes effect.
The decision was prompted by a court-imposed deadline from a 2013 case that sought to push the FDA to take action on menthol-flavored smoking products. According to CNBC, the agency had until Thursday to comply with that order.
Since about a third of all cigarettes sold in the US are menthol, the ban would deal a huge blow to tobacco companies and will likely face legal challenges from the industry, according to CNBC.
A spokesperson for Altria Group Inc (NYSE: MO), the maker of Marlboro cigarettes, said "criminalizing menthol" would have "serious unintended consequences."
"We share the common goal of moving adult smokers from cigarettes to potentially less harmful alternatives, but prohibition does not work," the company said in a statement to CNBC.
British American Tobacco plc's (NYSE: BTI) R.J.Reynolds, which makes Newport, the best-selling menthol cigarette, said it will fight the FDA's efforts.
Over the years, the FDA has made several attempts to get rid of menthol but has faced continual pushback from Big Tobacco, members of Congress and competing political interests in the Trump and Obama administrations.
Health and Human Services Secretary Xavier Becerra said Thursday's move reflects the Biden administration's "commitment to improve the health of all Americans and to tackle health disparities in our most marginalized communities."
"Tobacco-related death and disease must become a part of America's past," he said. "These public health measures will save lives."
NBC News noted that the FDA stopped short of including menthol-flavored electronic cigarettes in its proposed ban.
Mitch Zeller, the director of the FDA's Center for Tobacco Products, noted that if the proposed rules are implemented, the agency's enforcement would only apply to manufacturers, distributors and retailers, according to Fox News. The FDA, he said, "cannot and will not" enforce against individual consumer possession.
_____
Source: Equities News