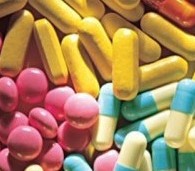 Shares of specialty drug manufacturer Supernus Pharmaceuticals Inc. (SUPN) gapped ahead this morning after the Food and Drug Administration gave marketing approval for Oxtellar XR, Supernus' once-daily epilepsy drug for patients six to 17 years of age. In order to treat patients younger than 6, Supernus has indicated that further research is required. The company expects to launch Oxtellar XR in the first quarter of 2013.
The new drug is an extended-release formulation of oxcarbazepine and indicated as an adjunct in the treatment of partial seizures in the specified patient population.
The Rockville, Maryland-based company just went public in May and floundered around the mid-$5 level until it received tentative FDA approval for generic epilepsy drug, Trokendi XR, and optimism for Oxtellar XR reaching the market caused a near tripling in share value in June and July. A market launch of Trokendi XR has been postponed until the third quarter of 2013.
Other drugs in Supernus include new therapeutics for ADHD, or attention deficit hyperactivity disorder, and depression.
Shares gapped upward to $14.90 at the opening bell, but have slipped back to be trading in the red, down by one penny, at $12.96 halfway through the trading day.
DISCLOSURE: The views and opinions expressed in this article are those of the authors, and do not represent the views of equities.com. Readers should not consider statements made by the author as formal recommendations and should consult their financial advisor before making any investment decisions. To read our full disclosure, please go to: http://www.equities.com/disclaimer