​Farming for Value in Crop Nutrients
MoneyShow Follow |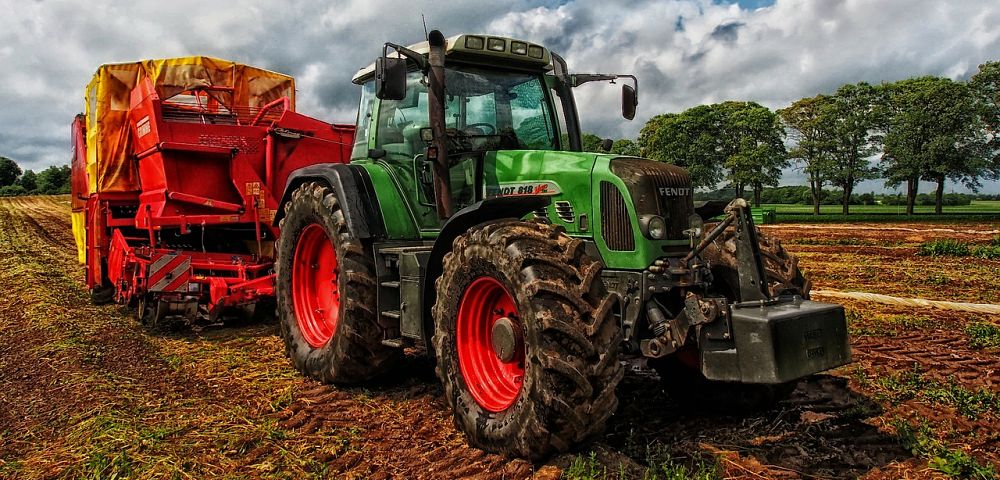 Crop nutrients might not have the sizzle of tech or healthcare, but value investor Jason Clark sees growth potential in select companies in the sector. Here are the latest picks from the contributing editor to The Prudent Speculator.
Canadian crop input and service provider Nutrien (NTR) (NTR) watched its shares jump after announcing in its Q1 financial release that it was increasing its full-year earnings guidance and that it saw business improvements in potash and nitrogen.
NTR's Q1 top and bottom-line results fell short of consensus analyst expectations. Nutrien reported adjusted EPS of $0.16 on revenue of $3.70 billion (versus expectation of $0.19 and $3.76 billion).
And looking at earnings, Nutrien's full-year 2018 guidance was raised to $2.20 to $2.60 in diluted EPS from continuing operations, up from $2.10 to $2.60 previously.
Like with our other agriculture focused companies, we continue to believe that the long-term opportunity is abundant as the global population swells, further increasing demand and reducing arable land, and as more folks in emerging and frontier countries move into the middle class (which often is linked to a higher protein diet, which requires more grain).
In the near term, we see Nutrien benefiting from higher potash pricing and from up to $500 million in annual synergy savings from the Agrium/Potash Corp merger of equals by year-end 2019. NTR shares yield 3.3%, and our target price has been bumped up to $66.
Shares of Mosaic (MOS) (MOS) went the other way, falling after the crop nutrient concern reported Q1 financials that included adjusted EPS that came in well below analyst expectations. The company delivered top-line results that exceeded forecasts and bumped its full-year expectations.
During the period, higher potash and phosphate prices were partially offset by lower volumes due to a delayed start to the U.S. growing season and weather-related rail issues in transporting potash from Canadian mines.
The company said that it is now expecting full-year 2018 adjusted EPS of between $1.20 and $1.60. This range is up from the $1.00 to $1.50 that management had guided to in mid-February.
Despite a tough 2017, highly cyclical Mosaic shares are up a bit in 2018. We are still long-term fans and think in the near term that it is difficult to ignore the improving undercurrents of the phosphate and potash markets.
Mosaic is also benefitting from a solid Brazilian agriculture market. Further, we continue to believe that the company will be a major long-term beneficiary of the global agricultural story. Our target price is $45.
Jason Clark is contributing editor to The Prudent Speculator.
Subscribe to The Prudent Speculator here…
About MoneyShow.com: Founded in 1981, MoneyShow is a privately held financial media company headquartered in Sarasota, Florida. As a global network of investing and trading education, MoneyShow presents an extensive agenda of live and online events that attract over 75,000 investors, traders and financial advisors around the world.
DISCLOSURE: The views and opinions expressed in this article are those of the authors, and do not represent the views of equities.com. Readers should not consider statements made by the author as formal recommendations and should consult their financial advisor before making any investment decisions. To read our full disclosure, please go to: http://www.equities.com/disclaimer
Companies