Factors That Can Impact These Various Investments That You Might Not Have Thought About
Tommy Wyher Follow |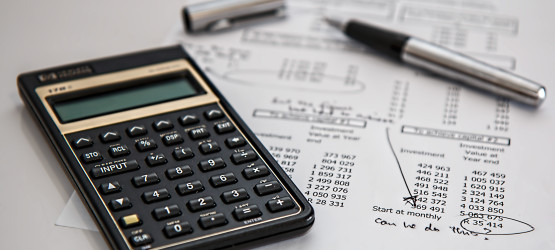 The world of investing can be extremely complex as many people do not understand how certain decisions and conflicts can impact a market significantly. In international industries something like a shortage of something like salmon or tuna can cause seafood stocks to plummet. Climate changes can account for changes in value of investments as well. Do not underestimate outside factors impacting your investments so it is important to be aware of what could be influencing your investment. The following are factors that can impact investment value that you might not have thought about.
Investment Property
Investment properties can have a variety of factors that impact the value of the property. The housing market is usually stable but in other countries it can fluctuate immensely. A country going to a socialist or communist form of government can actually take your investment from you. This would be along the lines of redistributing wealth and foreigners losing rights to property in another country. Neighbors can even impact the value of an investment property as an unkempt house can drive all of the other homes on the block down in terms of value. Do not let neighbors drive your property value down and opt for an HOA which can penalize those homeowners that do not take care of their property adequately.
Investing In Commodities
Investing in commodities can be impacts by discoveries all over the world. If investing in something that is diamond related the Russian discovery of diamond mines in their country could have impacted your investment immensely. Other investments include that of oil which can fluctuate immensely with one country impacting prices. Conflict in the middle east can drive oil prices up quite quickly leaving the rest of the world looking for alternative sources of fuel. Iran having sanctions lifted flooded the market with oil that they were not able to sell. This drove prices down with many countries appealing to Iran to slow their output of oil which was subsequently ignored.
Forex Markets
The Forex markets can be impacted by what certain politicians say or do. Obviously a local mayor of a small town is not going to have a huge impact but a prime minister or president of a country can have a massive impact. Even personal issues with the leader can impact the markets whether a scandal was exposed or the leader is in poor health. This does not mean that one action will have negative impacts all across the board though. The currency of a company can fall in terms of value against other countries while thriving against various others. The Forex market can and will be impacted by what world leaders do and say so keep this in mind!
The Stock Market
The stock market in some industries can be immensely volatile with even social media blunders impacting stock prices. The perfect example is that of Tesla which lost nearly a billion dollars this past quarter. While there have been issues like that of not being able to fulfill orders Elon Musk made a personal error. Musk called a man that rescued children trapped in a cave a pedophile although he should have been called a hero. This fragile ego had investors wondering whether Musk was stable enough to run such a large company. An ego like this can impact improvements as the CEO taking criticism causes him to lash out.


Another example of media and news impacting the market is that of Amazon. Donald Trump wanted to impose certain taxes on the ecommerce giant which caused shares to drop. While Amazon is still a great investment it can have investors a bit weary especially if the US president makes it a personal mission. Facebook leaking user data caused stocks to drop but eventually recovered due to the fact that quarterly earnings for the social media giant usually surpass expectations.
As you can see there are plenty of factors that can impact investments outside of the regular dealings in business. Take this into account when investing as you should know what is impacting your invested earnings!
DISCLOSURE: The views and opinions expressed in this article are those of the authors, and do not represent the views of equities.com. Readers should not consider statements made by the author as formal recommendations and should consult their financial advisor before making any investment decisions. To read our full disclosure, please go to: http://www.equities.com/disclaimer