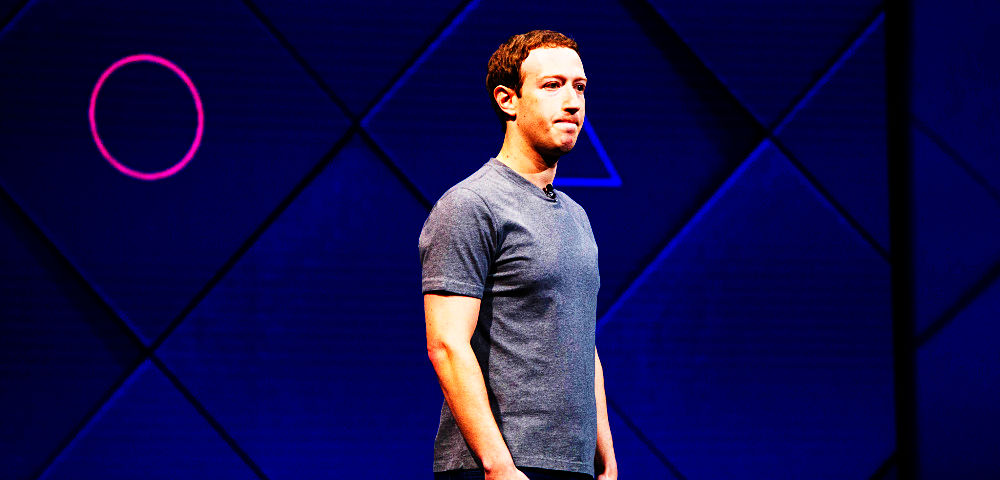 Image via Anthony Quintano/Flickr CC

There's a great scene at 1:43 in the movie Social Network when Eduardo Saverin, played by Andrew Garfield, comes in and throws Mark Zuckerberg's laptop to the ground and says to Mark, "You set me up … you better lawyer up because I'm not coming back for 30%, I'm coming back for everything!" Flash forward and most everyone feels they have been "set up" by Facebook (FB) and many think the federal government should come back for "everything." This is substantial precedence for the government to take action.
Flashback to 1913 when AT&T (T) in the Kingsbury Agreement was forced by the federal government under the anti-trust laws to stop its progress by not allowing AT&T to buy any more of the thousands of small telephone companies. Nearly two decades later, we saw the birth of the FCC-Federal Communications Commission in 1934, and now in nearly a century of regulation, the FCC has altered the force and landscape of telecommunications, internet, wireless and more. The latest "net-neutrality" is an example of protection for an industry, which has long-fought any form of regulation. Whether Facebook is not just a social network but a utility is similar to the regulations posed by many monopolies, such as gas, water, electricity, telephone, cable and so many others is now up for discussion by the government. Utilities are generally defined something that everyone must-have and regulated by government agencies including the FTC-Federal Trade Commission investigation announced.
If there is one key take away, it is that companies who are perceived to be utilities or monopolies are indeed monopolies, whether you think so or not legally. IBM (IBM) never really thought of themselves as a monopoly, but the government did. IBM signed many consent decrees (1903, 1952), which Thomas J. Watson, Jr and Senior had many fights over and kept them from acquiring key patents, which limited their ability in the development of new and advanced computer systems. Many think Facebook should be censored and face a consent decree for their rampant and persistence loss of customer data, presentation of fake news and advertising. The more insidious issue is that Facebook was not really breached because they opened the door and invited anyone in to take it. This means there could be thousands of other companies who have your data but not wanting to go public.
The NPR story "'Cow Clicker' Developer: Facebook's Response To Complaints Is Too Late" where Ian Bogost was able to scrap data of 200,000 users' pics, friends, gender and most importantly, what they "liked", is just one of the known examples of the "cow got away" with your life. The Cambridge Analytic story just reinforces the ability for anyone to get invited to discover your personal data.
Originally, the concept of The Facebook was designed to "draw you in" so your whole life lives on Facebook. Today, the privilege of living that life on Facebook is for Mark to make tens of billions from that and share all your data with everyone else. Now it is time for Mark to face the music, spending millions on legal fees and agree to a consent decree. In the meantime, advertisers will realize that they were duped as well and that "likes" don't count.
Bottom Line – It is time for social media networks to develop independent compliance auditing and regulations like those found in accounting, fintech and others to ensure consumer privacy, predatory practices and content presentation and distribution.
By Evan Kirstel @evankirstel