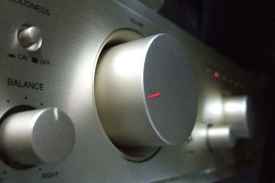 The market is getting rough. Large-cap companies with big international exposure are feeling the weight of the ultra-strong dollar. A few high-profile names are being sold on huge volume, resulting from big earnings misses. There is no reason to be a hero today–expect more selling in the short term. Watch the volume on your current portfolio holdings and the companies you would like to purchase on pullbacks. Avoid the high-volume sell-off names because they are bound to go lower.
I am not throwing in the towel on this bull market. Remember we had a very similar start to the stock market last year. Ignore all the "sky is falling" noise that is bound to fill the air waves. Yes, the easy money has been made in the stock market, now you need to be in the right names. It is even more than just being in the right sectors. Judging on what I am seeing, the smaller-cap companies that earn most of their money domestically look ready to move higher.
I have some dry powder and expect to use some of it shortly to buy into companies that rank out highest on Magnet®. This wash out will reveal which companies are in the strongest hands. The companies I'll be interested in will trade lower on significantly lower volume. The real market leaders will resist this wave of selling altogether. It is time to be very selective. Use stop losses, and do not argue with the market. It can get very expensive.
LONGS – Lannett Company, Inc. (LCI), Tower Semiconductor Ltd. (TSEM), Planar Systems Inc. (PLNR), Cohu, Inc. (COHU)
By Jordan Kimmel, Chief Investment Officer at Investview, Inc. (INVU).
DISCLOSURE: The views and opinions expressed in this article are those of the authors, and do not represent the views of equities.com. Readers should not consider statements made by the author as formal recommendations and should consult their financial advisor before making any investment decisions. To read our full disclosure, please go to: http://www.equities.com/disclaimer