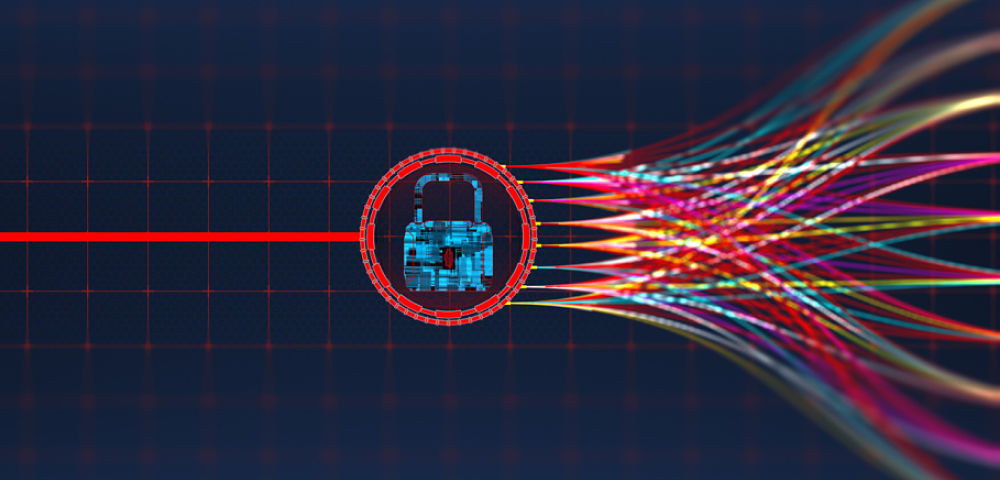 As with many new innovations early in the cycle, despite its massive potential, blockchain technology still faces its share of skeptics today. Then again, there were a lot of people that didn't think the internet had much merit in its early days, either, and there are likely still some that think social media is just a fad. Certainly, healthy skepticism can be a virtue when differentiating opportunity from hype, and perhaps a good way of looking at that potential is to follow the money and the breadth of applications being explored with blockchain—the decentralized ledger platform made most famous thus far as the transactional record-keeping technology for Bitcoin.
While blockchain and cryptocurrencies may erroneously be used interchangeably, the fact is that cryptocurrencies are nothing without blockchain, but the reverse is untrue. In fact, digital currencies like Bitcoin, while attractive uses for blockchain, are only scratching the surface for the way the technology can revolutionize the way the world uses, shares and protects information.
Thanks to investments ranging from startups like eXeBlock Technology Corp. (XBLK:CNX) to tech behemoths like Alphabet's (GOOGL) Google, the landscape is rich with growth and opportunities.
Investment Lends a Lot of Validation

To the point of following the money, Comcast (CMCSA) told CoinDesk this month that its venture arm is leading a $3.3 million seed investment in blockchain software startup Blockdaemon. Last year, Comcast started the "Blockchain Insights Platform," a consortium including the likes of media giants Disney (DIS), Altice (ATUS), NBCUniversal and Cox Communications (COX), for the purpose of using blockchain to more precisely target ads to customers without sharing sensitive data.
In January, IBM (IBM) and Boldstart Ventures invested in blockchain accelerator mState. Speaking of Big Blue, who is well-known to be getting deep in the weeds with blockchain initiatives, Datametrex AI Ltd (DM:CA) said on Monday that its Graph Blockchain Ltd., a JV with Bitnine Global, penned a deal to develop a large scale graph database and blockchain solution prototype in partnership with IBM for KB Life Insurance Co, Ltd., a unit of Seoul-based KB Financial Group (KB).
Iconic camera maker Kodak (KODK) jumped into the blockchain space in January to solve problems with protecting photograph ownership. Exchange-traded funds (ETF) are popping up covering companies involved with the fast-evolving technology. Amazon (AMZN) recently partnered with tech consulting company Luxoft (LXFT) and five Luxoft peers to offer blockchain solutions run on Amazon Web Services. Nasdaq (NDAQ) in November disclosed it's using blockchain as the scaffolding to build an electronic shareholder voting system for the South African capital markets.
The list goes on and on with major outfits making a move into blockchain for one purpose or another. You can even use a Google search to learn that the Alphabet unit ranks second in investing in blockchain investments, coming in ahead of Citigroup (C), Goldman Sachs (GS) and Overstock.com (OSTK).
As noted on the website of eXeBlock, blockchain applications are already abound worldwide. Companies are using blockchain – or developing new blockchain solutions – for gold trading, money wiring, creating digital trails for diamonds, property and land record keeping, interbank transactions, syndicated loans, U.S. Treasury repos, airline miles and more.
Venture capital poured into cryptocurrency startups last year to the tune of more than $1 billion, according to PitchBook. It's this innovation and investment that underscore projections such as Markets and Markets calling for a stunning 61.5% compound annual growth for the blockchain technology market to reach $2.3 billion by 2021.
DApps: The eXeBlock Way

Led by founder Jonathan Baha'i, a man internationally recognized as a successful blockchain pioneer, the team of seasoned blockchain and business vets at eXeBlock are first-movers in the space, developing what are dubbed "DApps," a word short for "decentralized applications" built on blockchain technology.
As a visionary, Baha'i has been way ahead of the curve, founding Peerplays in 2016, which is the world's first eSports tournament and wagering platform built exclusively on blockchain. The global system overcomes shortcomings of all legacy eSports and gambling technology, increasing speeds and flexibility with greater security than ever before. Moreover, there is no "house" to compete with; every player in the network is playing directly against another user somewhere else in the world.
To think of Peerplays for only gaming use is an understatement. The platform has been designed to share revenues generated from all activities carried out with the Peerplays blockchain network. This is particularly important for eXeBlock, as the company recently received 940,000 Peerplays tokens (PPY) as part of a development agreement with the Peerplays Blockchain Standards Association. As part of the agreement eXeBlock will develop four DApps on the Peerplays blockchain, collecting a transaction fee on a per use basis.
DApps are the part of the next generation of technology backstopped by the power of blockchain. Because of blockchain, each DApp operates under open-source license, paving the way for DApps to be open for innovation without restrictions of copyright or patent. The decentralized approach ensures that the end user/customer constantly provides feedback and contributes to on-going DApp development and improvements, a streamlined model compared to today's feedback methods.
At the same time, eXeBlock can still capitalize from DApps and keep them continuously upgraded with nominal expense to the company. The key is in adoption, as the more people that use DApps, the more recurring revenue eXeBlock generates. In addition to its "per use" revenue stream, the company also intends to launch white label DApps for use by organizations and corporations.
50/50 Labs and Freedom Ledger

eXeBlock has several DApps in its pipeline and has first focused its resources – including part of the $6.2 million raised via non-brokered private placement in Q4 2017 – to build-out DApps called 50/50 Labs and Freedom Ledger.
50/50 Labs is pointed towards organizations and corporations as a white label solution for 50/50 draws, including the 1.8 million non-profits and charities located in Canada, the United States and United Kingdom alone, not to mention community leagues, professional sports and other associations the utilize 50/50 drawings. Able to service many clients at once, users simply plug their database and lottery details in the 50/50 Labs DApp, which facilitates efficient, low-cost, multi-jurisdiction fundraising.
The initial build-out of the DApp is complete and the 50/50 Labs DApp is now active on TestNet where it is accumulating user feedback for optimization, with the full launch expected in the coming weeks. Once the test phase is completed, the code will be released publicly on the Peerplays blockchain network, with a marketing push directed at charities planned to coincide with the launch.
Ultimately, this will signify eXeBlock's entry into the revenue-generating stage of its business. Organizations will be able to create 50/50 Labs draws free of charge, but with each ticket sold a portion of the transaction value will go back to the Peerplays network and in turn, back to holders of Peerplays tokens. As a holder of 940,000 PPY tokens, usage of the 50/50 Labs DApp has considerable implications in branding and building value for eXeBlock.
Freedom Ledger, branded as "digital currency trading reinvented," is consumer facing for individuals without cryptocurrency accounts. The blockchain-based DApp is designed to enable consumers with a traditional currency account to utilize various DApps and will be marketed to DApp developers worldwide. What's important to recognize is that Freedom Ledger (an appropriate name when considering what it really does) is not a cryptocurrency custodian, but rather the vehicle to automatically swap from one blockchain to another while keeping all blockchain tokens and cryptocurrencies secure.
Coming Around Quickly: More Workers, More DApps, Better Sales

eXeBlock is not sitting idly by and waiting to capitalize and monetize what could be the most significant technological change this generation will experience. Management says it is "aggressively" pursuing a personnel plan to build a critical mass of blockchain talent. For this agenda, the company is expanding its development team in Debert, Nova Scotia and has contract with an international outfit that has added 15 more developers working on eXeBlock's DApps.
Moreover, the administrative, sales and marketing teams are being expanded for a new location in Halifax, Nova Scotia. From there, these individuals will maintain customer relations and build new ones, while also serving as a liaison to investors, the financial sector, community groups and governments.
For a company that only came public last quarter, eXeBlock is executing at lightning speed. This speaks volumes about the quality of management and the technological savvy of the entire team. A look at the exploding industry suggests that a first mover is in the catbird's seat, a spot held by eXeBlock that it appears completely unwilling to relinquish as it pioneers decentralized applications.
---
In the interest of full disclosure, we call the reader's attention to the fact that Equities.com, Inc. is compensated by the companies profiled in the Spotlight Companies section. The purpose of these profiles is to provide awareness of these companies to investors in the micro, small-cap and growth equity community and should not in any way be considered as a recommendation to buy, sell or hold these securities. Equities.com is not a registered broker dealer, investment advisor, financial analyst, investment banker or other investment professional. We are a publisher of original and third party news and information. All profiles are based on information that is available to the public. The information contained herein should not be considered to be complete and is not guaranteed by Equities.com to be free from misstatement or errors. The views expressed are our own and not intended to be the basis for any investment decision. Readers are reminded to do their own due diligence when researching any companies mentioned on this website. Always bear in mind that investing in early-stage companies is risky and you are encouraged to only invest an amount that you can afford to lose completely without any change in your lifestyle. Equities has been compensated with cash, common shares and/or warrants for market awareness services provided.