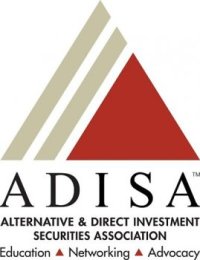 The market for alternative investments continues to gain traction among investors, providing valuable asset classes and vehicles to help them create a truly diversified portfolio. But given that the economic landscape and regulatory environment constantly changes, the burden on the professionals in this industry to stay up to date on the latest news, best practices, and techniques becomes tremendously rigorous.
In that sense, the Alternative and Direct Investment Securities Association (ADISA) serves a critical need for the market. ADISA is a leading trade organization that helps securities industry professionals who are active in offering, managing and distributing private and public direct investments. The association connects members directly to key industry experts through intimate forums and leading edge conferences and trade shows providing timely trends and education. It was founded in 2003 and has more than 4,000 members who are key decision makers that represent more than 30,000 professionals throughout the nation.
ADISA will be hosting its 2015 Spring Symposium on March 22-24, 2015 at the Hyatt Regency New Orleans. Equities.com had the opportunity to catch up with John Harrison, Executive Director and Chief Executive Officer of ADISA, and ADISA President Tom Voekler of Kaplan Voekler Cunningham & Frank, to discuss the association's evolution and rebranding, as well as the major issues being covered at this year's event.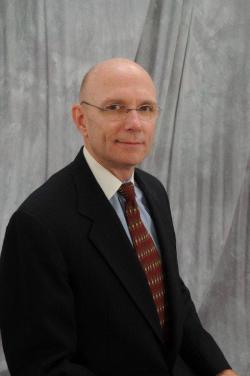 John Harrison, Executive Director and Chief Executive Officer of ADISA
EQ: What is ADISA and its mission?
Harrison: ADISA is a newly named organization that has been around for a while. Our role is to bring together the originators of alternative investments, their sales chain and those who help that process along. So we have the sponsors of alternative investments, the broker/dealers, the RIAs and the reps, who get those products to the marketplace. Then we have the affiliates who are the attorneys, the due diligence folks, other suppliers to the group who help make it all possible. And we get all those groups together to host events.
We also advocate on their behalf to legislators and regulatory agencies. In addition, we get them educated by means of over 150 educational sessions a year. Many, if not most of them are qualified for continuing education, and we also pursue in depth articles for our publication, the Alternative Investment Quarterly magazine, which highlights features and advancements in the industry. So that's our mission: networking, education and advocacy for the non-trading alternative investments space.
EQ: As you mentioned, in September ADISA changed its name from REISA. That's the second time since the founding in 2003 that the association has changed its name to better reflect its members and the people they serve. Can you talk about that evolution and growth, and the decision to broaden what you do to a wider community?
Harrison: The name change itself reflected a reality. The reality was that we went from TICA, which was theTenant-in-Common Association, years ago into REISA, the Real Estate Investment Securities Association, broadening its membership base to include non-traded REITs and other real estate related alternative products. Then from there, we had already morphed into a place that handled all types of alternative investment, primarily non-traded, direct investments such as REITs, BDC's, life settlements, to you name it. The whole gamut.
We had already expanded into that and it was obvious that it was limiting to just call ourselves the Real Estate Investment Securities Association, because we were doing much more than that. So it wasn't a strategic move to say, "Ah! Let's change our name and then go chase a new market." The new market had already come to us, and we wanted to change our name to reflect that, and open it up to even more folks within that broad spectrum. Our membership is approximately 4,000. It's on an anniversary date, so on any given day, the number changes. We've been growing at about 16% a year.
Voekler: Prior to the name change, we had been trying to broaden some of the representatives and sponsor groups that were there. That was at the request of our distribution side–the broker/dealers and the advisers that attended. They really didn't want to only focus on real estate-centric products, and so we were faced with a need of our constituency. At the same time as we were expanding that through the conferences, we had definitely done a lot more in oil and gas, and education at our conferences last year. It came to a point where the name no longer held up to what we were providing, so we felt a need to change the name. I think there will always be a fundamental tenant to the real estate products, but there is a lot of corollaries with other types of food groups that we can all learn from. We all are dealing with the same regulatory burden, same legislative burdens, and it's really the same distribution channels that are going to investors. It just makes sense to have everybody talking and going forward as an industry.
EQ: One of the benefits of becoming an ADISA member is access to these wonderful events that you have. Later this month, you have the Spring Symposium taking place in New Orleans. What can attendees and members expect to see at this year's event?
Harrison: Our Spring Symposium is six months from our annual meeting. One of the reasons we run it is because six months from where we have the annual check in, which is a "must attend" for everybody in the industry, there are sufficient developments to warrant everyone getting updated again. That's really the purpose, writ large, of the actual meeting.
Now, we differentiate it in a couple of ways. This time, we are drilling down on three or four topics particularly for RIAs and broker/dealers, so they can get education around several issues. And those topics that we have several sessions on are the 1031 exchanges, which are still pretty hot, and the new 15-02 rule, which was just posted will actually be in effect in April 2016.
The third element is really the broadness of several other topics that are covered from the REITs, BDCs, oil and gas has several drill downs, we have PPMs, and drill downs for those who are interested in that space. We have interval funds that are being talked about as well. It's a wide array, in addition to the several topics we've chosen to drill down and explore deeply.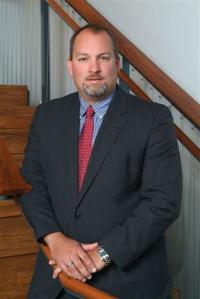 ADISA President Tom Voekler of Kaplan Voekler Cunningham & Frank
EQ: What are some pertinent topics that this year's symposium will address?
Voekler: We'll cover the normal regulatory and legislative updates. I think what's exciting about some of these topics that need to be addressed is the recent movement on the JOBS Act, specifically with regard to Reg A+. There was a SEC open meeting recently, in which they discussed the idea of pre-emption of the states, and basically there was still full support at the SEC to go forward with that. Where we see Reg A+ serving as an intermediary between our Reg D private placement sponsors and our public sponsors, Reg A would be somewhere in the middle of another mix for our distribution partners to go out and raise money.
So we'll be discussing that. There's also a JOBS Act update. One of the things that we've tried really hard to do with the legislative and regulatory committee is to not just do a regular update of "Here's what's going on in your world with the regulators and the legislatures." We really tried to weave it into all of our panels, and have an industry expert on many different panels giving a legal and regulatory update. So that's going to be a little change, which would be great for this conference.
There is a large focus on 1031 issues, given the importance of Delaware statutory trusts (DST) in fundraising right now. Obviously, we're spending a lot of time on proper structure, and making sure everybody is well educated on all the nuances of a 1031 transaction.
Other than that, we have specific panels on crowdfunding and equipment leasing, oil and gas, non-trading REITs, and making sure that we're hitting all the constituent food groups that are now under the broader ADISA brand.
There's a very deep focus on due diligence and best practices, and then there is going to be a pretty interesting panel on FINRA notice 15-02, and the way that it's going to be set up in a Family Feud-like format with some of the more well-known due diligence officers participating. Hopefully we'll be having some fun with a very difficult topic for the industry, with 15-02 being the customer account statement rule that's going to affect many of the non-trade agreements going forward.
EQ: You mentioned crowdfunding earlier and some of the other topics that deal with how the market has changed in terms of technology, and what people can do now. There is the Technology Blowout 2015, the "I Didn't Know You Could Do That" presentation, which is a pretty funny name, and another on the effective ways of using LinkedIn to market. Can you talk about that and how ADISA helps its members to know effective techniques as well?
Voekler: I think as an organization we have a very, very deep conference planning committee. Our conference planning is not just a couple members, we have about 40-plus members. Each of which has a say in what panels could be presented, what ideas are relevant, and they really come from all sides of our membership, whether it's sponsors, affiliates, or on the distribution side.
So, we get some pretty innovative ideas for what it is that they think constituents want to hear. We get some of these great panels, and I think we then take one step further in making sure that the panels themselves are populated with divergent groups. Because with any of these, you have the early adopters who we all can learn from as an industry. But you also have the early adopters that will help you avoid some of the pitfalls they may have had.
But we will also include the legal and regulatory aspect of some of these, and warn people about how far you could take it and whether there will be problems down the line if you do not follow the correct path. So it's really helping the membership, all pulling on the oars together, figuring out how to use new technology and new avenues. But then making sure that we as an industry don't have any pitfalls or any problems from a legal or regulatory side.
EQ: These conferences are a great way for your members to learn about some of the regulatory and legislative issues that are going on. But ADISA itself is also a very powerful advocate group that pushes for the recognition of the changes that need to be made on the legislative and regulatory front. Do a lot of those conversations start at these types of events?
Voekler: They really do. It's interesting how sometimes we're not aware of problems until people discuss them, even if it's in a brief passing on a panel, and somebody says, "I think I heard you say…" and it grows from there. Maybe somebody has experienced a problem or somebody has tried to do something innovative and has experienced an issue that the current framework doesn't allow. A specific issue that somebody may have an innovative solution to, and then as an industry group, we have committees, we have the board, and we have a lot of people that put a lot of volunteer time into listening to what people are interested in, or have problems with. We really try to go out and put the right people in touch. Whether it's a white paper, or answering a comment letter. We try to shed light on some of these issues as an industry and figure out a solution.
EQ: Are there any final takeaways or anything that you want to share with our readers?
Harrison: If they take a look at the program, and what they're looking for in the non-traded alternative space isn't there, they need to call me right away. I think we've got something for everyone, and particularly, great drill down education for BDs and RIAs.
Voekler: I think we're really excited about this being in New Orleans. It's kind of our first venture toward the east of the country. I think that they'll show that ADISA is representing a lot of geographic diversity in our sponsorship. This used to be more of a West Coast, Orange County type of crowd and our numbers are on track to equal or beat last year's numbers. I think it's pretty exciting to show how this industry is growing everywhere.
DISCLOSURE: The views and opinions expressed in this article are those of the authors, and do not represent the views of equities.com. Readers should not consider statements made by the author as formal recommendations and should consult their financial advisor before making any investment decisions. To read our full disclosure, please go to: http://www.equities.com/disclaimer