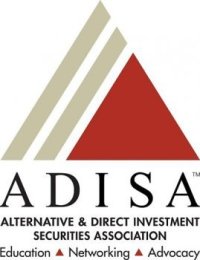 Since 2003, the Alternative & Direct Investment Securities Association (ADISA) has been a leading trade organization that works to maintain the integrity and reputation of the industry by promoting high ethical standards and providing essential education. Specifically, ADISA serves professionals in the alternative investment and securities industries who are active in offering, managing and distributing private and public direct investments.
One of the primary ways they accomplish this is through leading conferences and trade shows, such as their ADISA 2015 Annual Conference & Tradeshow at the Cosmopolitan of Las Vegas this October. Equities.com recently had the opportunity to speak with John Harrison, Executive Director and Chief Executive Officer of ADISA, to discuss the company's networking and advocacy within the industry, the focus on interactive panels at this year's event, and much more.
EQ: I know a lot of our readers are already aware of ADISA and the work you folks do, but for anyone who is unfamiliar, how would you define ADISA and your mission?
Harrison: Our mission, as I see it, is to educate everyone in the space and get actual issuers of alternative investment offerings in the same area as their distribution chain. I think that is really what the mission is, in a nutshell.
EQ: At one point, ADISA was known as REISA. What prompted the change?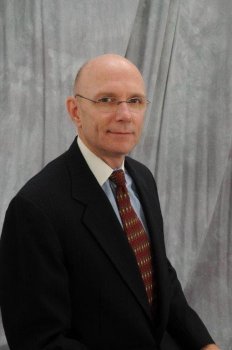 Harrison: Basically, we outgrew the old name, which was centered on real estate. There's nothing wrong with that product, but we've been reaching far beyond just the non-traded REIT market into all sorts of non-traded alternatives, like BDCs, oil and gas, private placement, MLPs – I could go on bombarding you with acronyms, but I think the real crux of it is that we needed to have the name reflect who we are. Also, we needed to have the name reflect who we want to be, and that means representing this industry to the industry itself – as well as to outsiders – and the name fit the bill perfectly.
I was amazed – we were expecting reaction to the name change to be good, but it turned out to be great. There's been no resistance whatsoever. I've never been in an organization where there was a name change, or any kind of change, where there wasn't resistance, so the response has been very much appreciated.
EQ: What would you say is the focus of ADISA's work today?
Harrison: We have three main things we focus on – networking, knowledge, and advocacy, and we deliver those through three vehicles. The first is to create great events that provide networking opportunities and timely information to all players in the industry. Through publication, we deliver educational pieces with our association magazine, the Alternative Investment Quarterly, white papers, and newsletters. Additionally, our website is a great resource for educational material. With advocacy, we spend time and resources promoting the industry. We represent the non-traded alternative space in Washington on important issues. Right now, there are a couple of burning issues out there that we're involved in.
EQ: One such event is of course coming up soon, and it's the main reason for this interview: The ADISA 2015 Annual Conference and Trade Show. How does this year's trade show and conference differ from those of past years?
Harrison: I would say that we're again concentrating on three things: quality, quality and quality. We are constantly evolving with our industry to deliver the highest quality events for attendees. Every year, we get to tighten the screws a little bit more, and this year is no different.
I came from the scientific and trade industry events space, and we're moving in the direction of creating a truly vetted conference, where each session is not a commercial thing, with people buying their way onto the podium. That's not us at all. In fact, only a fraction of our sponsors are involved in the technical program itself. They consider the exhibit part to be where they meet the customer, or where they meet their supply chain.
When we look at the program itself, it is an honest program – it's vetted by competitors, and it's vetted by a committee that decides who is qualified to be involved. All of the topics, and all of the sessions are highly organized and highly thought through.
EQ: I've read that this year, the conference is going to focus a lot more on interactive lectures and workshops. Is that correct?
Harrison: That's right. This year, more than 20% of our sessions are innovative, in that they are either interactive lecture, or they're some kind of workshop. We even have a film producer in one session. It's not a traditional talking-head kind of conference. We believe interactivity is valuable for advanced level work and certain topics. A panel discussion isn't appropriate for everything – that's not how many people learn. I think that's what I'm most proud of – we keep moving in that direction, and eventually we'll probably have 50% speakers and 50% interactive panels. We experiment with the best way to get the information out there.
EQ: I see your keynote speaker this year is Karl Rove. That is obviously a very high profile name. What are you hoping Rove will be able to bring to the conference this year?
Harrison: Years ago, during a campaign year we actually had Newt Gingrich, and that was quite informative for our group. I believe that many folks don't have access to those types of people, even though they are interested in what they have to say, because what happens in Washington affects everybody's business.
EQ: I'd imagine these Washington insiders definitely bring a fascinating and informative perspective, regardless of political ideology.
Harrison: That's right. We're not taking sides on particular politics when we're looking at the business community. Republicans and Democrats alike are more often than not interested in creating the best business environment. I've heard Karl Rove speak before, and I found what he had to say to be very interesting, informative and important.
EQ: You also have a number of other presenters from a surprisingly broad array of backgrounds. Can you tell us a little about those?
Harrison: We have three main speakers – one in the beginning of the conference, one in the middle and one in the end. Along with Rove, we have Mark Spitz in the lineup. Mark is very interesting, because after the Olympics experience, where he won seven gold medals, he went on to get a Series 7 License, become a stockbroker and go into real estate. He definitely has something to share. Our third is Peter Ricchiuti, who is a professor at Tulane University, an economist and a standup comic, so he puts together an entertaining presentation that's also informative in regards to overall economics.
EQ: Sounds like a great group who will be able to hold the attention of the audience while still offering insights on a variety of important topics. Is there anything else our readers should know about the conference?
Harrison: We'll have close to a thousand people there – it's the biggest event in the alternative investment space. We're nearly at capacity with hotel space, so if you're interested in being involved in the conference, it's important to get in touch with us soon.
EQ: Where can people go to find out more information on this year's conference?
Harrison: They can go to our website www.ADISA.org and learn everything they need to know, and they can register here. If anyone still has questions, there are phone numbers listed as well. Our general number is 866-353-8422. The only other thing that I want to say is that we have a golf outing that happens very early Monday morning, and the conference starts on Monday afternoon. The proceeds from that go to our foundation, which supports scholarships in our field at various colleges.
DISCLOSURE: The views and opinions expressed in this article are those of the authors, and do not represent the views of equities.com. Readers should not consider statements made by the author as formal recommendations and should consult their financial advisor before making any investment decisions. To read our full disclosure, please go to: http://www.equities.com/disclaimer