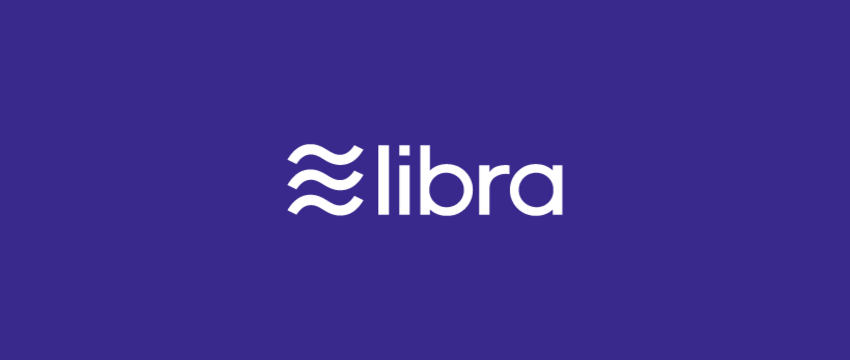 All images courtesy of the Libra Association Facebook page
Facebook FB has officially thrown its hat into the cryptocurrency market. Libra is the name of the stablecoin proposed by the social media giant today in a 100-page white paper. Here is what you need to know.
The purpose of Libra
Libra will be available for Messenger and WhatsApp users around the world, and anyone who downloads the (yet-to-launch) app. Zuckerberg's intention is to give financial services to the 1.7 billion people around the world who are either underbanked or unbanked. The company believes that their massive global userbase can be used to deploy cryptocurrency for the greater good.
Moreover, Libra will also target the large remittance market, which is plagued by high fees and legacy banks with a stranglehold on this financial transaction that essentially steals money from the hands of needy migrants and their families. In addition, the currency will also be for e-commerce, where companies could integrate Libra as a payment option.
Expect innovative merchants like Walmart to offer incentives for customers to use Libra to bring in wallet users as Facebook will certainly be rewarding merchants in the early going. Probably some time in late 2020, you might see Libra integrated at checkout similar to Square.
In short, users will be trade in their local currency for Libra – the name comes from the French prefix for free and the Roman currency – and vice versa. If you do give Libra back, then those tokens are destroyed meaning that there is always 100% of Libra in circulation collateralized with real world fiat and assets.
Is it a cryptocurrency?
The company is calling Libra, a new global currency run on blockchain technology. However, the currency is not decentralized, which will make many Bitcoin purists and cryptocurrency enthusiasts bristle. Libra will instead be run by an association called, The Libra Association, which I detail below.
Under the hood, the coin itself is going to resemble a souped-up Paypal comprised of three components: a blockchain, a reserve-backed currency "pegged" (technically it is not pegged because Libra maintains its own value) to a basket of ban deposits and government securities – digital wallets will be locally regulated in each country – and a new programming language called Move.
Move will be open source and Facebook has designed its own language to keep bugs out. Companies have been hush-hush about what they types of apps and tools they are building on the blockchain.
The blockchain can handle 1000 transactions per second employing, whereas bitcoin can handle 15. The blockchain is permission, meaning that only special actors can make changes and control the blockchain. The upside to this is scalability and speed, and the downside is security and censorship. Facebook did say that they hope to eventually move the blockchain to a permissionless system at some point. This feat has yet to be pulled off in cryptocurrency, but Facebook might have tricks up its sleeve to pull it off. Time will tell.
Also, transactions will not be free, but will require a small commission like Ethereum, which will hopefully ward off spammers. Overall, many of the same consensus issues present in Ethereum seem like they will arise in Libra, but, again, Zuckerberger and an army of programmers may be able to change the game.
The project is wildly ambitious, but if this is actually a "blockchain" is up for debate and if Libra is even a cryptocurrency is also questionable. The technical paper shows data is not grouped in blocks and they are irrelevant to transaction history and used only to drive consensus.
Libra will be denoted by three wavy horizontal lines and this unicode character ? – like how the dollar is represented by $.
Membership group
To oversee Libra, Facebook rounded up a Knight's of the Round Table to be the founding members of their Libra Association, a non-for profit overseeing the development of the token, its governance on the blockchain and the real-world assets in use.
These 28 founding members, who each paid $10 million, will be validated node operators with one vote as well as a portion of the dividends from interest earned by Libra. These members have all been given investment tokens Here are those members broken down by industry:
Payments: Mastercard, PayPal, PayU (Naspers' fintech arm), Stripe, Visa
Technology and marketplaces: Booking Holdings, eBay, Facebook/Calibra, Farfetch, Lyft, Mercado Pago, Spotify AB, Uber Technologies, Inc.
Telecommunications: Iliad, Vodafone Group
Blockchain: Anchorage, Bison Trails, Coinbase, Inc., Xapo Holdings Limited
Venture Capital: Andreessen Horowitz, Breakthrough Initiatives, Ribbit Capital, Thrive Capital, Union Square Ventures
Nonprofit and multilateral organizations, and academic institutions: Creative Destruction Lab, Kiva, Mercy Corps, Women's World Banking
The Libra Association will be run out of Switzerland and Facebook is looking to reach 100 members by launch, which is expected to be in early 2020. The board members from each company provide a level of decentralization that protects against Facebook or any other player hijacking Libra for its own gain.
"We welcome public inquiry and accountability. We are committed to a dialogue with regulators and policymakers. We share policymakers' interest in the ongoing stability of national currencies," the whitepaper reads.
Conclusion
If Facebook can succeed, they will have a global coin already in people's hands networked to a frictionless e-commerce pipeline spanning the globe. So, best case scenario, the company just minted the most ready-to-use cryptocurrency for a mainstream audience.
"Success will mean that a person working abroad has a fast and simple way to send money to family back home, and a college student can pay their rent as easily as they can buy a coffee" Facebook writes in its Libra documentation.
All of this will certainly boost ad spending on Facebook, but if people are going to trust Facebook and Calibra with their data is unclear. The company has a track record of bonehead moves and duplicity under its belt, all of which is very recent. A user has the option to not link their Calibra wallet to their Facebook page, but if they use the social media friends list to search someone out, then the two data sets will apparently merge. Users could also store Libra in another, possibly more secure wallet from another company.
A likely scenario could be less success in the domestic world where consumers have a lot of embedded banking options, but greater success in developing countries. The latter would still be a huge win and a lot of Libra transactions.