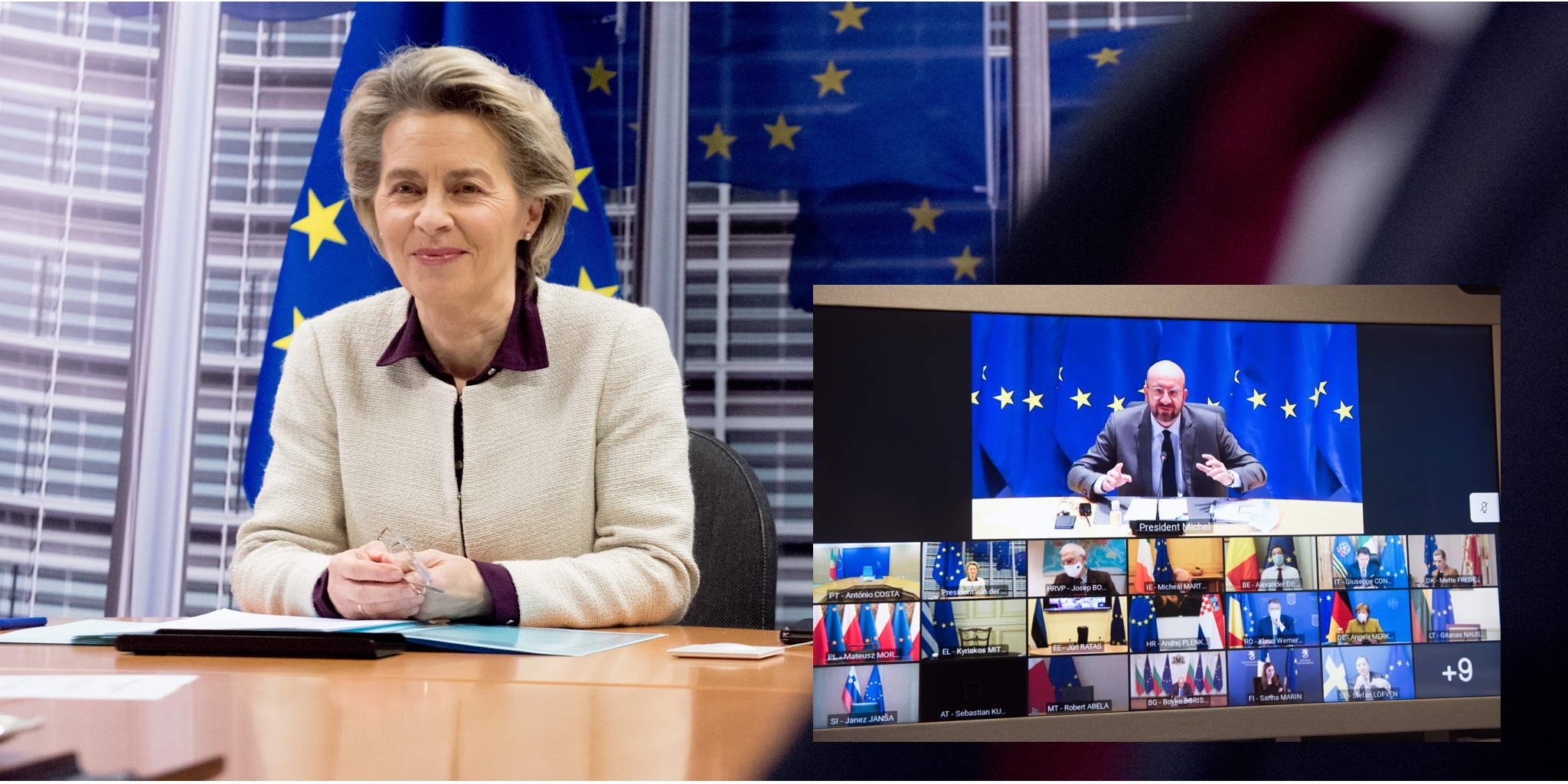 Image: European Commission President Ursula von der Leyen on videoconference with EU leaders, Jan. 21, 2020. Source: Twitter @vonderleyen.
The European Union (EU) said non-essential travel is "strongly discouraged" within its member states and across borders, while announcing further measures to help fight a growing COVID-19 infection rate.
While European leaders agreed to keep their borders open, the bloc is becoming increasingly concerned about a new coronavirus variant – one that is more contagious than the previous strain – that has emerged in recent weeks.
Areas where the virus is circulating at a very high level will be known as "dark red" regions within the EU, and travelers from those locations will now be required to take a coronavirus test prior to departure and undergo quarantine upon arrival at their destination.
European Commission President Ursula von der Leyen said in a statement, "Indeed across Europe, the health situation remains very serious. And yes, there is reason for hope because of the vaccines. But, there is also strong reason for concern with the new variants we are observing. We must therefore remain focused, and we must remain determined in our response."
Over 400,000 people in Europe have died from virus-related complications since the onset of the pandemic. Some EU nations have already strengthened restrictions, including stricter curfews and more stringent mask-wearing requirements in public places, the Associated Press reported.
Since the EU doesn't anticipate vaccines to be ready for mass distribution before April, leaders are searching for efficient ways to curb the spread of the new variant.
During Thursday's video conference, von der Leyen stressed the importance of keeping borders open to ensure goods and essential workers can cross smoothly while the EU continues introducing measures "that keep us all safe."
During the height of the first wave in March 2020, several nations panicked and unilaterally closed off borders, sparking travel and economic chaos.
"It is absolutely important to keep the Single Market functioning," von der Leyen said.
_____
Source: Equities News