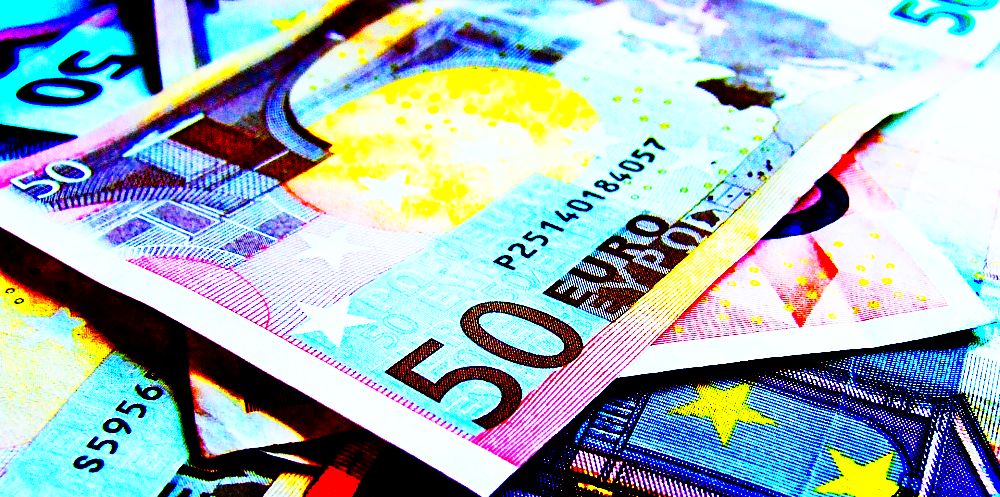 EUR/USD stopped rallying heavily by Tuesday Jan 23, but is still near its 3-year highs and is watching calmly for the upcoming European Central Bank meeting scheduled for this Thursday.
The ECB is not going to change its monetary policy or express any far-reaching views on the future economic outlook. Any hot statements are expected in March, with the Eurozone economy allowing the regulator to make the next step by September or October.
The markets are discussing the essence of the QE, not the time line it would come to an end. Those who are talking are actually walking twice into the same water, as the sustainable European economy makes them think the system is stable by itself and can do without the ECB and its quantitative easing. In fact, this is untrue, as both inflation and consumer demand is growing thanks to the ECB and its financial stimulus. This being said, the QE cut from EUR 60B to 30B is not a problem.
Many say that the ECB should not have started such a massive QE program, as the Eurozone economy could have done with some minor measures. However, nobody knows certainly how the things would have been if the ECB had not initiated this QE. All in all the European Central Bank is likely to stop the QE completely this September or October, and then the European economy will be able to do on its own.
To see how the EUR is doing, it could be a good idea to look at the H4 charts for EUR/USD and EUR/JPY.
Both mid-term and long-term trends are still ascending, the former having become more active with the channel resistance breakout. The price is now testing this breakout at around 1.2200. Consolidation around it may lead to a bounce towards the new resistance at 1.2560. Still, the important round figure of 1.2500 may influence the market. After the target levels have been achieved, both correction and even year-long trend reversal are possible.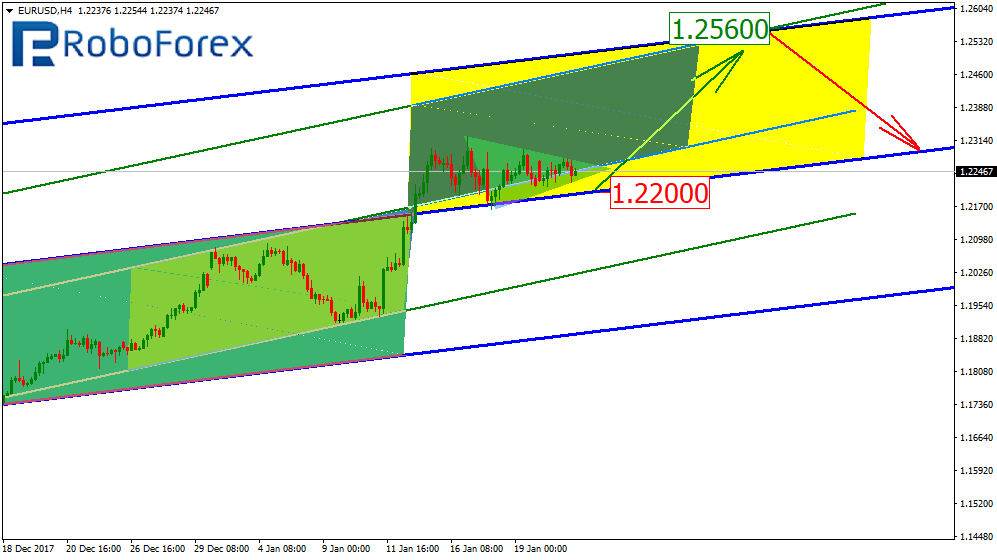 EUR/JPY on H4 is showing a steady uptrend, both mid-term and long-term, while, short-term wise, there is a consolidation micro channel, also headed upwards. The new target is the mid-term channel resistance at 137.60. Once this level has been achieved, a pullback towards the support at 134.20 may occur.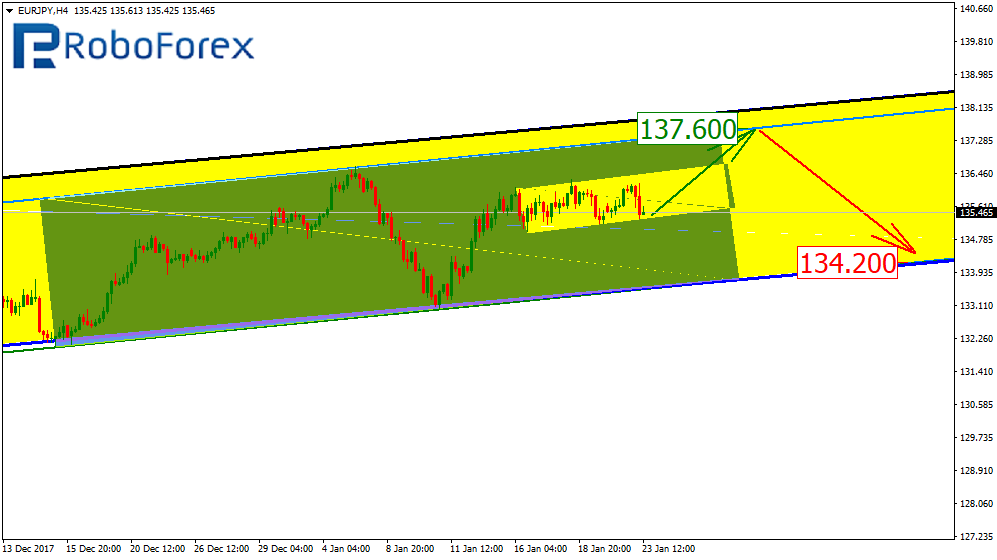 Author: Dmitriy Gurkovskiy, Chief Analyst at RoboForex
Attention!
Forecasts presented in this section only reflect the author's private opinion and should not be considered as guidance for trading. RoboForex bears no responsibility for trading results based on trading recommendations described in these analytical reviews.