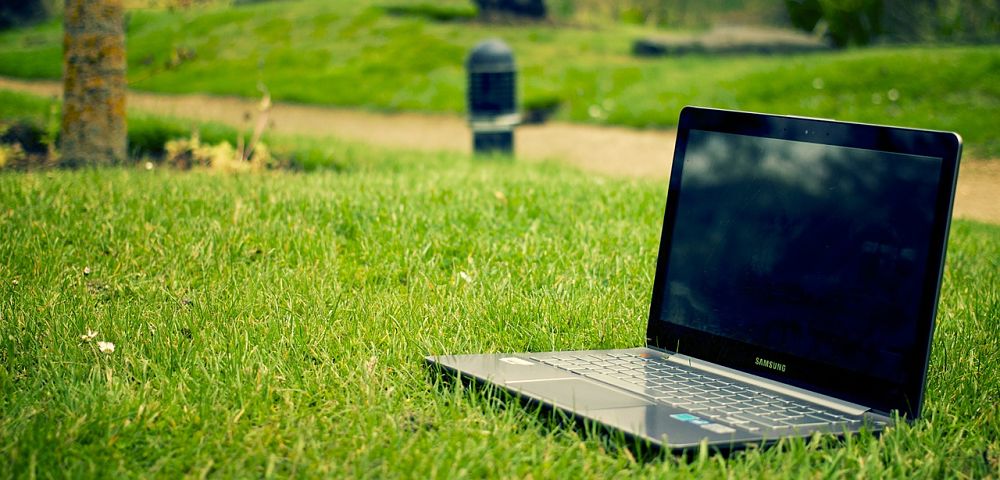 You decided you are finally ready to build your own website but not sure where to start? Don't worry about that! We went ahead and gathered the most useful points for website planning. This guide is meant to show you the overall process and give you valuable insights on what you should pay attention to.
Planning makes perfect
Why is it so important to plan? You would definitely want your website design requirements to be implemented perfectly. Additionally, you want it to be created in the shortest time possible with resources used at a 100% capacity. Therefore, it's important to put down what you want. Provide a plan of what you intend to achieve to the development team. Discuss it with them, the more details – the better the result. The planning will take some time. But, on the bright side, it will help avoid any misunderstandings and shorten the actual development time.
What are you building it for?
Before you start planning, decide on the purpose of the website. What do you want it to do? What do you want your customers to do? Think about your customers' needs and your corporate goals. Creating an informative site with a request to sign up for a mailing list will be totally different from an online store. The site should be appealing to the visitors or even be educating. If you want people to spend more time on it, you got to give them what they want to see.
The marketing driving force
The developers are only the building force for your website. They can create what you want but they can't tell you how it should be. Append your marketing team into planning. They are the ones who know your customers best. Thus, they can help you distinguish the requirements for the future UI of your website.
Consider planning in parts
Having a lot of detailed info is good, but a website is a flexible thing. Content will change over time, and adjusting all of it may turn into a big issue. It will help much if you start with an MVP. Create a product with essential features and then grow it. One day at a time. This approach will help you develop the idea faster and fit into the budget. Besides, you can see how things work over time and fine-tune your plan according to your findings. This way, you will develop your custom website.
Look at your competition
Unless you are highly experienced in this matter, it might be hard to imagine the end product right away. So, you can learn a thing or two from your competitors. See what they have done right or wrong and, perhaps, borrow some ideas. Look at the websites that you like and try to figure out what exactly is so appealing about them. Then, see how you can use it in your project. It will definitely help your team to see some examples of what you are looking for.
Choosing a domain name
Choosing a domain name might not be as easy as it seems. The domain has to reflect your business identity and be easy to remember. Don't make it too complicated. The shorter, the better, you don't want people to mistype it. You can get creative while choosing your name. At the moment, there are hundreds of TLDs (Top Level Domains) available for generic use. From .music to .ninja, from .company to .xxx. You can go for one that depicts what you are doing or one that sounds good.
Set up milestones
You want to receive updates from the UX team on a regular basis. First of all, to make sure you are on the same page. Secondly, to keep track of what's going on and the timeline. Organize a weekly demo to see the work that's done and discuss the process on the go. It's so much easier to adjust things while they are still in progress than when they are finished. Work with your designers to establish a stable process.
Choose the team wisely
This never gets old. Whether you are hiring specialists to become part of your regular team or outsourcing the job, you need to know who you are dealing with. The number of people working in development and design is so big that you can easily get lost. But it doesn't make everybody an expert. Feel free to ask for references, portfolios, and any previous projects. There are professional agencies that can help you set up everything you need. We sincerely hope that this article here, written by agentestudio, delineates all the crucial factors and helps you decide on what to primarily look for in your potential employees.
Team Diversity
Your team does not have to be very big but make sure you've got everyone needed for the job. A good design means nothing if the website doesn't function properly. The same way an amazingly functional website will be no good without proper content. Planning a website includes teamwork where everybody knows what their role is.
Choose a Content Management System (CMS)
Eventually, you will need to choose a CMS to run your website on. This is software where you will manage the content created for your site. Generally, it involved some templates that you will use for introducing your design. To choose a proper CMS and a template for your product, you should consider the following:
features available
stability
ease of use
your team's experience in using it
The templates can be preset or custom made depending on your needs and resources.
Take care of your content
You want to know what is going to be on your website. Your content is not just text and product descriptions. Everything present on the page, including videos, pictures, ads, FAQs, third-party content, etc. is your content. It's important to ensure you have everything needed for your visitors to enjoy your web page. You want to engage them in discovering what is there. But the quality matters as well. Create or obtain high-quality pictures, texts, and videos. They should be customized to meet the needs of your users.
Think about monitoring results
Before you launch your brand new website, think about how you will track the results. You don't only want to know how to plan a website design, you want to make it work. So, you will need tools for constant website analysis. This should be a continuous improvement process. You plan, implement, check how it works, and improve over and over again.
The final word
Whether you are building a small one-page website or a more complex one, all these stages will be of use. This website planning guide, of course, only includes the main points to refer to. The end process will contain many more details which will depend solely on your business. Nevertheless, to build a successful product, you need to understand what you are looking for. Write down your ideas, discuss them with the expert team and get down to work.