Equus Total Return: A Standout Selection In Business Development Space
PROSTOCKMARKETS Follow |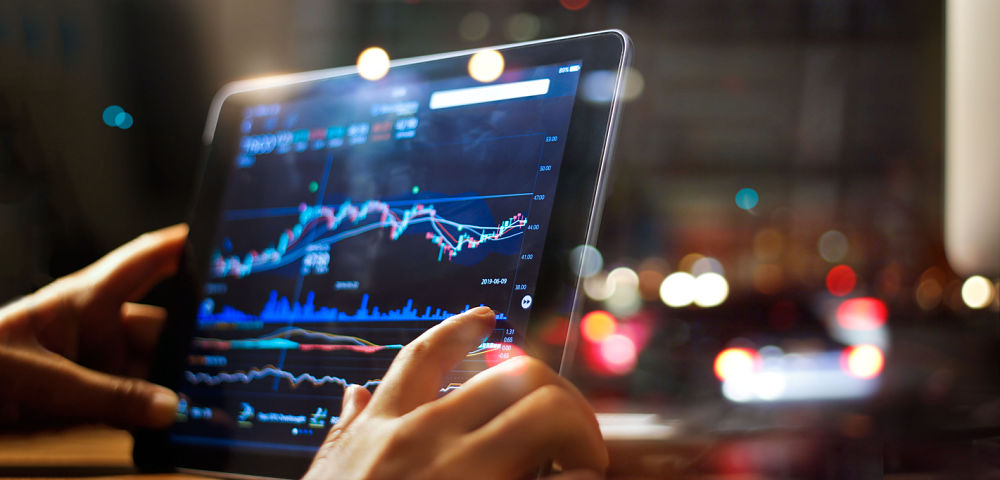 With stock valuations becoming more volatile every day, many investors are considering exposure to new asset sectors which have protective qualities. In this regard, business development companies have the potential to generate gains for investors in the quarters ahead.
A business development company (BDC) is a publicly-traded firm which makes investments in small- and medium-size companies to help generate growth during the critical stages of development. Most BDCs have characteristics which are similar to those found in closed-end funds.
Business development companies offer retail investors diversified access to privately held companies that would normally only be available to institutional investors and funds. To qualify as a business development company, a firm must elect to be governed by Section 54 of the Investment Company Act of 1940.
One important advantage that a BDC has over a venture capital fund is that BDCs can offer smaller investors better exposure and access to emerging growth companies. Equus Total Return, Inc. EQS has emerged as a leading name in the space as a well-diversified offering for long-term investors.
One reason BDCs have grown in popularity is that they provide protective asset positioning in uncertain market environments. BDCs offer permanent capital solutions for emerging growth companies by taking advantage of a wide variety of resources (i.e. debt, equity, and hybrid financial instruments). In essence, a BDC is a type of closed-end fund that makes investments in developing companies and in firms that are financially distressed. This creates some very interesting growth opportunities for investors seeking growth in an otherwise overvalued market environment.
Equus Total Return, Inc. is a business development company that trades as a closed-end fund on the NYSE. During the most recent quarter, Equus reported net assets of $46.6 million, which represents a gain of roughly $2.5 million since June 30, 2018. Net asset value per share increased to $3.45, up from $3.26 as of June 30, 2018. Comparative data is summarized below (in thousands, except per share amounts):
On an annualized basis, Equus' net asset value has increased by 10.93%. This increase has come as a result of operational improvements in the fund's core asset holdings. During the third quarter of 2018, the fair value of PalletOne, Inc. rose from $19.0 million to $20.5 million. This is a trend which has been visible over the last year, as significant increases in revenue and EBITDA have been generated by this company. PalletOne is one of the largest wooden pallet manufacturers in the United States, and Equus holds an 18.7% stake in the company.
Additional gains were generated by the quarterly performance of MVC Capital, Inc. Share prices in MVC have gained 1.58% over the last quarter, and Equus received 8,047 MVC shares as a dividend during this period. As of September 30, 2018, this led to a corresponding increase in the fair value of the holding (to $5.0 million from $4.85 million on June 30, 2018).
Even more impressive, market performances in the value of Equus Energy have contributed substantially to the fund's recent successes. Equus Energy was formed in 2011 as a wholly-owned subsidiary to be used as a platform for investment strategies tied to oil and gas enterprises. Equus Energy owns working interests derived from 142 producing and non-producing oil and gas wells, and the fund has benefited from recent gains in the underlying price of energy assets.
The working interests held by Equus range from a de minimus amount to 50% of the leasehold that includes these wells. These working interests include development rights of approximately 21,520 acres situated on 11 separate properties in Texas and Oklahoma. Included in this total are working interests in the Burnell and North Pettus Units of 7.5% and 2.5%, respectively.
Collectively, these positions total roughly 13,000 acres located in the Eagle Ford Shale development. The performance of these assets has helped improve the fair value of the Fund's holdings, and the value of Equus Energy rose to $10.5 million during the third quarter of 2018 (from $9.0 million previously). Improved economic prospects impacting Equus Energy mineral rights account for a significant portion of these gains, and broader trends within the market suggest that positive performances may continue in the quarters ahead.
Trade Commission-FREE with Tradier Brokerage
Business development companies offer exposure to debt and equity investments in companies which are predominantly private or are public with smaller capitalizations. Typically, these are assets that are difficult to access. BDCs distribute more than 90% of their profits to shareholders, and this generally equates to superior dividend yields.
In addition to this, investments in business development companies can help diversify investment portfolios with securities which offer returns that are significantly different when compared to stocks and bonds. As a leading player in the space, Equus Total Return, Inc. stands to gain and these positive trends may allow shareholders to benefit from the improved performances in these assets in the quarters ahead.
This article originally appeared on Dividend Investments, which aims to identify the best income stock opportunities in the market.

DISCLOSURE: The author has no position in any stock mentioned.

---
The views and opinions expressed in this article are those of the authors, and do not necessarily represent the views of equities.com. Readers should not consider statements made by the author as formal recommendations and should consult their financial advisor before making any investment decisions. To read our full disclosure, please go to: http://www.equities.com/disclaimer.
Market Movers
Sponsored Financial Content