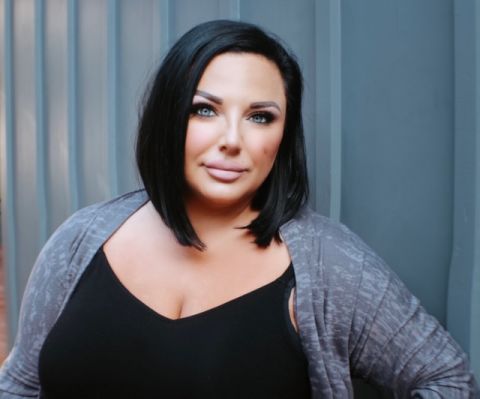 1) What inspired you to start REALHER? Explain your mission and your slogan, Makeup that Empowers?
REALHER was inspired by our daughters. My co-founder Bill Xiang and I both have young daughters whom inspired us to do something different in the beauty space. We both agree and feel it is our responsibility to help bring forth positive change in this world for women everywhere. Our mission which is our slogan, "Makeup that Empowers," is truly the heart of who we are. Every product is inscribed with powerful affirmations in hopes to inspire, encourage, and empower each individual who applies our product. Aside from our inspirational assortment, we are partners to many non-profits and are actively involved as a team to assist in our community, the nation, and the world.
2) How do your products differ from others in the marketplace today?
Our messaging, for one! We were truly the pioneer for bringing the message of empowerment to the beauty space. We are unique in this sense, but are also part of the movement to providing non-toxic formulations that are cruelty free.
3) Your brand is focused on female empowerment and other social causes, was that a founding principle ? Would you say your company is following ESG – environmental, social and governance factors?
Yes, this was absolutely a founding principle and we are definitely following ESG factors. As a brand, ESG is the core component of our business. We use metrics such as social engagement to track trends and develop products for which consumers are looking. When it comes to sustainability, we use limited amounts of packaging to remain environmentally conscious and use only biodegradable packing fill within our warehouse. We are working toward using components with less plastics if at all possible, for example, our paper eyeshadow palettes. This is something we are also constantly looking to improve overall. And when it comes to social, we are a team that is made up of 80% female members, as we believe corporations should match their customers. We practice equal pay and opportunity in our business and believe women have a strong place in STEM and corporate environments.
4) Explain your corporate social responsibility strategy? Do you support philanthropic causes or charities?
Our social responsibility strategy is featured pretty consistently through our social channels. We live in a time when these platforms enable us to have a voice, and an opportunity to tell stories in which we are able to connect with women and individuals everywhere. We feel a responsibility to our consumer and our retail partners to provide assets that deliver positivity and convey who we are, what we stand for and how we support other women. We have supported and continue to support several philanthropic causes and charities such as Beauty Bus based in LA; Wiseplace and Beauty As Giving here in Orange County; Girls Inc which is nationwide but we are currently working with the Orange County chapter; the LGBTQ center of Orange County; Grandma's House here in Orange County as well; and most recently we have teamed up with GEANCO. We are working on a special project with the GEANCO Foundation which is set to go LIVE this coming June. GEANCO is saving and transforming lives of women and young girls in Africa so please stay tuned as we are so thrilled about this partnership and how we can help make a difference with these beautiful individuals.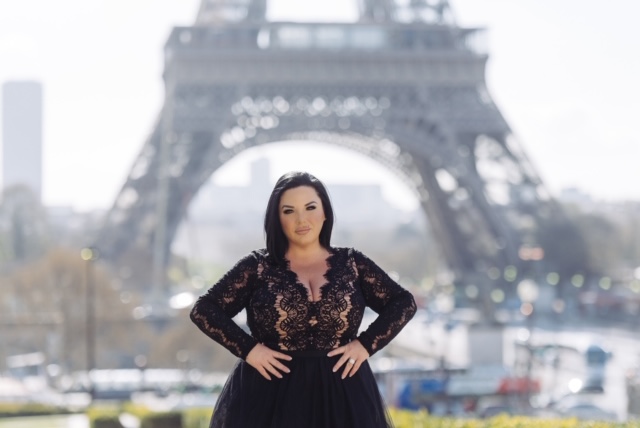 5) Who are REALHER's target customers?
Our target demographic for REALHER we have found has been women of ages 35-62. These women have been through different stages of life and embrace our mission of empowerment. Our sister brand, Love You First or "LYF," which is exclusive to Target, is for the tween and teen demographic. We launched it in February 2020, and this brand is a different assortment of products and made to appeal to those fun young ladies out there looking for colorful formulas, cute packaging and optimistic marketing that encourages these gals to love themselves starting at a young age.
6) Isn't the teen market a more difficult market?
Yes, this can be a more challenging market to captivate but I saw the opportunity, and most importantly the need. I remember those years during my adolescence, and they were hard to say the least. This has been another white space in the market for young girls and I believe the message for self-love and acceptance was crucial. We are constantly bombarded with beautiful images of social media mavens, celebrities, etc., and it is easy to compare ourselves to these women. I believe teaching our girls at a young age that they are powerful, smart, and beautiful is of the utmost importance, and how better to do so than to provide a product that they will have fun using, feel pretty and have a positive reminder that they are enough!
7) Do you have any strategic partnerships with other brands? Beyond Target, who are your retail partners and distributors?
We do participate in many brand collaborations on social media whether it be for sweepstakes and giveaways, content, story-telling or public relations. Recently we did a PR gifting program with Purlisse for International Women's Day. Our current retail partners are Neiman Marcus, Soft Surroundings, Macy's.com, Home Shopping Network, Target (LYF) and many more both domestically and internationally.
8) Where is the product available today?
We are currently sold in the US, Middle East, Australia and the UK. And we are in constant conversations with other international markets to help bring the message of empowerment to women around the globe. Today here in the US, you can shop our REALHER brand in-store at select Neiman Marcus locations, all Soft Surrounding Stores as well as online and in several boutique retailers. Love You First is exclusively available in over 250 select Target locations throughout the US and online.
9) Describe your background and what advice you would give other aspiring entrepreneurs, especially female founders?
I have been in the beauty industry since 2000. I was away at college in the Midwest when I started a part-time job at the Lancôme counter after classes and on weekends. It was there that I found my passion to be a part of transforming a woman's view of herself. It was always so rewarding to have someone sit in my chair who struggled to see her own beauty. I believed that adding a few products, giving a few tips to take home, and encouraging them to see what I saw was just the beginning of my journey those many years ago. My advice is to find your passion — the thing that brings you joy and makes you tick — write it down and start believing! Mindset is everything, I am a HUGE believer in manifesting your dreams. Hold onto that dream, never give up, and take steps every day toward achieving the overall goal. There will be setbacks but your positive attitude and that passion will get you through. Another secret of mine is NETWORKING! Get to know those around you that share similar goals and interests. Put yourself in their view, join groups, attend workshops, etc. Find those people that encourage you to dream!
10) Lastly, it's Women's History Month, can you highlight any female leaders of the past or present that have inspired you personally?
Coco Chanel, Rosa Parks, Oprah Winfrey, and Ruth Bader Ginsburg…the thread that runs through each of these ladies, past and present…THEY NEVER GAVE UP.
_____
Follow Silvia Davi on Instagram @Renaissance_Minds.
_____
Equities Contributor: Silvia Davi
Source: Equities News