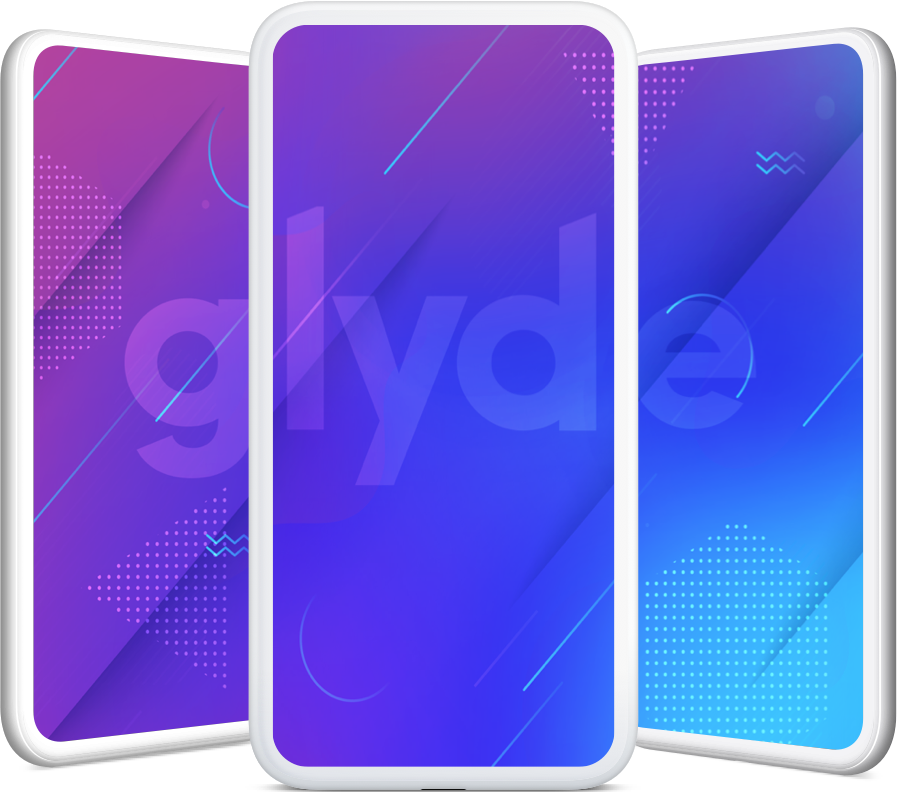 We are currently in a recession facing some of the highest unemployment rates our nation has witnessed. In light of COVID-19, is Glyde the answer for consumers in need of mobile phones during these trying times?
We're focused on saving consumers money — up to 80% when they buy a like-new phone from Glyde. And as belts tighten due to the expected downturn, our value proposition becomes even more relevant. The pre-owned phone market has been growing at about 10% annually compared to flat growth of new phones sales. We expect that trend to continue and perhaps even accelerate.
How does Glyde position and differentiate itself from companies such as Gazelle, Swappa and Uptrade?
Glyde.com is focused on transparency and quality. The biggest barrier to a consumer purchasing a used phone is perceived quality. Every seller has a different definition for excellent, good or fair conditions. And when those inconsistent definitions don't meet the expectations of the consumer, you have a problem. That's why we're starting off with a focus on selling what we call Premium Pre-Owned phones. These are used phones in the top 10 percentile in terms of functional and cosmetic quality. And that's just the first phase of our strategy. We're working on innovative offerings that will take transparency to the next level — something this industry has never seen before.
Any plans to expand the phone offerings beyond iPhones and Samsung?
Yes. The reality is it's not easy to find the highest quality phones in large volume. In the US market, high-quality used iPhones are most abundant and in-demand. But this is where our long-term plans come in. We're in the process of building a blockchain technology platform called TessaB that will power a new kind of open, peer-to-peer marketplace.
Within the TessaB ecosystem, any consumer will be able to
Download our app and run the same mobile diagnostic tests we use in our warehouses
Upload those test results to a blockchain registry or database
List that phone for sale on a marketplace where buyers can see the actual test results for that specific phone.
The sale will be facilitated by a smart contract, where the buyers run the same tests as the sellers to ensure they're getting the phone they were promised when it's received. If the IMEI number and test results don't match the data in the blockchain registry, the smart contract won't release the money to the seller. So not only can individuals even the playing field by running the same diagnostics tests industry players use, the smart contract ensures the buyer can't get ripped off by unscrupulous sellers exaggerating the quality of their phones. That's total transparency in an industry that's frankly not known for not being very transparent.
The company used to arrange the sale of other products such as video games. Why did you narrow focus to phones? Just a margin issue? Quality control?
Yes, videos games were a big part of the legacy business. We stopped selling them because they didn't fit into our vision for Glyde — creating a better way for people buy and sell mobile devices. Glyde.com is the eCommerce business of IGWT Block, the technology company developing a marketplace for secondhand mobiles on a blockchain.
Any plans to expand beyond phones?
Yes. We plan on expanding to tablets and wearables in the near future. And longer term, any product that is connected to the internet and can run apps is fair game.
Is the company able to disclose any metrics? How many phones have been purchased? How many have been traded-in? How many returns have there been?
I can say we're growing very fast. With 5 days left in March, transactions are up 496% and revenue is up 676% compared to our first full month operating since relaunching Glyde in September of 2019. But just selling phones is not our focus. Glyde is a test bed for the TessaB technology stack for IGWT Block. Once we prove its functionality, we will sell the technology to other industry players who can build on top of it. Just like Amazon is doing with Amazon Go for retailers.
Can you address some of the negative reviews about Glyde?
Absolutely. The vast majority of negative complaints come from before we relaunched the website last year. The site was owned by another company and although the team that was managing Glyde previously had done a great job for many years, resources were scarce before we took over, making it a challenge to operate the business. I will say our team is working very hard to create positive customer experiences, and we're already seeing the positive reviews stream in.
_____
Edward Kim is Managing Editor of Equities News
_____
Source: Equities News