---
---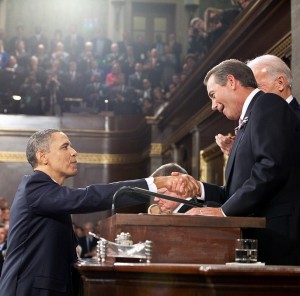 Even as a resolution to the national default nightmare on the way and Congress racing to raise the U.S. debt ceiling in time to avoid a default, stocks are still falling as investors shift focus onto the alarmingly sluggish economy. The U.S. House of Representatives passed the latest bill for significant spending cuts last night and the Senate is expected to approve the deal shortly some time today. However, the market still remains uncertain whether or not this will be enough to prevent a credit rating downgrade, and whether or not the major spending cuts could have a negative impact on the already fragile economic recovery effort. Healthcare stocks got hammered yesterday as provisions in the bill included significant cuts to Medicare. The U.S. Department of Commerce said today that income rose 0.1 percent in June, but showed salaries and wages actually fell and half of the increase actually came from government social programs like unemployment and Medicaid. Consumer spending also tightened up and fell 0.2 percent, the first drop in almost two years. Economists had expected consumer spending to actually increase 0.1 percent. The national household savings rate rose to 5.4 percent from 5.0 percent as consumers and investors grow increasingly worried of the economy entering another recession. Oil prices have also continued to sag, while precious metals like gold and silver push into new highs.
Major U.S. Stock Indices
DJIA: 12,006.40 (-1.04 percent)
S&P 500: 1,270.88 (-1.25 percent)
NASDAQ: 2,716.06 (-1.04 percent)
Russell 2000: 783.99 (-1.12 percent)
In other news:
Meredith Whitney, a Wall Street analyst who rose to fame during the financial crisis of 2008 for calling out banks like Citigroup (C) and others, says the economy could be headed for a double-dip recession. [CNBC]
Could gold be headed for $1,700 an ounce by Friday? If this week's jobs report is bad enough, maybe. [Marketwatch]
Who said consumer spending is falling? Certainly not automakers. Ford (F), GM (GM) and Chrysler posted stronger sales in July. [CNBC]
The U.S. may have avoided a default, but is a downgrade from S&P still pending? [Fortune]
As the economy slows and a debt deal is done, more eyes are falling back on Federal Reserve Chairman Ben Bernanke and the FOMC for the next round of stimulus. [Bloomberg]
Check back for more news.
DISCLOSURE: The views and opinions expressed in this article are those of the authors, and do not represent the views of equities.com. Readers should not consider statements made by the author as formal recommendations and should consult their financial advisor before making any investment decisions. To read our full disclosure, please go to: http://www.equities.com/disclaimer