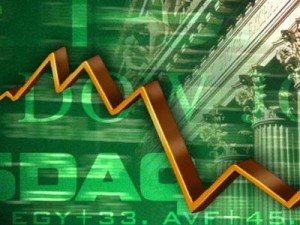 The three major stock indexes closed high today after vacillating over the course of trading on Wednesday. The Dow Jones industrial average rose by 7.41 points or 0.06% percent at 12,270.99. The Standard & Poor's 500 Index climbed 0.25points or 0.02 percent at 1,314.41. The Nasdaq Composite Index closed 16.73 points higher or 0.61 percent, at 2,761.52. Volume for all indexes was low.
Among notable changes today, JPMorgan Chase's (NYSE: JPM) released Q1 earnings exceeding expectation, but the baking leaders indicated a dividend increase shouldn't be expected in the near future, driving shares down 1% for the day.
First Majestic Silver Corp. (NYSE: AG) also had a big day today, climbing over 12 percent after falling yesterday
Additional new reports from the Fed's beige book report brought attention toward improvements in consumer spending, car sales and manufacturing. Some of the consumer spending increases are the result of the extremely high energy prices plaguing Americans this year.
Despite the retail news, the biggest winner for today was Graham Packaging Company Inc. (NYSE: GRM), up 32.97 percent for the day to $22.22 Top-rated stocks for Wednesday were Chipotle Mexican Grill (NYSE: CMG) which moved beyond it 282.10 buy point in morning trading, closing up 3 percent. IntraLinks Holdings (NYSE: IL) was among the few stocks today to exhibit high turnover and was up 2 percent.
Tomorrow is expected to be a big day for earnings as Google (NASDAQ: GOOG) and a few other major players in the tech sector release earnings reports.
DISCLOSURE: The views and opinions expressed in this article are those of the authors, and do not represent the views of equities.com. Readers should not consider statements made by the author as formal recommendations and should consult their financial advisor before making any investment decisions. To read our full disclosure, please go to: http://www.equities.com/disclaimer