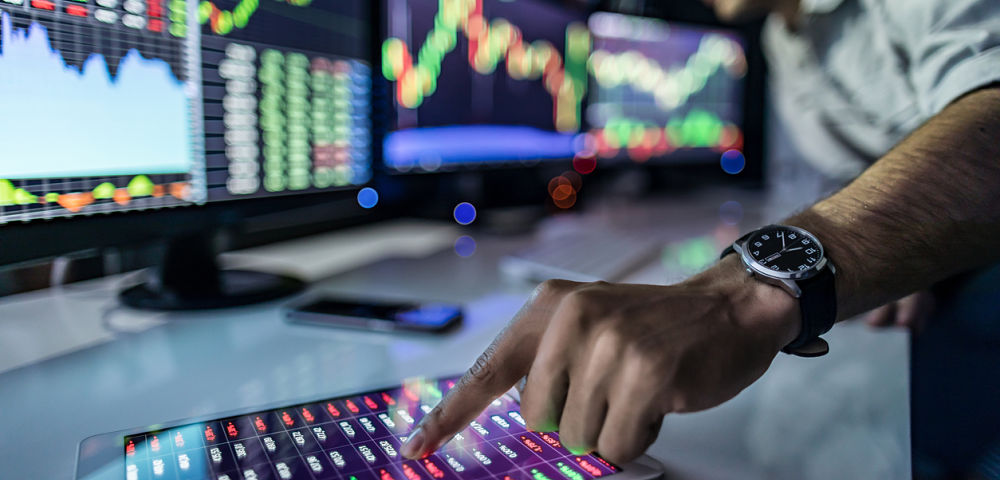 The annual Equities Leaders Summit is set to kick off this week on Dec. 5, 2018 in Miami, Florida. The exclusive three-day event is expected to be the largest gathering of buy-side heads of equity trading in the financial industry, tackling the most pertinent issues on the minds of institutional investors and traders. As of the pace of innovation continues to accelerate with new technologies and approaches, the market's transformation is one of the most exciting stories in today's modern economy.
Held at Trump National Doral Miami, the 2018 Equities Leaders Summit looks to be a one-stop-shop of sorts for financial professionals to get educated on and participate in discussions over topics such as gaining a technological edge with an optimal multi-asset desk of the future, meeting greater transparency requirements for MIFID II, adapting trading strategies toward block trading, applying artificial intelligence to boos performance, and embracing the latest ETF strategies to reap diversification benefits.
Equities.com caught up with Lucy Bradley, Conference Producer for the Equities Leaders Summit to find out how the event helps attendees to determine who can survive and thrive in this new trading landscape.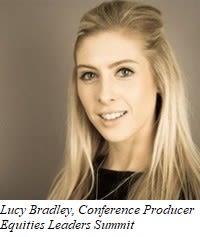 EQ: The Equities Leaders Summit is expected to be the largest gathering of major Buy Side Equity Traders, money managers and hedge funds. Now in its fourth year, what is the goal of this three-day event? What do you hope participants take away from their experience?
Bradley: We are delighted with the buy-side growth of the Equities Leaders Summit, which has become the largest annual meeting place for leaders across the full US equities market value chain. Our agenda hones down into the latest updates on the constant evolution of market structure and technological innovation, all aimed at giving our buy side delegates the competitive edge in equity trading.
By meeting key regulators, buy side, sell side, trading platforms and technology partners, we hope that attendees leave with fresh takeaways and connections that help them maximize the performance of their trading desk.
EQ: There have been many major innovations injected into the equities market in recent years, transforming the landscape almost entirely in a very short period. The pace of technological advancement seems to be accelerating too. Which particular trends have you seen the industry really embrace as a path for the future? Is it more of a push or pull dynamic?
Bradley: Some of the major trends/hot topics this year are centered around how best to work with increasing volumes of data and the latest technology for generating greater insights along the trade lifecycle. Other key topics that are top of mind for Equity heads in 2018/2019 that we'll cover in detail include the optimization of "algo wheels", next-generation TCA and the increasing use of machine learning and artificial intelligence.
EQ: Can you tell us more about the factors that impact your process in determining the Summit's agenda each year?
Bradley: The program for the Summit comes from extensive conversations with senior level executives from the world's leading equities firms, so we're continually adjusting and adapting the agenda from year to year to reflect the major concerns, challenges and opportunities that matter most to them. While there will always be certain constants, we work to ensure that our attendees have actionable takeaways for these issues that they can implement now and into the near future.
EQ: To a large extent, many of the trends and innovations—such as growth of ETFs, AI and algorithmic trading, etc.—have emerged during a historically robust bull market with dwindling volatility. Do you anticipate any discussion of how these systems will be tested as we enter what might be a softer market environment in 2019 and beyond?
Bradley: Market volatility, the impact of market regulation, new technology and investment vehicle adoption are evergreen themes at the Summit, so we don't see that changing any time soon. We definitely anticipate some spirited debates about the long-term viability of many of these innovations over the course of the event.
EQ: What's interesting about the Summit is that the agenda isn't just devoted to presentations of what's happening in the industry. A significant portion is dedicated to enabling participants to network and engage on discussions of how to implement and leverage these trends. What would your advice be on how to maximize their time at the event?
Bradley: We purposely build the agenda to maximize peer-to-peer discussions and collaboration. I'd definitely recommend attendees utilize the event app to arrange meetings ahead of the summit and sign up for the interactive boardrooms and workshops that are hosted by our topic experts to get the most out of their experience. These sessions enable our delegates to interact and work together around particular challenges that not only offer a great learning opportunity, but is a chance to work with peers that are tackling the same challenges.
EQ: Are there any particular sessions that you're most excited about?
Bradley: One of the sessions that I'm particularly excited for is our panel debate on alternative trading systems versus exchange. We'll be debating which model is best suited to addressing stock execution challenges, the role of MiFID II in that assessment, and the value of accessing lit versus dark markets (among other topics). We have assembled an incredible panel to spearhead this debate, which includes the global heads of trading from PIMCO and T. Rowe Price, as well as senior executives from Chicago Equity Partners and Imperative Execution.
EQ: Do you have any closing comments or final takeaways for our readers?
Bradley: We undertake a lot of research with buy side across the US to find out more about the challenges they're facing, and the innovative solutions being brought to the table ahead of the event – we also put together annual reports dedicated to the latest Equity market updates. For those who can't join us at the summit this year – I'd recommend they grab a copy of our online content instead!