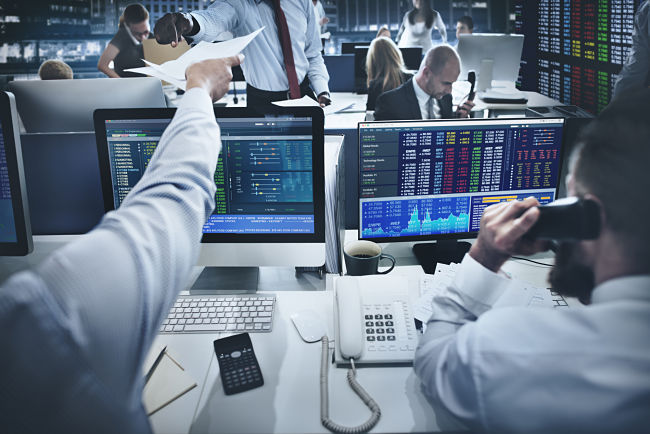 With the buzz heading into the Emerging Growth and Innovation Forum on Wednesday at Maker City LA already at elevated levels, Equities.com and Tradier Brokerage Inc. topped off the exciting event, jam-packed with high-profile speakers and industry influencers, with a milestone announcement. The two companies have partnered up to offer unlimited trading to investors for only $29.95 a month with no commissions or hidden fees, available starting in the fourth quarter of this year.
"If you trade more than six times per month, you're throwing money away on commission-based trading fees," said, Enzo Villani, CEO of Equities.com. "Equities.com joined forces with Tradier to make trading more accessible by offering our investor community a monthly flat-fee trading cost. We are thrilled to have partnered with Tradier given their leadership position in API-based trading solutions."
In addition to combining Tradier's leading brokerage service with Equities.com's emerging growth-oriented financial media coverage and investor community, subscribers can enjoy commission-free trading like never before.
---
---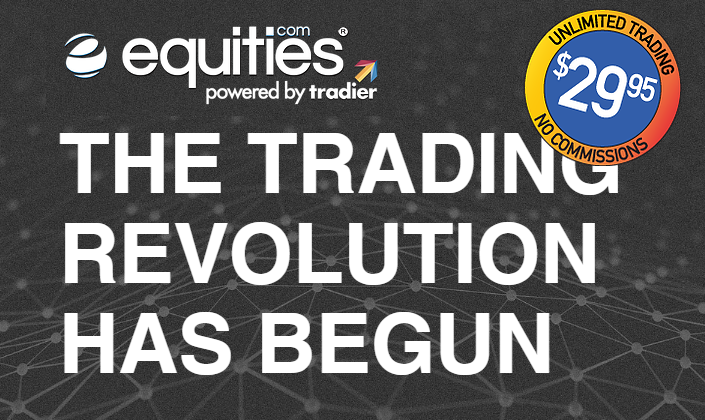 For the first time ever, users will have the ability to execute all of their stock transactions and their research in one place via the Equities.com platform. Investors will be able to read about emerging growth companies and key trends, then make a trade on a single destination portal.
"Equities.com was the perfect partner for this endeavor given its demographics. They will use the power of their investor community to bring better pricing and unlimited trading to the avid, self-directed investor," said Dan Raju, President of Tradier Inc.
According to Aite Group, about a quarter of all U.S. adults with internet access are retail online traders, and an additional 6 percent are professionals, for a total U.S. online trading population of 54 million. As part of the arrangement, subscribers will have access to unlimited trading in U.S. equities including the NYSE-, NASDAQ-, and BATS-listed companies.
Given Tradier's goal of democratizing and unbundling traditional trading, its partnership with Equities.com provides an ideal outlet to redefine trading by providing access to their service on one nimble platform. Equities.com is accepting pre-signups at http://trade-equities.online
DISCLOSURE: The views and opinions expressed in this article are those of the authors, and do not represent the views of equities.com. Readers should not consider statements made by the author as formal recommendations and should consult their financial advisor before making any investment decisions. To read our full disclosure, please go to: http://www.equities.com/disclaimer