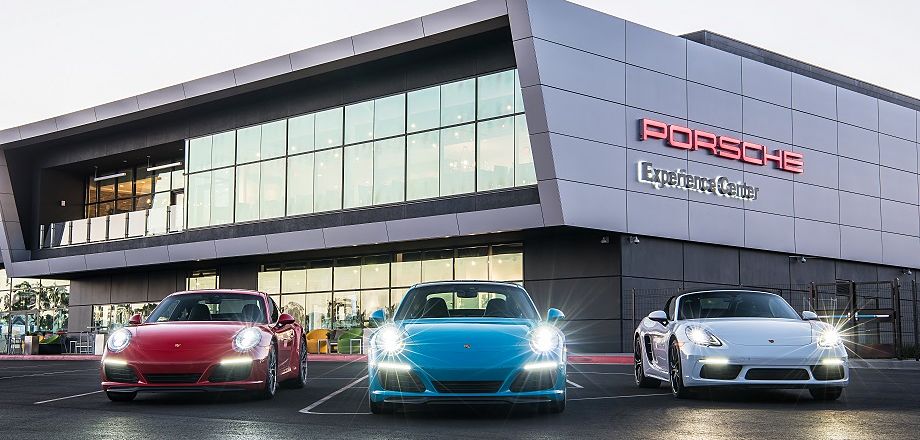 The first quarter of the trading year has been, to put it mildly, dramatic. While the bullish market remains intact for the time being, the threat of greater volatility looms on the horizon. To defend against economic uncertainty, it is important to research, learn about emerging companies and expand one's knowledge base. What better way to do that than from the driver's seat of a Porsche?
Investors can do just that at the Equities 2018 Spring Investor Wealth Conference on April 18.
This premier Investor Wealth event, held at the Porsche Experience Center in Carson, California, will explore innovative trends and companies across the investing landscape. The conference agenda features a range of leaders in cryptocurrency, fintech, robotics, medtech, quantitative funds, real estate and social investing. It is no secret that technology is creating shifts within previously defined sectors, and Equities has selected some of the trailblazers at the forefront of these important changes to participate.
Furthermore, the groundbreaking trends and disruptive innovations of tomorrow are often initially nurtured in the microcap world, and this conference assembles a diverse spectrum of such sophisticated thinkers.
Attending companies include:
Each company will provide insight into their business models, discuss coming trends and innovations for 2018 and explore the exciting potential within their respective sectors. Conference attendees will also have crucial networking time, an investor pitch session and access to a panel on "Impact, Influence and Investing" moderated by former NFL player-turned-CEOJack Brewer of the Brewer Group. In addition, Ash Kumra of YOUNGRY, a mentor platform designed to help entrepreneurs receive guidance, will also host a panel on entertainment technology.
In addition to these industry insights, each conference attendee will be registered to win a free 90-minute driving experience with a Porsche Driving Coach. Winners can choose a Porsche model of their choice and cruise around one of the center's several tracks, including a handling circuit with flowing corners, an off-road course and an acceleration straight featuring a replica of the Karussell, the famous banked curve of the German Grand Prix.
Non-winners won't be left out of all the fun. All attendees will have access to the Porsche Simulator Lab, which recreates the adrenaline rush of racing in a virtual setting. The simulator, featuring 15 thrilling track options, allows drivers to test their skills one-on-one or engage in group competitions.
Conference tickets include a full American breakfast, Italian osteria lunch and afternoon premium beer and wine service with hors d'oeuvres of deluxe cheeses and charcuterie on the Porsche Speedster Patio.
Spring is the perfect time to feel the wind in your hair and find new investment ideas to put into practice. Those interested in the conference can register here.