Antibiotic resistance occurs when bacteria change in direct response to the medicines being administered. The World Health Organization calls antibiotic resistance "one of the biggest threats to global health, food security and development today." Common infections including "pneumonia, tuberculosis, blood poisoning, gonorrhea and foodborne diseases are becoming harder, and sometimes impossible, to treat as antibiotics become less effective," leading to higher medical costs, prolonged hospital stays and increased chance of death. While antibiotic resistance can occur naturally, the effects are greatly exacerbated by the misuse and overuse of antibiotics as well as by poor infection prevention behaviors.
The emergence of antibiotic resistance threatens the advances we've made in medicine. Even with better stewardship of our existing antibiotics in both health care and agriculture settings, we continue to see new drug resistance emerge.
– Scott Gottlieb, MD, FDA Commissioner, February 2018FDA Commissioner, February 2018.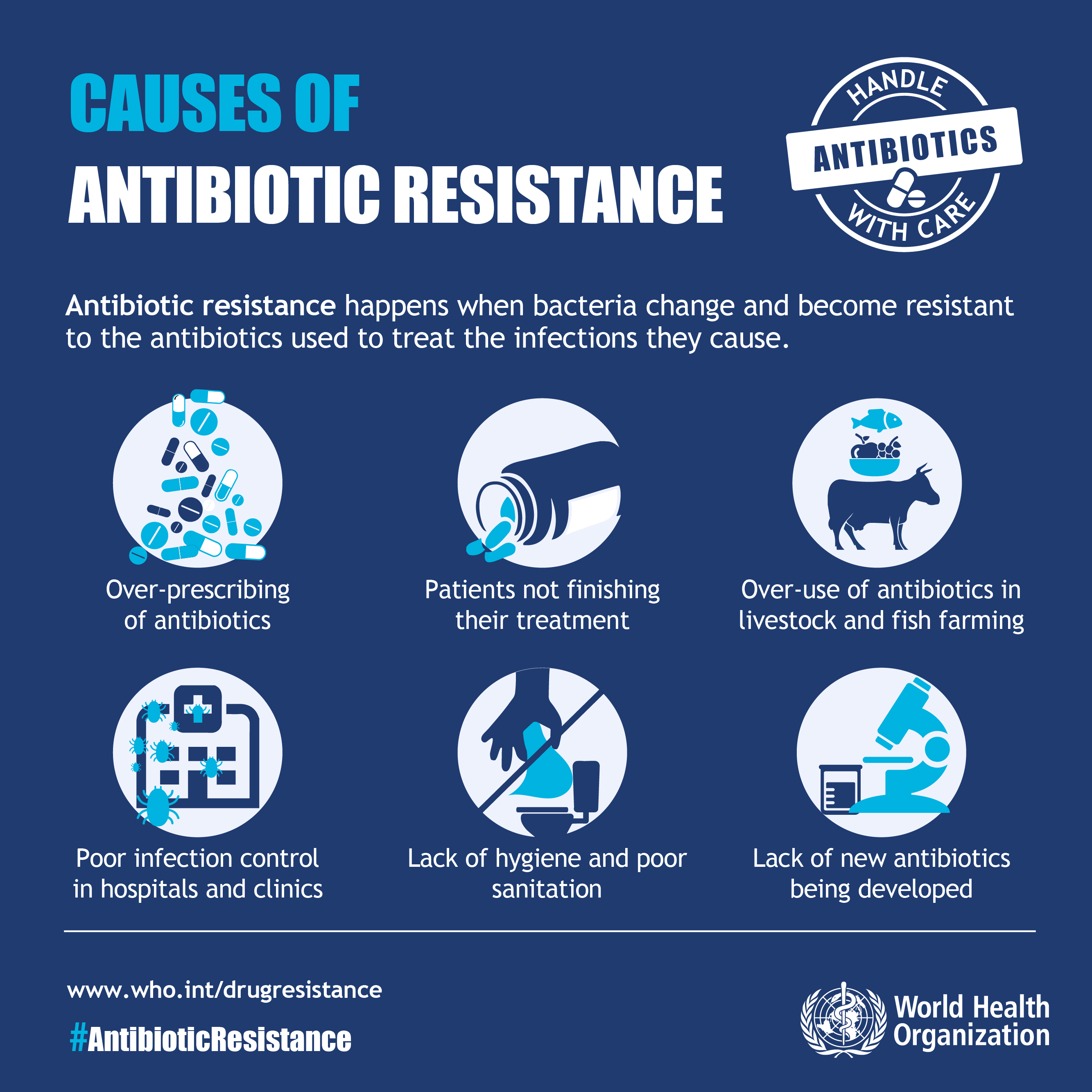 Source: World Health Organization
Waltham, Massachusetts, based Entasis Therapeutics, which was spun out of AstraZeneca AZN in 2015, announced positive topline results today from its Phase 2 trial of its lead candidate, ETX2514SUL, in the treatment of complicated urinary tract infections including acute pyelonephritis (kidney infection) in adults. ETX2514SUL is a combination of Entasis' proprietary ?-lactamase inhibitor compound and sulbactam, a generic antimicrobial compound whose effectiveness has been greatly diminished over time, that is being tested by Entasis as a novel antibiotic for the treatment of infections caused by carbapenem-resistant Acinetobacter, a dangerous Gram-negative bacterium that is commonly resistant to multiple antibiotics, with resistance rates between 50% and 60% in the US and greater than 80% in parts of Europe and Asia.
?-lactamase is an enzyme produced by bacteria that causes resistance to antibiotics such as penicillin, cephalosporin, cephamycin, and carbapenem. ETX2514 has been shown to inhibit the ?-lactamases commonly found in Acinetobacter, thereby restoring sulbactam's antimicrobial activity.
We are extremely pleased with the results of this study. Infections due to Acinetobacter baumannii are of significant concern, particularly carbapenem-resistant infections which are associated with mortality rates approaching 50% with Colistin-based treatment regimens and are particularly difficult to treat. The results of this study add to a substantial body of preclinical and clinical data supporting further development of ETX2514SUL as a treatment for serious Acinetobacter infections.
– Robin Isaacs, MD, Chief Medical Officer, Entasis Therapeutics.
Infections caused by Gram-negative bacteria are a major healthcare challenge today, as resistance to older antibiotics is growing. The results of this Phase 2 trial support progression of ETX2514SUL into Phase 3, an important next step in developing our pipeline of pathogen-targeted products against drug-resistant bacterial infections.
– Manos Perros, PhD, CEO, Entasis Therapeutics.
The FDA has granted Qualified Infectious Disease Product (QIDP) designation and Fast Track status to ETX2514SUL for the treatment of hospital-acquired and ventilator-acquired bacterial pneumonia and bloodstream infections due to Acinetobacter baumannii.
Since receiving $40 million in Series A funding from AstraZeneca in 2016, Entasis has raised an additional $81.9 million in Series B funding from Clarus Ventures, Frazier Healthcare Partners, Novo A/S, Eventide Funds, Pivotal bioVenture Partners, Sofinnova Ventures and TPG Biotech.
CEO Dr. Perros was formerly VP and head of infection research and early development at AstraZeneca, director of the Novartis Institute for Tropical Diseases in Singapore and VP and chief scientific officer, antivirals, at Pfizer.
Please email us at [email protected] to see our Case Studies and Testimonials.
Please click here for information on our new trading platform.
Please click here to see our weekly newsletter.