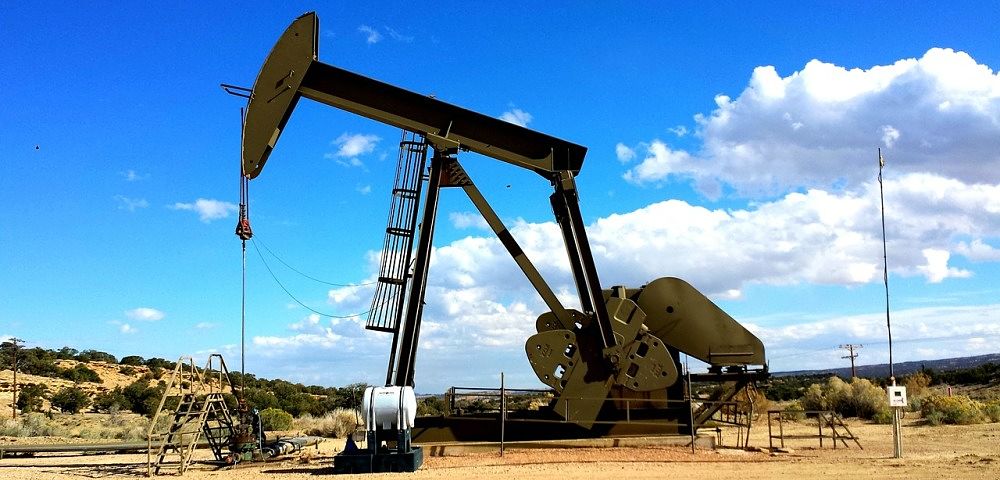 The resource and energy sectors are constantly evolving, with technology making processes safer, more environmentally friendly and more efficient. For instance, natural gas as a byproduct of conventional oil wells was flared as waste previously. Today, not only is that gas captured for processing into pipeline quality natural gas, but its other constituents are separated for use in a variety of applications as well. Now, MGX Minerals, Inc. (XMG:CNX)(MGXMF) is taking energy production and storage to the next level and doing so in more than one way.
Cleantech, Petrolithium

In September 2016, MGX partnered with PurLucid, taking an interest in the company to combine technologies for a cutting-edge process to extract lithium from oilfield wastewater. MGX holds the rights to acquire 100% of PurLucid through successive investments and this month increased its stake from 34% to 46% via an investment of C$1.45 million.
The PurLucid and MGX system uses a highly charged Replaceable Skin Layer (RSL™) membrane related to the nanofiltration and High Intensity Froth Flotation (HiFF) system, known as nanoflotation, which collectively have demonstrated performance superiority over other processes typically used to remove contaminants. MGX touts the technology to treat water at ultra-high temperatures up to 700°C at 10x-30x the efficiency of today's ultrafiltration systems, while improving contaminant removal and mineral recovery and doing so with less energy, lower capital costs and a smaller footprint.
It's these qualities that earned the technology a place as a 2017 finalist for the Most Disruptive Technology in the World award by Katerva, a nonprofit set up to recognize and support outstanding sustainability efforts globally.
Recognition has also come in the form of up to C$8.2 million in government grants for PurLucid to contribute to the commercialization of a low energy water treatment system for the oil and gas industry in Alberta. For its part, PurLucid will fabricate and deploy a commercial-scale unit within an operating steam-assisted gravity drainage facility.
Success at this project could carry positive implications for additional contracts with other oil and gas producers because it slashes expenses about 50% compared to current deep salt cavern disposal. In the meantime, the process is expected to generate about C$2.0 million annually in contract fees for the company.
The partners in August successfully launched a petrolithium pilot recovery system in Calgary. To date, MGX has used its system to test not only samples from its own properties, but samples from more than 25 locations as part of agreements with major oil and gas companies interested in evaluating the outcomes and benefits of the system. Building on that success, a commercial-scale system, dubbed NFLi5, is being commissioned, which will be able to process 750 barrels of brine per day. Deployment is expected within 60 days, marking a major milestone for MGX.
The combo nanoflotation/nanofiltration system can set the lithium brine and wastewater industries on their side. It substantially reduces cost and time associated with today's lithium brine evaporation process – that takes 15-18 months and requires lake-size, lined evaporation ponds – while capturing lithium previously thought unrecoverable. Furthermore, it expands opportunities well beyond geographic zones traditional used in brine recovery, such as oil and gas wastewater (providing a solution for a cleaning and disposal problem in and amongst itself), industrial wastewater and other brine sources, which could possibly include the deep Smackover Basin in the southern U.S. that has incredible potential as a global game-changer for the lithium markets.
Of course, it can't be overlooked that MGX controls more than two million acres of lithium mineral claims throughout North America, in addition to other mineral assets. Already this year, the company has said it completed the site survey to prepare for 3D seismic geophysics at the Blueberry Unit of the massive Paradox Basin Petrolithium Project in Utah. Elsewhere, drill results from the Main dyke were received from the Case Lake Lithium Project in Cochrane, Ontario, a joint venture with Power Metals Corp. (PWM:CA). The assays were highlighted by an intersect of 17.0 meters grading 1.81% lithium oxide. Other impressive cuts were shown near surface, including 2.11% Li2O over 11.0 meters (to 33.0 meters) and 2.19% Li2O over 6.0 meters (to 11.0 meters). A new 2,000-meter drill program started this month on the Northeast dyke, further exploring surface assays of the spodumene pegmatite outcrop that graded 7.14% Li2O.
If Brine, Hard Rock, Cleantech and Petrolithum Weren't Enough: Zinc-Air Flow Batteries

MGX Minerals' 100% owned subsidiary ZincNyx Energy Solutions recently made a major breakthrough in zinc-air flow batteries, a high-performance hybrid that has characteristics of both fuel cells and batteries believed to be ideal energy storage devices for high energy and power density. A problem that has plagued Zn-air batteries is filaments of zinc, called dendrites, growing in unintended areas, which can cause membrane ruptures and short circuits. ZincNyx has overcome this problem by using zinc dendrites as fuel, consuming them as part of normal operation of its technology.
MGX acquired ZincNyx, the battery R&D unit of mining juggernaut Teck Resources (TCK.B:CA)(TECK), last month.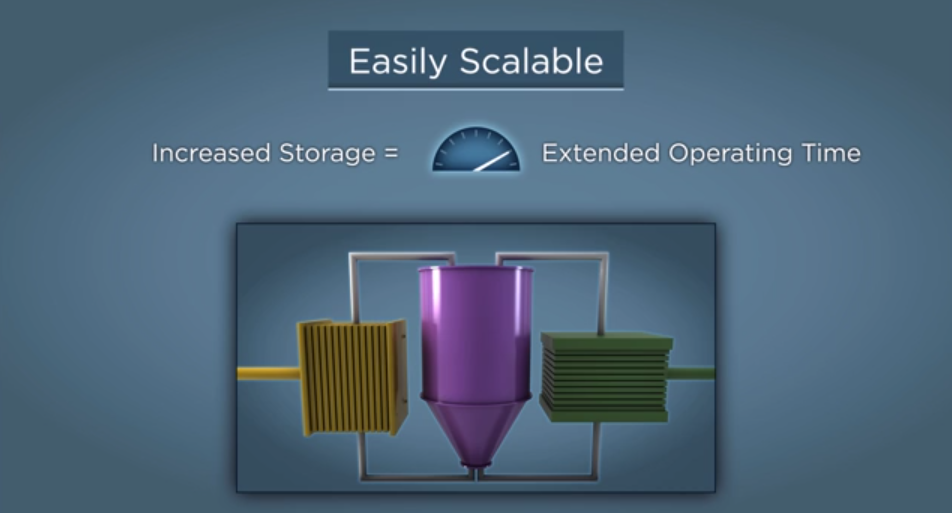 ZincNyx has completed phase 2 testing and a final commercial design is now underway for mass production of a 20kWh-capacity Zn-air mass storage battery. The company says scaling its patented regenerative Zn-air flow battery from the kilowatt range to megawatt range provides low-cost energy storage is easily achievable for use in a full spectrum of applications.
The Zn-air flow battery is superior to conventional batteries in several ways, including a flexible energy/power ratio and scalability that can be adjusted based upon the size of the fuel tank and quantity of zinc fuel. Unlike traditional battery systems that are constrained in charge and discharge abilities, the Zn-air system can charge and discharge simultaneously and at different rates due to independent circuits.
Environmentally-friendly, the technology emits no greenhouse gases or pollutants.
A better understanding of the value of this technological breakthrough and how it can stabilize a power grid, making green energy predictable and reliable in a cost-effective manner is demonstrated in this video.
Strengthening Leadership

As MGX moves forward with its diversified business model, it is taking the necessary steps to bolster its fundamentals and provide oversight. The company on Thursday said Christopher Wolfenberg has been appointed to the board of directors. With Bachelor degrees from the University of Ottawa and Queen's University and a Master of Law from the prestigious Cornell Law School, Wolfenberg is currently a Partner at the Fasken Martineau LLP law firm. He was previously a Partner at Norton Rose Fullbright and highly experienced at advising select clients in the mining, technology and energy sectors in addition to formerly serving as an officer and director at numerous public, private and non-profit entities.
Wolfenberg has also been named a member of a newly-formed compensation and valuation committee at MGX, along with Director Lyndon Patrick and CFO Michael Reimann.
It's these types of additions that are akin to much larger peers, a course that MGX seems firmly to be navigating with its revolutionary technologies, huge property position, leadership and what appears to be a formidable list of interested parties.
---
In the interest of full disclosure, we call the reader's attention to the fact that Equities.com, Inc. is compensated by the companies profiled in the Spotlight Companies section. The purpose of these profiles is to provide awareness of these companies to investors in the micro, small-cap and growth equity community and should not in any way be considered as a recommendation to buy, sell or hold these securities. Equities.com is not a registered broker dealer, investment advisor, financial analyst, investment banker or other investment professional. We are a publisher of original and third party news and information. All profiles are based on information that is available to the public. The information contained herein should not be considered to be complete and is not guaranteed by Equities.com to be free from misstatement or errors. The views expressed are our own and not intended to be the basis for any investment decision. Readers are reminded to do their own due diligence when researching any companies mentioned on this website. Always bear in mind that investing in early-stage companies is risky and you are encouraged to only invest an amount that you can afford to lose completely without any change in your lifestyle. Equities has been compensated with cash, common shares and/or warrants for market awareness services provided.