In a transaction that is expected to generate revenues of $70 million to $90 million in 2019 and be accretive to earnings by year-end 2019, Emergent BioSolutions EBS announced that it had agreed to acquire PaxVax, a company focused on the development of travelers' vaccines, for $270 million. PaxVax currently sells Vivotif, the only FDA-approved oral vaccine for the prevention of typhoid fever, and Vaxchora, the only FDA-approved vaccine for the prevention of cholera.
According to the CDC, 22 million cases of typhoid fever and 200,000 related deaths occur worldwide each year. Typhoid fever is a serious disease spread by contaminated food and water, and can lead to high fevers, weakness, stomach pains, headache, loss of appetite, constipation, rash and, in rare cases, internal bleeding and even death. Travelers to south Asia are at the highest risk of contracting typhoid fever, with serious risk also incurred in developing regions in Asia, Africa and Latin America.
Cholera is a severe intestinal infection that is vastly underreported and underdiagnosed according to PLOS Neglected Tropical Diseases, which published a study in 2015 estimating that 2.9 million cases and 95,000 deaths occur annually due to cholera. Despite these numbers,, According to the World Health Organization, only 190,000 cases and 2,200 deaths are reported every year. Cholera gifts sufferers with severe diarrhea, vomiting and dehydration, and can lead rapidly to seizures, renal failure, shock and death if left untreated.
Source: Biotechnology Innovation Organization (BIO), 2017
Pipeline
PaxVax's pipeline includes a vaccine candidate for adenovirus types 4 and 7—which commonly cause acute respiratory disease—being developed for military personnel under contract with the US Department of Defense and additional clinical-stage vaccine candidates targeting chikungunya—a viral disease spread to humans by infected mosquitoes that can cause severely debilitating joint pain— Zika virus, HIV and hepatitis A.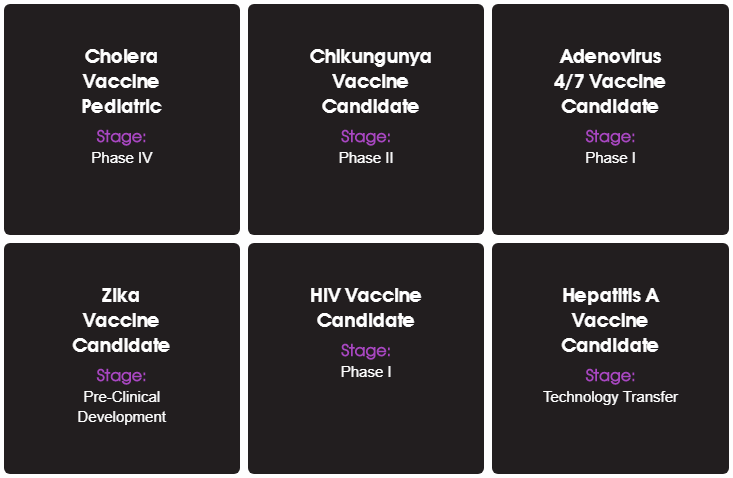 PaxVax has about 250 employees in research and development, manufacturing and sales in the US and Europe, in addition to third party sales partners in Australia, South Korea, Greece, Hong Kong, Singapore, Malaysia, central Europe and Canada. Cerberus Capital, which invested $105 million for a majority stake in PaxVax in 2015, oversaw improvements in financial performance and the launch of PaxVax's cholera vaccine. The $270 million transaction will be all cash, and Emergent BioSolutions said that it had a $200 million committed credit facility to fund the deal.
The acquisition of PaxVax solidifies our position as a global leader in the public health threats market, expands our portfolio of only-in-class products, advances our growth strategy, and progresses us towards the achievement of our 2020 financial and operational goals. Importantly, we believe this acquisition will contribute incremental 2019 revenues of $70 million to $90 million and be accretive by the end of 2019.
– Daniel J. Abdun-Nabi, CEO, Emergent BioSolutions.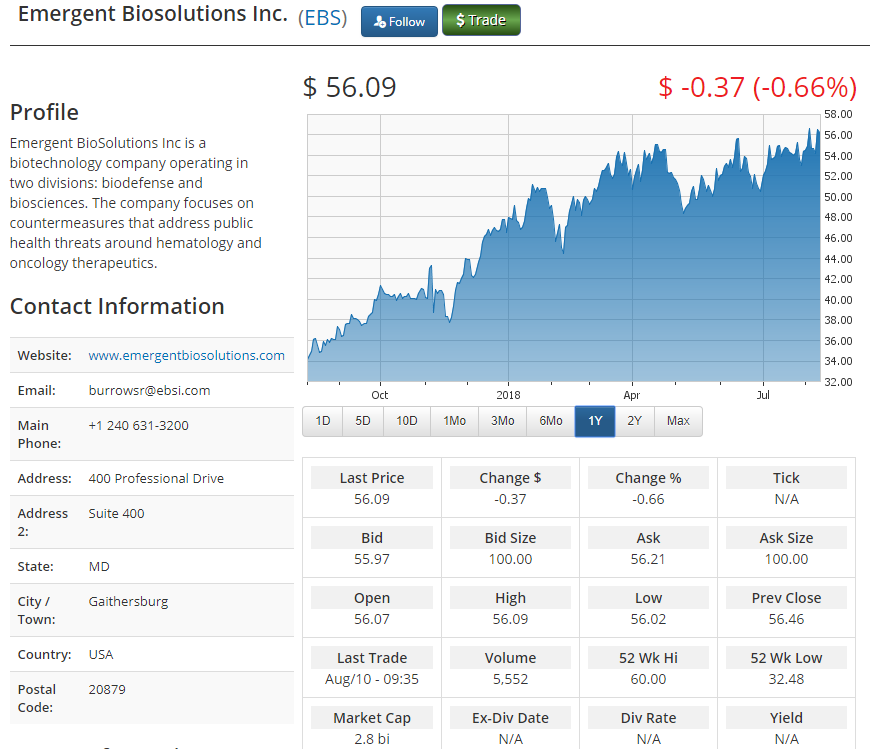 Please email us at [email protected] to see our Case Studies and Testimonials.
Please click here for information on our new trading platform.
Please click here to see our weekly newsletter.