​Emergent Biosolutions Provides Vaccines, Defends Against Biological Threats
MoneyShow Follow |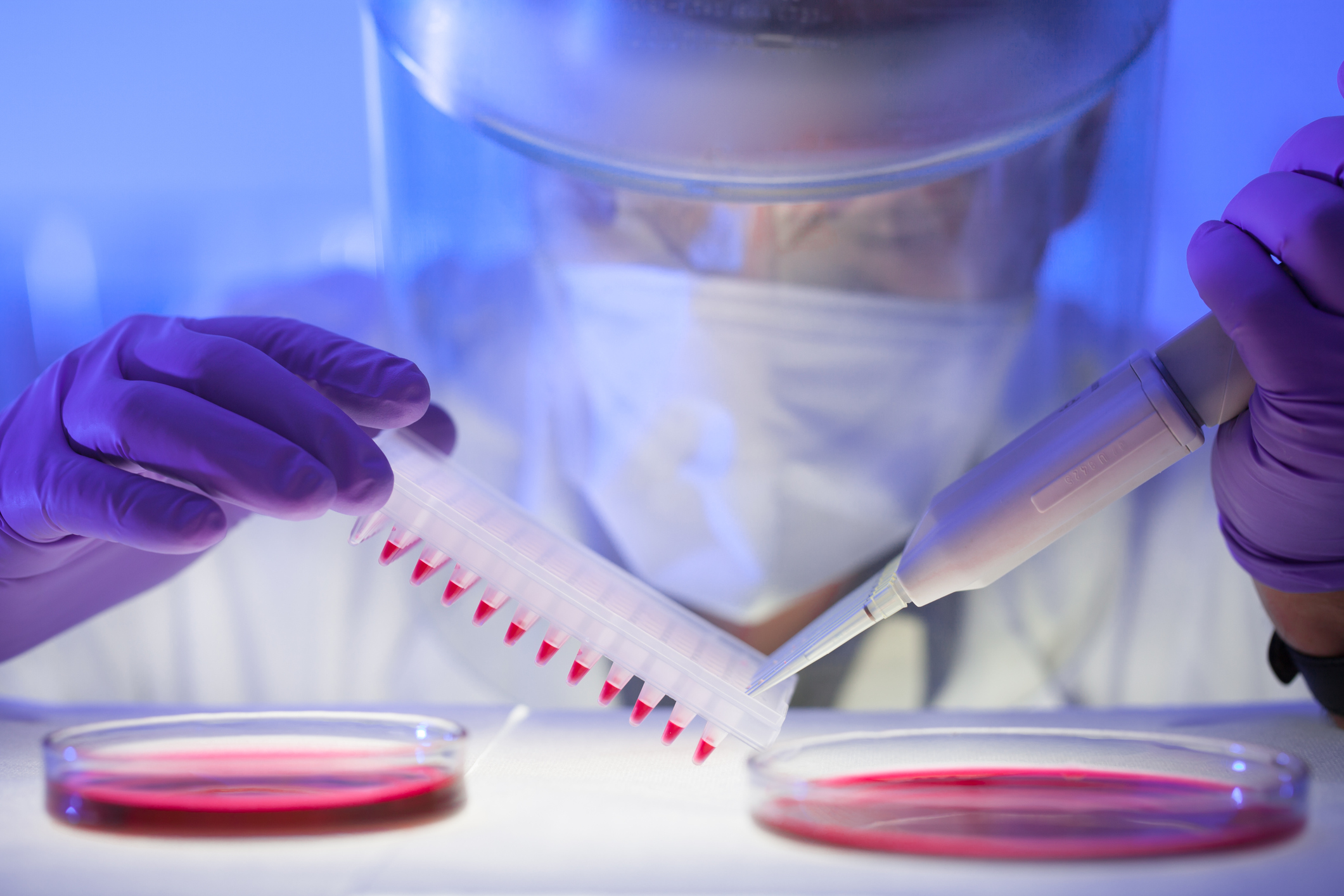 Emergent Biosolutions (EBS) is a global life sciences company focused on providing to civilian and military populations specialty products and services that address accidental, intentional and naturally emerging public health threats, explains small cap expert Tom Bishop, editor of BI Research.
The company manufactures and commercializes medical counter measures that address two categories of threats. One is emerging infectious diseases (like Ebola, Zika, and even smallpox). The other addresses CBRN threats — Chemical, Biological, Radiological and Nuclear.
Emergent is both the #1 medical provider of vaccines and #1 provider of antibody therapeutics to the strategic national stockpile. The company also does contract manufacturing of 20 different drugs for third parties and is one of three in the U.S. designated to provide flexible manufacturing capacity at the ready to address biological threats and emerging infectious diseases. It's good to know there are companies like this around.
Emergent released Q4 and full year results. Revenues grew 15% to $561 million ($5 million over the consensus) and net income grew 23% to $95.7 million and EPS was up 21% to $1.90 ($0.05 above the consensus). Q4 EPS came in at $0.74 on revenue of $190 million, both identical amounts above the consensus as the full year.
Management also reaffirmed its guidance for 2018, despite adjusting the revenue flow by quarter, now projecting Q1 at $125 to $150 million, a $10 to $20 million shift to later quarters which it was quite confident will be made up by year end.
As a reminder 2018 revenues are forecasted at $715 to755 million (31% growth to the mid-point), leading to EPS of $2.15-$2.47. Analysts are currently conservatively at $2.23, but the mid-point is $2.31 (21.5% growth). The tax rate is expected to drop to 22% from the 27% they have been booking in 2017.
And two acquisitions made in 2017 will kick in for a full year in 2018. Yearend cash was $178.3 million even after buying back 788,894 shares in Q4, with debt of just $13 million.
Management also provided some targets for 2020, 3 years out, by which time it expects revenues to reach $1 billion with "at least" 14% dropping down to net income. Assuming 51 million shares outstanding that works out to EPS of at least $2.75.
So starting from 2016 we're looking at and EPS progression of something like $1.57, $1.90, ~$2.30 and ~$2.80. I can live with that. Part of this growth is expected to come from M&A, as in the recent past.
And in that regard management is quite "pleased" with the pipeline of revenue producing opportunities it is eying. Of course the timing is unknown, but acquisitions are expected to be accretive within 12 months. The shares are rated 95 by Investors Business Daily and remain a Buy.
Tom Bishop is editor of BI Research.
Subscribe to Tom Bishop's BI Research here…
About MoneyShow.com: Founded in 1981, MoneyShow is a privately held financial media company headquartered in Sarasota, Florida. As a global network of investing and trading education, MoneyShow presents an extensive agenda of live and online events that attract over 75,000 investors, traders and financial advisors around the world.
DISCLOSURE: The views and opinions expressed in this article are those of the authors, and do not necessarily represent the views of equities.com. Readers should not consider statements made by the author as formal recommendations and should consult their financial advisor before making any investment decisions. To read our full disclosure, please go to: http://www.equities.com/disclaimer.
| Symbol | Last Price | Change | % Change |
| --- | --- | --- | --- |
| AAPL | | | |
| AMZN | | | |
| HD | | | |
| JPM | | | |
| IBM | | | |
| BA | | | |
| WMT | | | |
| DIS | | | |
| GOOG | | | |
| XOM | | | |
| BRK.A | | | |
| FB | | | |
| JNJ | | | |
| WFC | | | |
| T | | | |
| NFLX | | | |
| TSLA | | | |
| V | | | |
| UNH | | | |
| PG | | | |