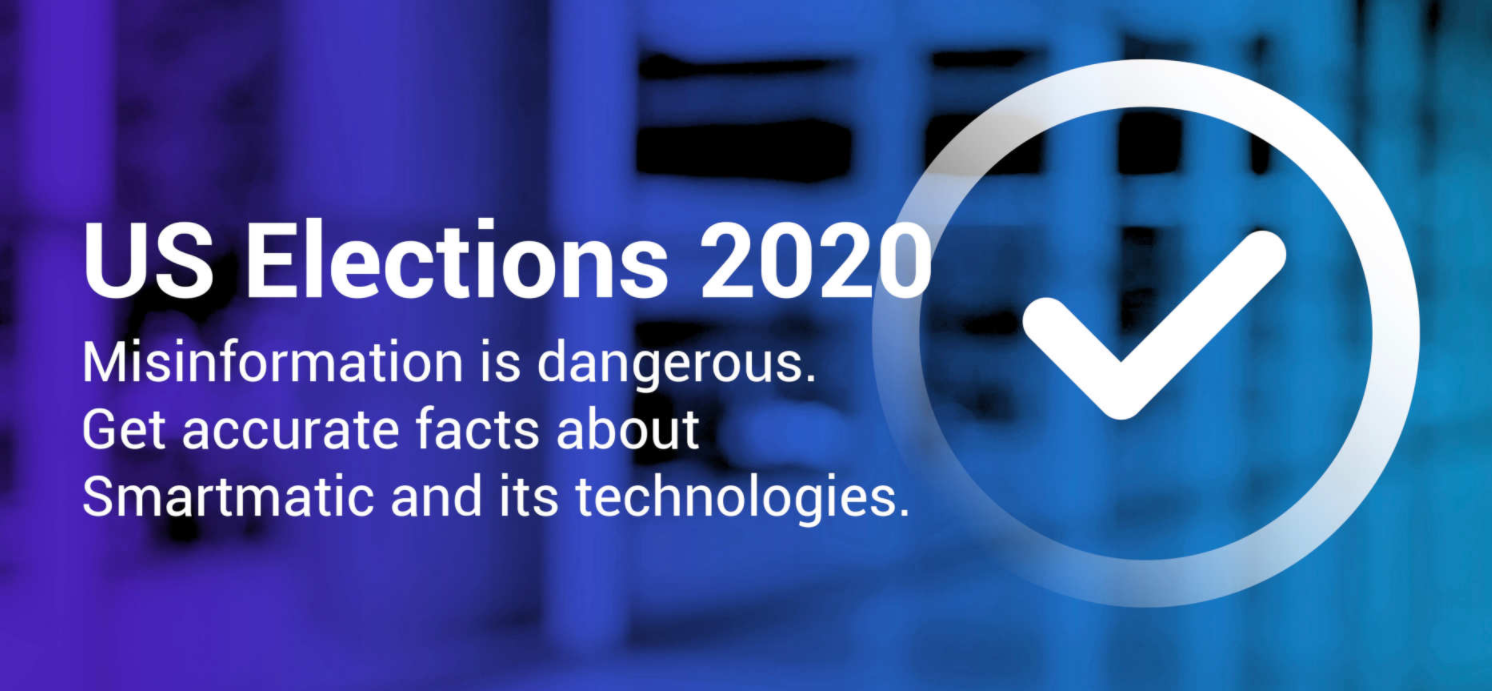 Image source: Smartmatic
Smartmatic Corporation, provider of election tabulating and recording technology, has filed a $2.7 billion defamation lawsuit against Fox News Network LLC and its parent, Fox Corporation, for embarking upon "a disinformation campaign" following the 2020 election.
Filed Thursday at the Supreme Court of the State of New York, the suit also names former President Donald Trump's personal lawyers Rudy Giuliani and Sidney Powell, along with Fox TV hosts Lou Dobbs, Jeanine Pirro and Maria Bartiromo, for allegedly conspiring to spread false claims that Smartmatic helped "steal" the election.
Smartmatic's 285-page complaint is one of the largest libel suits ever filed and is the second defamation lawsuit to come out of the election.
In January, rival election technology company Dominion Voting Systems filed separate lawsuits against Giuliani and Powell for more than $1.3 billion each.
Unlike Dominion, whose technology was used in two dozen states, Smartmatic's participation in the 2020 election was restricted to only Democratic-leaning Los Angeles County.
According to Smartmatic, in November and December 2020, Fox News "broadcast multiple reports stating and implying" the company "had fixed and rigged the 2020 election."
The defendants, including Giuliani and Powell, both of whom were frequent guests on Fox News programs, "repeated the false claims and accusations on air and in articles and social media postings that were together seen by millions in the U.S. and even more around the world," Smartmatic said.
Even after then-Attorney General William Barr and the U.S. Department of Justice confirmed that they found no evidence of widespread voter fraud, Smartmatic said the "disinformation campaign" continued.
In the months since the election, Smartmatic said its employees have been harassed and received death threats, including one against an executive's 14-year-old son.
The company's attorney, J. Erik Connolly, said Smartmatic seeks to hold Fox News accountable for engaging "in a conspiracy to spread disinformation."
Fox News Media, in a statement provided to The Associated Press, rejected the accusations, saying it was proud of its election coverage and would defend itself against the "meritless" lawsuit.
Fox also said it is "committed to providing the full context of every story with in-depth reporting and clear opinion."
Notably, Smartmatic had sent a shot across the bow in December 2020 to Fox News and two right-wing outlets, One America News and Newsmax, warning them about the "disinformation campaign" they were running that attacked and defamed Smartmatic.
Fox News began airing a remarkable news package directly afterward that, point by point, debunked the claims its own network and hosts had made.
_____
Source: Equities News