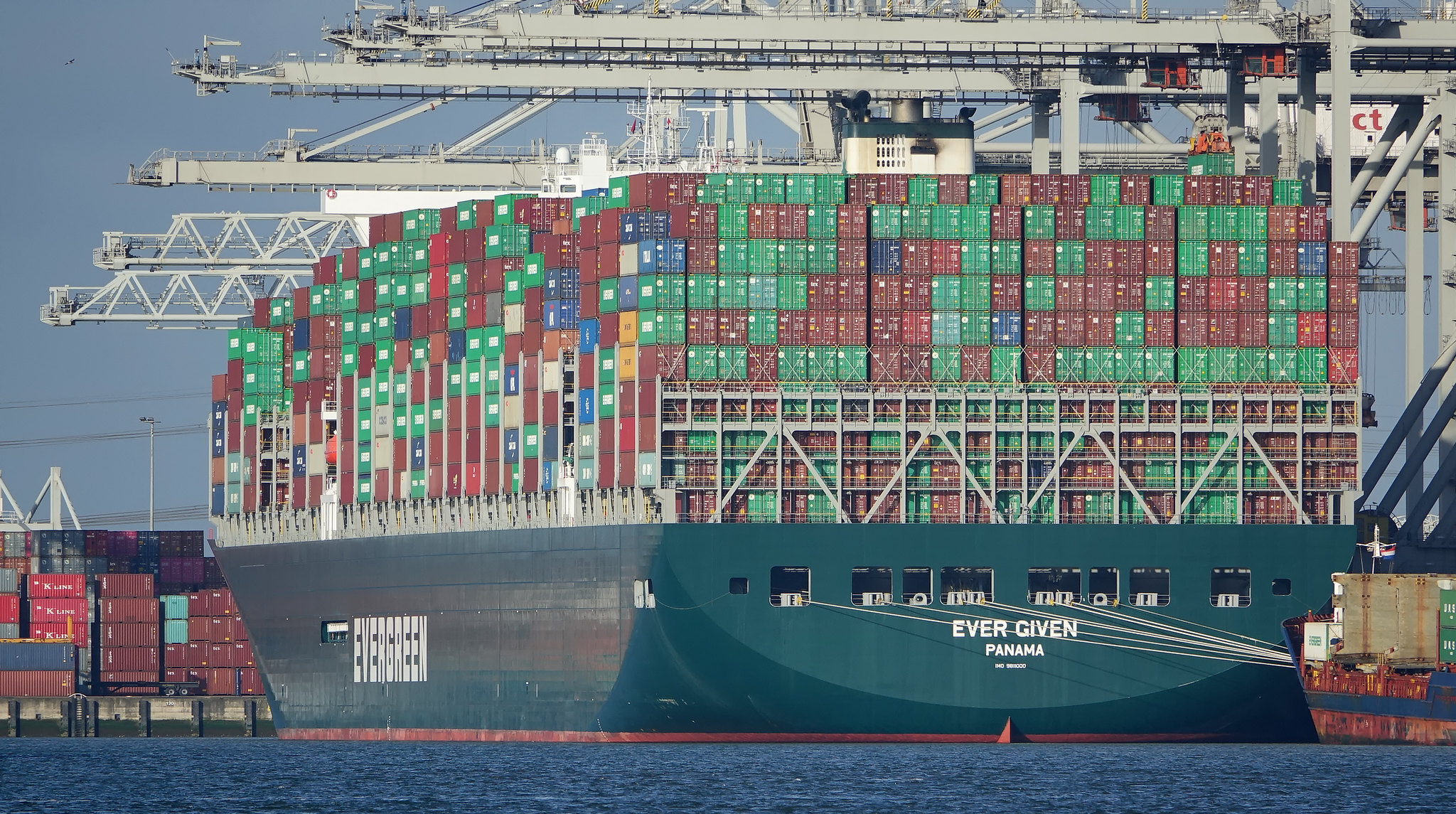 Image: Ever Given container ship, Sept. 3, 2020. Source: kees torn, CC BY-SA 2.0, via Flickr
Egypt has impounded the Ever Given — the massive container ship that blocked the Suez Canal and disrupted global shipping for nearly a week last month — amid a financial dispute with its owner, Japanese firm Shoei Kisen KK.
The Associated Press reported Tuesday that Lt. Gen. Osama Rabie, chairman and managing director of the Suez Canal Authority, said the vessel will not be allowed to leave the country until a compensation amount is settled.
Rabie did not say how much money the canal authority was seeking, but the state-owned Al-Ahram newspaper reported it was at least $900 million.
That amount accounts for the cost of dislodging the 1,300-foot ship after it ran aground March 23, along with costs for lost transit fees and stalled traffic that piled up during the six-day blockage, according to The Associated Press.
Shoei Kisen told The Wall Street Journal the boat was seized following an order from an Egyptian court and that it is continuing to negotiate on compensation. The company declined to disclose the amount under discussion.
On March 29, salvage crews freed the Ever Given, ending the closure of one of the world's most important trade routes that halted billions of dollars in maritime commerce. Since then, the vessel has idled in Egypt's Great Bitter Lake, just north of the site where it blocked the canal.
According to Reuters, the Suez Canal Authority expects to complete its investigation by the end of the week.
_____
Source: Equities News