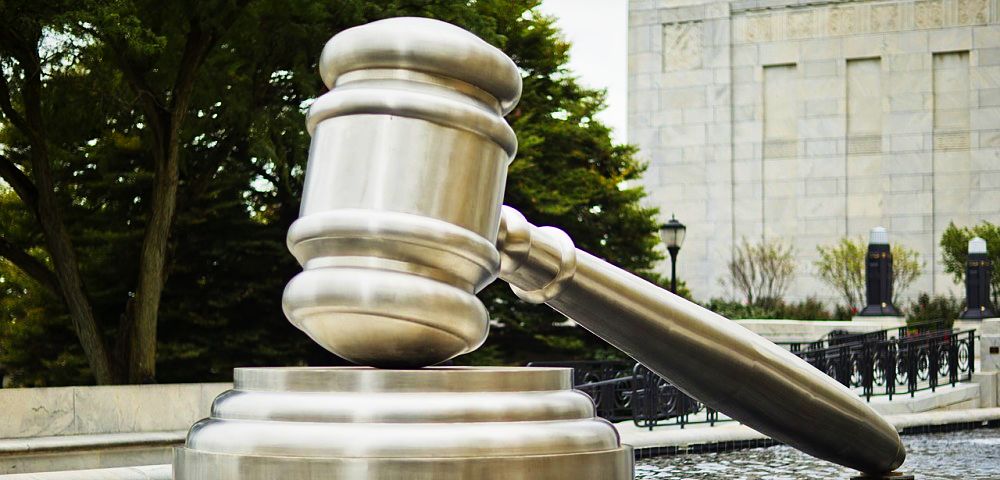 Legalization was supposed to end cannabis-related organized crime. However, despite recreational and medical legalization spreading like wild fire across North America and Europe, the black market persists just the same as it ever has. And it will continue to. Price is the biggest reason for that. It's easy to believe that celebrity branded, high quality marijuana is a no brainier, however the majority of consumers aren't cannabis connoisseurs and simply want the most bang for their buck. If the government set prices are too high, there's not much of a contest. People will stick with the black market.
As long as the black market for cannabis continues to thrive, it will continue to negatively effect the legal cannabis industry in terms of reputation and financials. In order to explore just exactly how this is so, we've consulted six leading cannabis industry executives:
"The black market in Europe is divided into two groups of people: recreational users and people buying cannabis flower and oil to treat their illness. Flowers tend to be very bad quality and, as for the oil, they don't know the content of it. Legalization in Europe is now providing patients with quality dose-based products where the patients know what the are using. The black recreational market continues but the benefit of licensed cannabis companies is that the demand is there and people would rather buy legal and controlled products than illegal."
— Brian Palm Svaneeng Mertz, CEO of Medican, a Danish company founded in October 2017 licensed to cultivate consistent, natural, high quality medical cannabis with compassion, sustainability and integrity. They've expanded globally, owning 50.5% of Nube Serena BV, in Uruguay. Additionally, they've spread into the German market, through a partnership with Medicinalhanf GmbH. Medican awaits an export license to all EU countries accepting medicinal cannabis.
"The cannabis black market has made it harder for progressive legislation to move forward considering that, despite marijuana legalization, the illegal market has not gone away. The black market is almost always far cheaper than the legal market due to the lack of taxes or regulation, so there is still a huge market for illicit cannabis among consumers. This makes the anti-crime argument harder because there is still marijuana-related crime occurring despite legalization, and it makes it much easier for cannabis to fall into the hands of minors because, of course, drug dealers don't I.D."
— David Ehrlich, COO of Zodaka, the safest, most reliable high-risk payment system on the market. Via their cutting-edge platform, Zodaka is able to provide 100% domestic payment processing without reserves, chargebacks, high fees or risk of shutdown. Merchants can sign-up in one to two days, customers in one to two minutes. Their goal is to become the premier high risk payment platform in the world.
"As the industry evolves from unregulated to regulated, the black market is likely to continue to affect the legal industry for quite some time. In certain states, like Colorado, prices have decreased significantly to the point where they are pushing out the black market. In states like California, incredibly high taxes and difficulty implementing regulations and licensing businesses has allowed the black market to continue to thrive. It's important for states to create laws that give legitimate cannabis businesses the opportunity to succeed–otherwise, we're likely to continue to see a significant black market for cannabis."
— Jeffrey M. Zucker, Co-Founder and President of Green Lion Partners, a Denver-based business strategy firm focused on early stage development amongst firms in the cannabis industry. Green Lion has developed LeafList, a reputation management and networking site within the industry, and Natural Order Supply, an agricultural supply company.
"Every market is effected by the black market differently. Nevada is a unique market that is almost completely unaffected in comparison to a markets like California and New York. California's inability to successfully regulate unlicensed grows not only effects its own market, but most other markets as well. Black market pounds in California have gone as low as $400-500. Meanwhile legal cannabis is skyrocketing to as high as $4000 a pound due to the lack of competent producers able to pass testing guidelines. There are still stores purchasing those black market pounds in California, and probably other markets, where the they have been unsuccessful to launch their seed to sale platforms."
— Ray Schiavone, Co-Founder & CEO of Tahoe Hydroponics Company, an award-winning cannabis cultivation located in Carson City, Nevada owned and operated by two families who have been cultivating world-class cannabis for generations. As a company, they take pride in dreaming up flavor combinations that are delicious and potent which led to their sweep of the 2016 & 2017 Jack Herer Cup, taking home 1st place for best indica, sativa, and hybrid flower.
"One of FINCANN's goals is to help legitimize the legal cannabis industry by providing businesses operating in the industry legitimate banking solutions that other financial institutions may not be willing to provide. One of the challenges of having a thriving black market is vetting the businesses we work with to ensure they are 100 percent in compliance with all rules and regulations, and aren't involved in any black market activities. We have worked hard to build trust with the financial institutions we work with, and it would only take one bad apple to undo all of it."
— Nathaniel Gurien, CEO of FINCANN, a pioneering network of cannabis-friendly financial institutions can service all segments of the multi-billion dollar cannabis industry. They currently have sufficient infrastructure in place to open compliant, transparent, 'bulletproof' accounts for several thousand companies bundled with multiple options for merchant credit card Processing.
"As a marketing agency for legal cannabis businesses, we are responsible for conveying a brand's promise to its potential customers. Part of the promise to consumers for all legal cannabis companies is that the brand or business is operating in compliance with all rules and regulations. We don't want to be associated with a company that may be procuring their product from an illegitimate source, and then market that product to end consumers who think they are buying something that is entirely legal, when in fact it isn't."
— Dustin Iannotti, Co-founder/Chief Creative Officer of Artisans on Fire, a full-service marketing agency in Las Vegas that specializes in working with grey-market industries like cannabis, hunting, online casino gaming, daily fantasy sports, and more. They specialize in packaging, branding, social media marketing, photography, and video production to help companies strengthen their brand identity and raise consumer awareness.