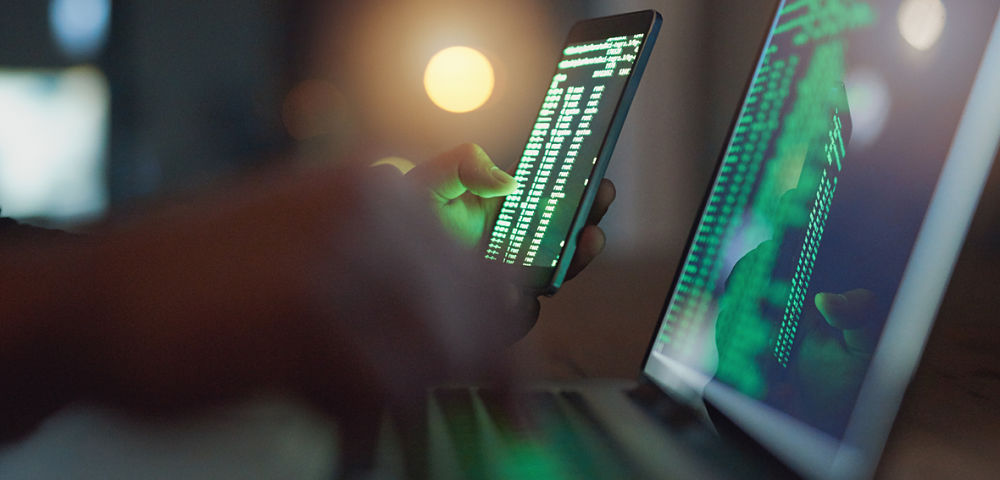 You may not recognize the DXC Technology (DXC) name, but the company's core businesses have been around a long time, explains Richard Moroney, editor of Dow Theory Forecasts.
In April, the firm changed its name from Computer Sciences in the wake of a merger with the enterprise-services business of Hewlett-Packard Enterprise.
The deal created one of the largest IT-services pure-plays on the market, with an annual run rate of roughly $24 billion in revenue. Unfortunately, some accounting and other issues that make DXC's operating statistics difficult to interpret (for now).
At the moment, DXC operates in three business units. Its Global Business Services (38% of company revenue in the last nine months) provides software applications and business-process services.
Global Infrastructure Services (51% of revenue) provides electronic infrastructure services. While the traditional consulting business has slowed, products geared toward cloud computing and data security enjoy strong demand.\
U.S. Public Sector (11%) saw its revenue fall 12% in the quarter, hurt by a one-time change in the terms of a large contract. DXC expects to complete a spin-off of its public-sector business and merge the unit with Vencore and KGS Holding to create Perspecta.
The consensus calls for revenue to rise more than 150% this year, a product of the merger and not reflective of the company's intrinsic growth rate. In addition, the merged entities used different fiscal quarters, so quarterly results are not directly comparable with year-earlier numbers. Lastly, DXC is spinning off a business unit.
Don't let these issues distract you, as all three will sort themselves out. We recommend DXC as a Buy because its core business of providing cloud-infrastructure, outsourcing, and digital-security services has solid long-term potential, and DXC is poised to continue boosting profit margins.
DXC shares have gained 52% since last year's merger but still seem reasonably valued at 13 times the 2018 profit target (41% below the industry median) and 11 times the 2019 estimate (37% discount).
Richard Moroney is editor of Dow Theory Forecasts.
Subscribe to Richard Moroney's Dow Theory Forecasts here…
About MoneyShow.com: Founded in 1981, MoneyShow is a privately held financial media company headquartered in Sarasota, Florida. As a global network of investing and trading education, MoneyShow presents an extensive agenda of live and online events that attract over 75,000 investors, traders and financial advisors around the world.