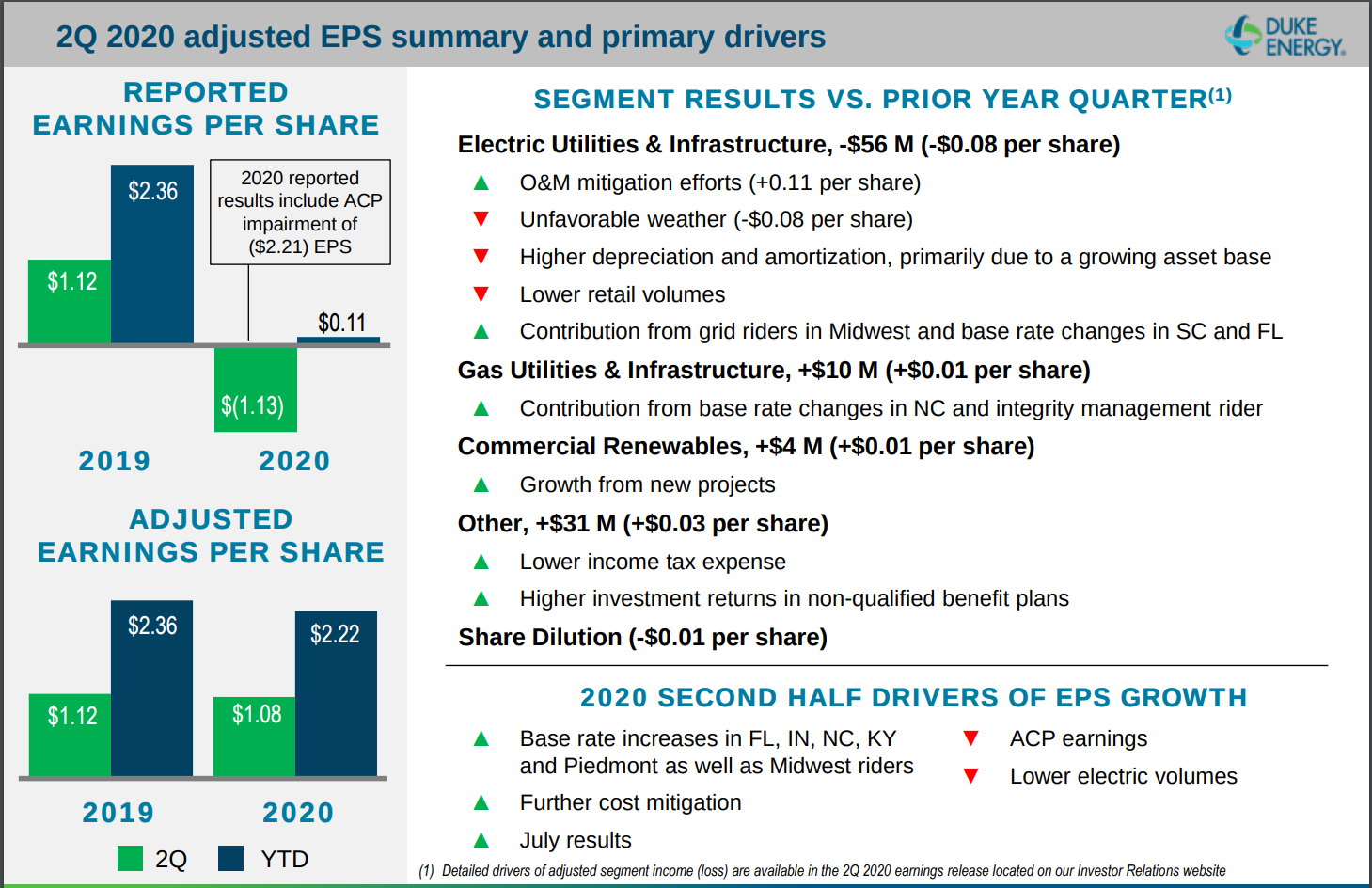 Duke Energy, the largest electric utility in the country by number of customers, reported a GAAP loss of $817 million, or $1.13 per share for the second quarter of 2020. The number includes a $1.626 billion charge for the cancellation of the Atlantic Coast Pipeline (ACP) project, for which its partner, Dominion Energy, took a $2.8 billion hit.
Duke and Dominion exited the ACP after years of delays and billions of dollars of cost overruns. Adjusted for the charge, Duke posted a profit for the quarter of $809 million, or $1.08 per share, slightly better than the $1.04 analysts' estimate.
Duke said that it achieved $170 million of cost mitigation in the quarter towards its full-year goal of $350 million to $450 million in savings, which helped offset lower
volumes and higher costs related to the pandemic.
The savings have come from adjustments to:
Scope and timing of planned power outages
Contract and employee labor costs
IT expenditures
Interest expense
Revenues were $5.4 billion, down 7.7% from the prior year's period and below the $5.8 million estimate from analysts.

The company's five-year, $56-billion capital plan remains intact, underpinning Duke's clean energy investment plan and net-zero carbon reduction target by 2050.
Duke said in its earnings press release that it expects to "deliver in the lower half of [its] original 2020 EPS guidance
range of $5.05 to $5.45 and strong long-term earnings over the next five years."
The stock is down 1.8% o $85.03 in mid-afternoon trading Monday.
_____
Source: Equities News