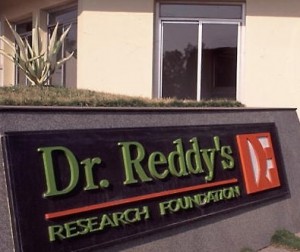 Men in the United States losing their hair that want it back now have another product available to them.  With Merck & Co. Inc. (MRK) losing patent protection on Propecia in the United States, Hyderabad, India's Dr. Reddy's Laboratories Ltd. (RDY) is offering finasteride, a bioequivalent generic version of the Merck drug to treat male baldness, in 1-milligram tablets starting yesterday.  The generic drug making giant has been granted a 180-day period of marketing exclusivity in the States starting January 2.
Regulations in the U.S. permit the first company to successfully bring a generic to market an uncontested six-month period to generate sales before other generics can swoop in and generally drive the price down.
Finasteride tablets will be available in bottle counts of 30 and 90.
Citing research by IMS Health, Dr. Reddy's said in Thursday's statement that Merck's Propecia tablets had about $136 million in sales for the twelve months ended October 2012.
Hitesh Mahida, an analyst at Mumbai, India-based Fortune Equity Brokers, maintains a "hold" rating on Dr. Reddy's and believes that the company will generate about $20 million in sales during the sixth month exclusivity period and then about $10 million more in the remaining six months of the first-year period.  He also contends that immediate generic competition may be thin because of the difficulty in manufacturing the drug.
As a world-leading maker of generic drugs, Dr. Reddy's has benefited from the flurry of drugs going over the patent cliff in the past year.  Late in November, the company released Sildenafil Tablets (20 mg), a bioequivalent generic version of Revatio Tablets, a drug indicated for the treatment of pulmonary arterial hypertension in order to improve exercise ability, help lessen symptoms and slow worsening changes in patients' physical conditions.  Revatio, made by Pfizer, Inc. (NYSE: PFE), is the same drug found in Viagra, which is used to treat erectile dysfunction.  The Revatio brand tallied about $340 million in U.S. sales in the 12 months ended September 2012.
Shares of closed at $34.19 on Wednesday and are up about 17 percent in the past 12 months.
DISCLOSURE: The views and opinions expressed in this article are those of the authors, and do not represent the views of equities.com. Readers should not consider statements made by the author as formal recommendations and should consult their financial advisor before making any investment decisions. To read our full disclosure, please go to: http://www.equities.com/disclaimer