DPW Holdings' Subsidiary, Super Crypto Mining, Receives 1,000 S-9 Antminers
Steve Kanaval (on behalf of Avalanche International Corp) Follow |

DPW Holdings, Inc. (NYSE American: DPW) ("DPW" or the "Company"), a diversified holding company, announced today that its subsidiary, Super Crypto Mining has taken receipt of 1,000 S-9 Antminers manufactured by Bitmain Technologies, Inc. for its mining operations as previously reported on January 18, 2018. The Company states that Super Crypto Mining has contracted for 3,000 additional S9 Antminers at a reduced cost and has made an upfront payment of approximately $5,000,000. The additional 3,000 Antminers are scheduled for delivery during this month of February and early March 2018 with deployment anticipated to be completed within the first quarter of 2018.

The Company noted that both the received 1,000 units and additional 3,000 miners ordered are unrelated to the 100 units per week being deployed by Super Crypto Mining, as also announced on January 18, 2018. Upon receipt and deployment of the 3,000 Antminers, the Company estimates approximately 5,000 mining units will be fully operational with its overall footprint growing quickly. As such, the Company continues to make measurable progress towards its objective of having 10,000 active miners in 2018, particularly considering the current market constraints of escalating prices and limited availability of these and other mining units. Super Crypto Mining noted that the 3,000 additional miners are subject to numerous variables and constraints including the timely delivery of the units by the manufacturer, any uncontrollable delays incurred during shipping including Customs review, and the ability to secure any additional financing by the Company.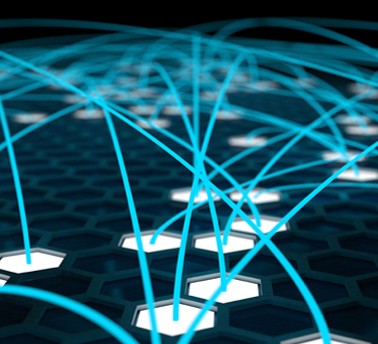 "As mentioned during our webinar on January 31, 2018, Super Crypto Mining is focused on exceeding expectations. We continue to identify available mining machines and acquire them at the most competitive purchase prices possible. We are leveraging our network of contacts and suppliers including those of our sister company, Coolisys Technologies, Inc. led by Amos Kohn. We anticipate these miners will be deployed in locations all around the country by the end of the first quarter," said Darren Magot, CEO of Super Crypto Mining, Inc.
With the conclusion of the investor webinar held yesterday on January 31, 2018, after the close of the financial market, the Company reminds shareholders, investors and the public that the recording of the webinar will be posted within 48 hours for those who could not attend as well as for anyone else at www.DPWHoldings.com. The video will be posted along the side of the posted webinar presentation. A link will be sent to all registered participants on Friday, February 2, 2018.
ABOUT DPW HOLDINGS, INC.
Headquartered in Fremont, CA, DPW Holdings, Inc., www.DPWHoldings.com, is a diversified holding company that, through its wholly owned subsidiary, Coolisys Technologies, Inc., is dedicated to providing world-class technology-based solutions where innovation is the main driver for mission-critical applications and lifesaving services. Coolisys' growth strategy targets core markets that are characterized by "high barriers to entry" and include specialized products and services not likely to be commoditized. Coolisys through its portfolio companies develops and manufactures cutting-edge resonant switching power topologies, specialized complex high-frequency radio frequency (RF) and microwave detector-log video amplifiers, very high-frequency filters and naval power conversion and distribution equipment. Coolisys services the defense, aerospace, medical and industrial sectors and manages four entities including Digital Power Corporation, www.DigiPwr.com, a leading manufacturer based in Northern California, 1-877-634-0982; Digital Power Limited dba Gresham Power Ltd., www.GreshamPower.com, a manufacturer based in Salisbury, UK; Microphase Corporation, www.MicroPhase.com with its headquarters in Shelton, CT 1- 203-866-8000; and Power-Plus Technical Distributors, www.Power-Plus.com, a wholesale distributor based in Sonora, CA 1-800-963-0066.
Digital Power Lending, LLC, www.DigitalPowerLending.com, a wholly owned subsidiary of the Company, is based in Fremont, CA, and is a California private lending company dedicated to strategically providing capital to small and middle size businesses for an equity interest in addition to loan fees and interest. Super Crypto Mining, Inc. www.SuperCryptoMining.com is a wholly-owned subsidiary of the Company, is based in Fremont CA that leverages its engineering expertise and existing locations to create crypto currency mining facilities across the globe. Super Crypto Mining operates the branded division, Super Crypto Power, www.SuperCryptoPower.com. Excelo, LLC, www.Excelo.com, a wholly-owned subsidiary of the Company, is a national search firm specializing in fulfilling strategic executive, professional and hi-tech placements for businesses delivering world-class services. DPW Holdings, Inc.'s headquarters is located at 48430 Lakeview Blvd., Fremont, California, 94538; 1-877-634-0982. For Investor inquiries: IR@DPWHoldings.com or 1-888-753-2235.
DISCLOSURE: The views and opinions expressed in this article are those of the authors, and do not necessarily represent the views of equities.com. Readers should not consider statements made by the author as formal recommendations and should consult their financial advisor before making any investment decisions. To read our full disclosure, please go to: http://www.equities.com/disclaimer.
| Symbol | Last Price | Change | % Change |
| --- | --- | --- | --- |
| AAPL | | | |
| AMZN | | | |
| HD | | | |
| JPM | | | |
| IBM | | | |
| BA | | | |
| WMT | | | |
| DIS | | | |
| GOOG | | | |
| XOM | | | |
| BRK.A | | | |
| FB | | | |
| JNJ | | | |
| WFC | | | |
| T | | | |
| NFLX | | | |
| TSLA | | | |
| V | | | |
| UNH | | | |
| PG | | | |