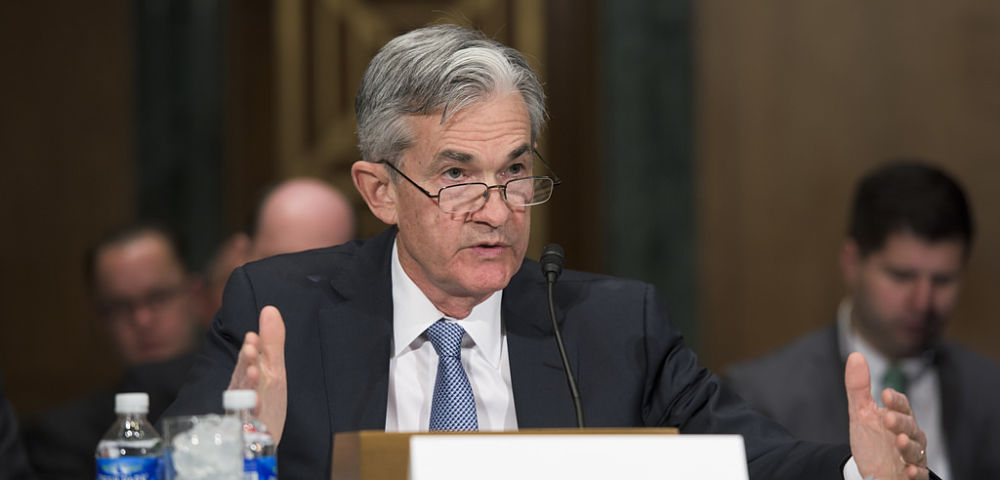 At the most recent monetary policy meeting, the Federal Reserve acted in line with market expectations and raised in base interest rate for the fourth time this year. After the decision, Fed Chairman Jerome Powell engaged in a public commentary in which he expressed little concern with respect to short-term volatility fluctuations in the market. Of course, this is a stance which has prompted intense criticism from U.S. President Donald Trump.
Moreover, it has initiated another round of selling pressure from investors and sent the SPDR Dow Jones Industrial Average Fund (DIA) firmly into bear market territory (with losses of 7.47% on the year). This activity is important because it marks one of the worst annual performances in a decade and it suggests that the "longest bull market in history" has finally reached its end.
These news events have had a large impact on technical price moves in the market. But perhaps this is not surprising, given the economic correlation between stock markets and interest rates. But these bearish moves in the Dow Jones Industrials have caught many investors by surprise and generated a significant amount of losses in a relatively short period of time.
Fortunately, there still seems to be reasons to remain hopeful as the core components within the Dow Jones Industrials fund have managed to post strong earnings results in recent quarters. Boeing (BA) is one of those core components and the stock has experienced a strong bullish uptrend for the last decade.
The recent declines in the stock have been substantial in dollar-terms but much less significant in percentage terms. BA has lost the validity of its short term support levels but we are still a long way from saying that this is a true reversal in share prices. The next level of support in the BA share price is becoming visible at $320, and a price failure there could lead to an acceleration of losses in the stock trend. But the recent speculation relating to a possible dividend hike may keep bullish investors focused on the stock.
Another key component in the fund is UnitedHealth Group (UNH), and the stock is showing significant losses in recent sessions. This has clouded the bullish performances which have been shown longer term, however, and the stock is still trading higher by nearly 10% this year.
Support (which was prior resistance) at the psychological level of $250 per share has now been violated and this does open the door to further losses in the stock. But it is still clear that the majority of the momentum is focused on the topside and this means that investors should not yet be ready to start heading for the exits.
In order to chance the position stance on UNH, we would need to see share prices fall through moving average support levels near $220 per share. This would likely generate a bearish moving average cross which could signal momentum selling in the stock. But, until this happens, it is much more likely that analyst in the market will be viewing these declining moves as a buying opportunity in UNH.
These two stocks account for nearly 20% of the SPDR Dow Jones Industrial Average Fund but there is still little reason to believe that recent losses will cause a bearish reversal in DIA. Rising interest rates have worried many investors in the market and this has resulted in short term losses. But if we can remain focused on the direction of the long term momentum in these stocks, it looks less likely that the negative impact on DIA will be substantial. Critical support levels remain valid and this could support the SPDR Dow Jones Industrial Average Fund next year.
This article is an original contribution from Pro Stock Markets where we learn to trade with the pros. Follow our updates for technical analysis and trading ideas.