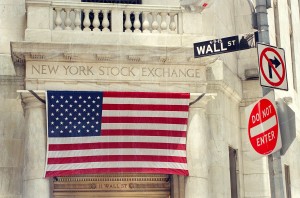 U.S. stocks shot up on Friday following positive reports indicating stronger job creation in the U.S. and the lowest unemployment rate since 2009. In the aftermath, the Dow Industrial Average pushed up 95 points or to 12,416 and reached their highest mark in nearly three years.
The Dow were up 95 points, or 0.8%, to 12416 near midday. Leaders for the morning included Caterpillar (NYSE: CAT) , up 1.9%, and Home Depot (NYSE: HD), trading up 1.7%. The measure hit as high as 12,418.54. The positive reports and recent highs are a source for celebration on Wall Street but investors remain concerned about inflation today. There is a wariness that inflation will begin to emerge outside of the areas of food, energy and certain commodities, where it currently lingers.
Still, today's reports are positive and the market is responding. Non-farm payrolls exceeded analyst expectations, up 216,000 last month, adding 230,000 jobs to the private sector according to the Labor Department. Meanwhile, the unemployment rate is down 0.1% to down to 8.8% its lowest levels in two years.
Following the release of the report, the Standard & Poor's 500-stock index climbed 0.9% to 1337, led by financial stocks. The Nasdaq Composite Index pushed up 0.8% to 2802.
DISCLOSURE: The views and opinions expressed in this article are those of the authors, and do not represent the views of equities.com. Readers should not consider statements made by the author as formal recommendations and should consult their financial advisor before making any investment decisions. To read our full disclosure, please go to: http://www.equities.com/disclaimer